To the moon!
The excitement for cryptocurrency continues as we are experiencing new highs for almost all of the long-term holdings out there. This makes it looks like everyone is a genius for buying crypto. Lol! Doesn't matter.. as long as the prices go up and I don't have to be a buyer, I am happy.
In other news, I continue to dabble my hands into other NFT projects. The last project was the Godzilla project on WAX.io. In general, I am supportive of these projects. But at the same, I am wary of potential scams and am probably/like susceptible to them. In the case of Godzilla, they listed an unlimited $9.99 pack and the Ultimate Pack for $100. The Ultimate Pack was limited to 5,000 and was not allowed to be opened until 4 pm of a certain date. However, by 3:30pm, I noticed that the Atomic Marketplace (the marketplace of Wax IO) were already showing #1 and other low minted NFTs. So basically, there was no chance that a random investor was going to be able to pick them up. That is fine if the company intended it that way. But it should be listed in advance. Otherwise, it looks shaddy. What do you think?
I included two of the screenshots I took at the time for you to make your own determination.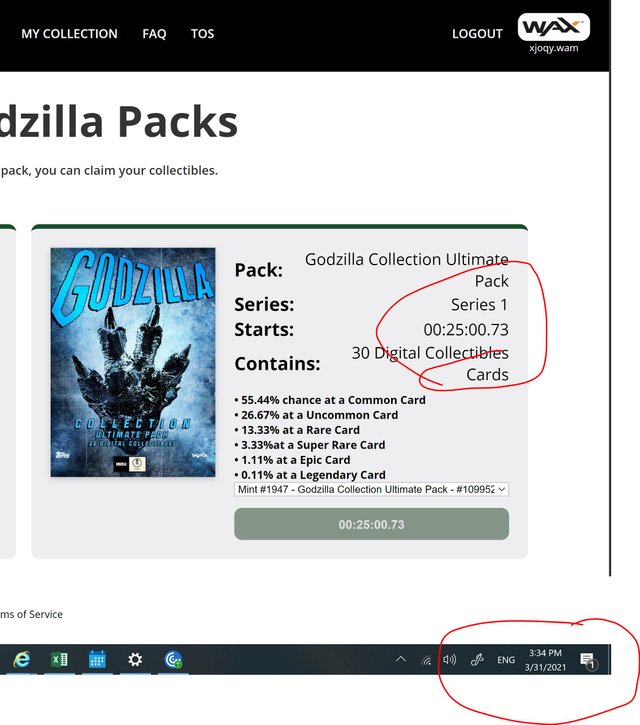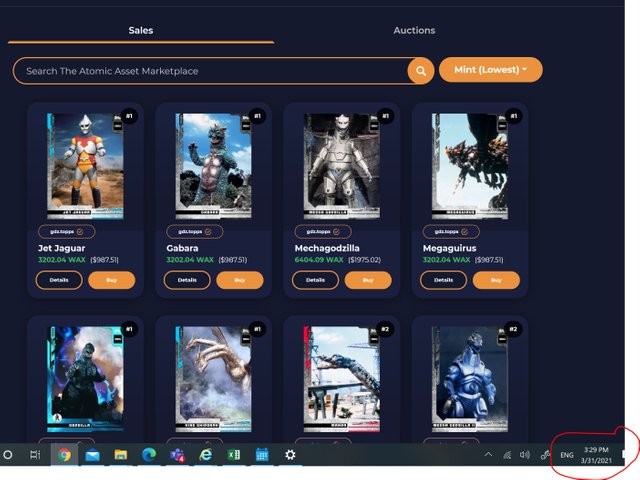 In general, transparency will help these projects in the long-term. Otherwise, folks like myself will have to think twice the next time we put our hard-earned money into these projects.
The other NFT project that I am currently enjoying is Alien Worlds. It's a time-based game where you mine for Trillium (a game token) and NFTs. The success of the mining is determined by the tools that you have equipped yourself with. The rarer the tool, the better its outcome. In wanting to optimize the gameplay, I have opted to buy the equipment. I've spent close to $500 on tools to help with the gameplay. I've never spent that much on a game, but I think these types of games will become more prevalent in the future. More to come in the future about this topic.
Have a great day!