Axai, Lease your Waves

LEASE your WAVES and EARN!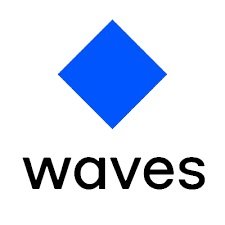 Dear AxAi community,
Opportunity to generate Waves
We invite you to LEASE your Waves with us to EARN weekly PROFITS
Simply go to your Waves Client WALLET, click on LEASE, enter the amount of Waves you wish to lease and ENTER this address: 3PJgDho14MN1ueX7D1kp2XJ3McggppfdQeT
LEASERS will EARN a 90% Transaction Reward!
The remaining 10% will go towards operations maintenance.
Your profits are generated automatically and send out.
All you have to do is set up the lease by following our 5 step screenshot tutorial seen below:
In Waves, click Leasing
Click Start Lease
In the Recipient box enter our Leasing address: 3PJgDho14MN1ueX7D1kp2XJ3McggppfdQeT

In the Amount box enter the amount of Waves you wish to lease (minus 0.001 Waves transaction fee)
Click Start Lease and you're ready to start earning!
Leasing can be cancelled by user anytime.
'WAT' Node leasing has crossed more than 1,494 Waves & very close to 1,500 waves:grin:
Node Growth: +5.583%:chart:
:rocket: Still More to Go. This is just the beginning of our Journey:dart:
Contribute us by leasing Waves to our Node Address to make WAT more strong::point_down:
https://wavesexplorer.com/address/3PJgDho14MN1ueX7D1kp2XJ3McggppfdQeT
Node Rank: 179 out of 199.
Total Forged Block: 2