A Watercolor Scenery
Hey @steemers, I would like to share this painting I've made. I hope you guys like this #artwork that i've made.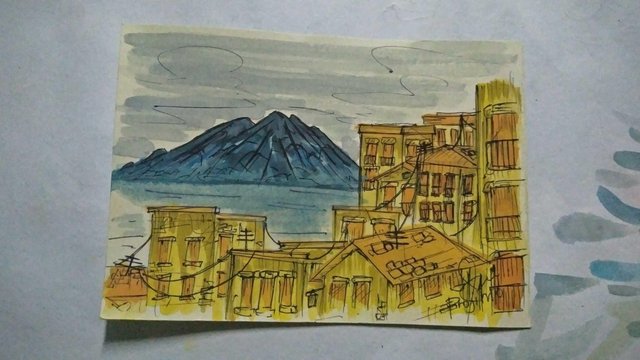 Materials:
watercolor
watercolor paper
refillable watercolor brush
pencil
pen
Instructions:
In your watercolor paper, draw the scenery using your pencil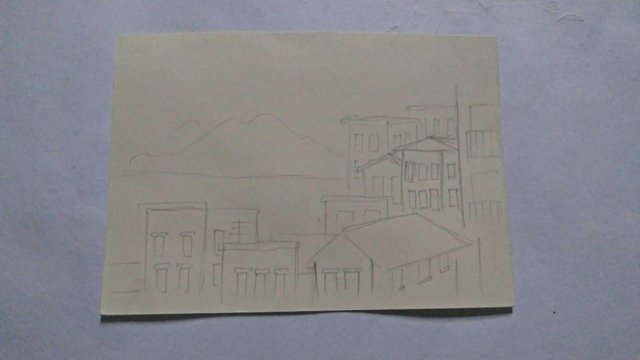 After that, paint the buildings and houses with yellow and paint the mountain blue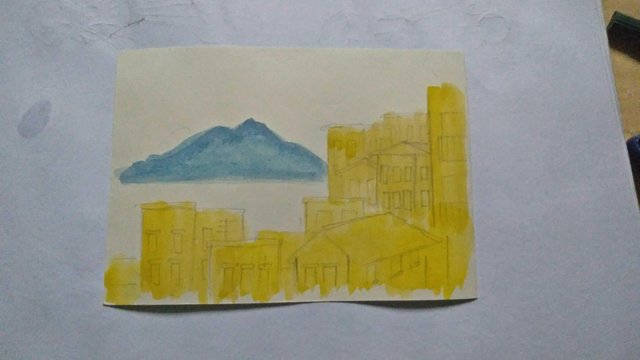 Paint darker colors of yellow and blue for the houses and mountains, respectively. Then lightly, paint the ocean part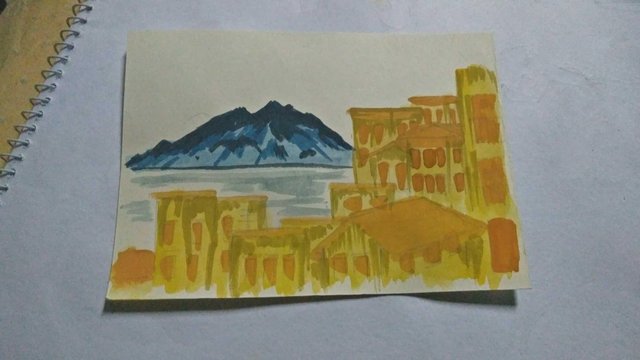 Outline the picture using your pen, then add details (include painting the sky with a lighter shade of blue).