Blockchain & Water. An open source franchise from Ventureo.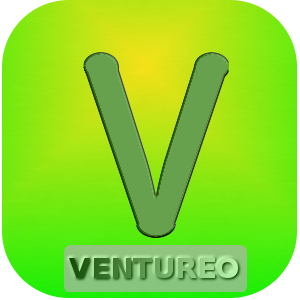 History of the project :
In 1983, I have lived one year in Africa where I filtered my daily water with a porcelain filter, a very cheap way to produce water from contaminated water.
As an agronomist, I have been working on drought resistance of sunflower for 15 years.
And I get worried about war for water in different part of the world.
I got a degree in finance in 2000 and discovered cryptocurrency three years ago, only.
I have created a token designed for nonprofit on the Bitshares blockchain : Ventureo.
Last year, I have followed the water problem in Cape town in the news, and I meet Nhat Vuong from Water Inception at the Lausanne Good festival in April 2018.
The problem :
We are lacking potable water in many areas of the world. Drinkable Water is a scarce resource.
The solution :
There is plenty of water inside the atmosphere, it is rather easy to condense water from the air by cooling it. Condenser have been existing for years.
Progress has been made in Spain by a company selling apparatus producing water from the air. http://aquaer.com/en/press/news/51-sevilla-engineers-create-water-in-the-desert
Palmpay is a new mobile point of sale, based on the Bitshares Blockchain. When you use the Palmpay/Crystal wallet duo to sell and pay your water, it is faster and more secure than fiat currency. Palmpay is able to manage stable cryptocurrencies like BitEUR or BitUSD at light speed. (3,000 transactions per seconds). You can choose which currency you want to use.
http://palmpay.io
When you lack water, you send a preorder for exemple 5 Liters of water to the merchant, you go to the place where the merchant and the apparatus is, with an adapted recipient and your mobile phone and you scan the QRcode of the merchant.
You can leave with your fresh and drinkable water.
Blockchain & water opensource franchise:
You are free to develop this idea into a commercial business in your location.
You are welcome to pay a franchise fee in BitEUR or BTS to the inventor of this opensource franchise, Christophe Parot. Bitshares wallet ID of Christophe is : chrk
The amount of the franchise fee is determined by your consciousness, like for an opensource software.
You are also welcome to give back a part of your profit to the Water inception non-profit, so they can equip refugees camps too.
All the Best,


Christophe Parot - http://ventureo.solutions - Annecy, October 15th.2018.
You are free to improve, copy or modify this document following CC BY-SA 4.0