Weather conditions are picking up here in Durban North, and parents needed to fetch their kids from schools due to flooding down at the South Coast.
And it seems Johannesburg can also expect some severe winds, thunderstorms, rain and hail.
Drive Safe and please keep your pets indoors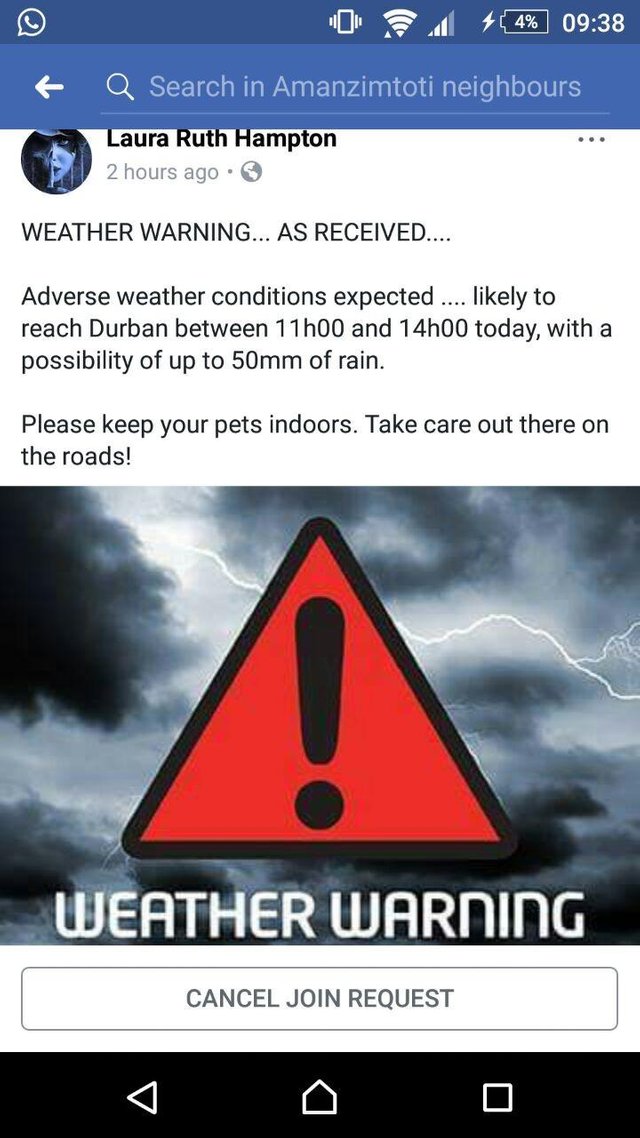 Please ONLY call emergency services if there is a severe threat to life or property. The city is about to be inundated with calls so please use your discretion when calling in something that can potentially wait for the storm to calm.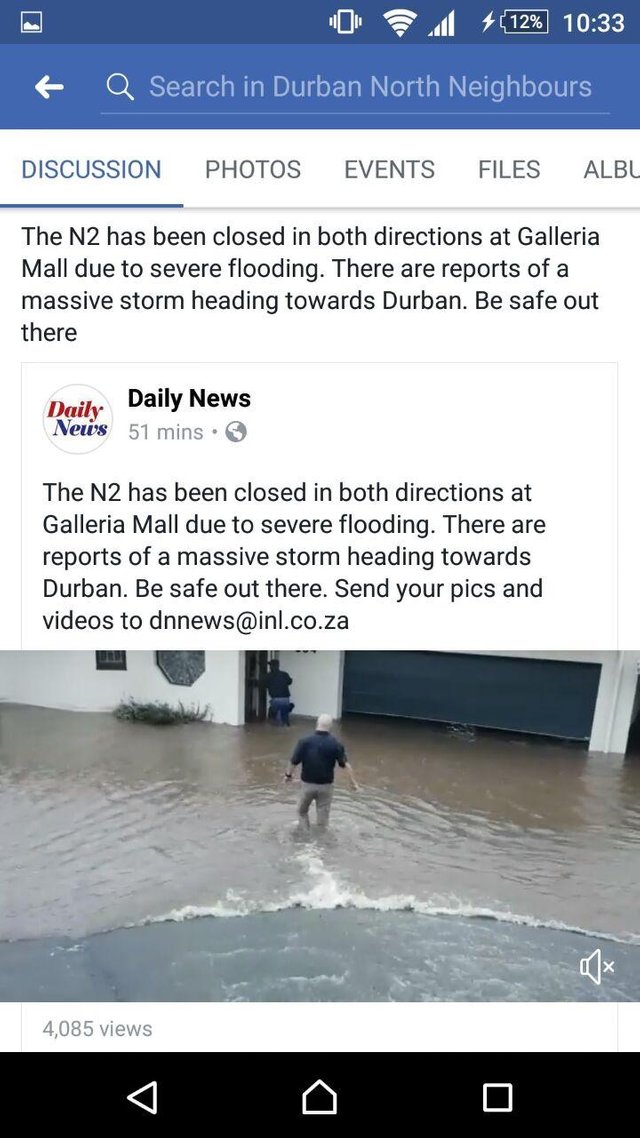 Emergency call Centre number is 0313610000
With Love

Team South Africa banner designed by @bearone
#teamsouthafrica
https://discord.gg/9KVccPH
(Bringing you Original Content)