Here's my old school Mounted Necromancer for my Vampire Counts army which I've painted. Alternatively you could also use this model as a grey wizard in an Empire army.
This is an old metal sculpt (the horse is plastic though). I've also painted him a little brighter than most Necromancers you see floating around, the idea was to make him seem a little more aristocratic.
Hope you guys like it.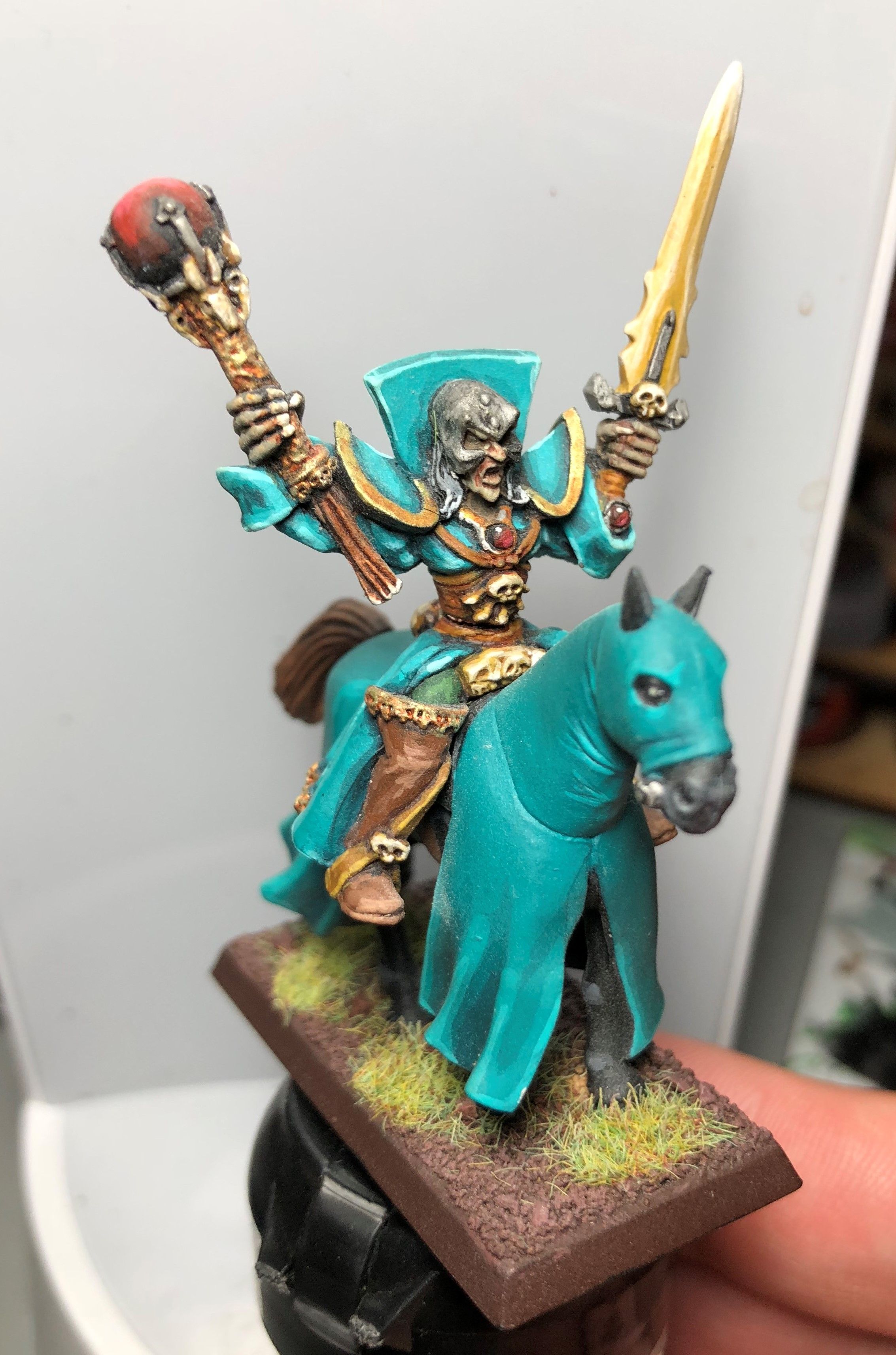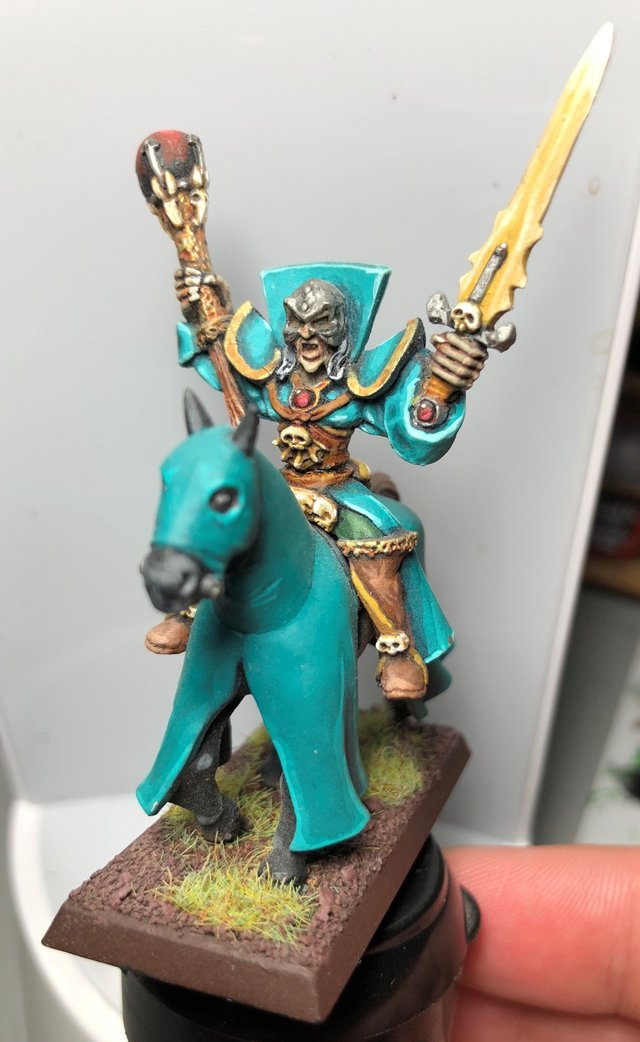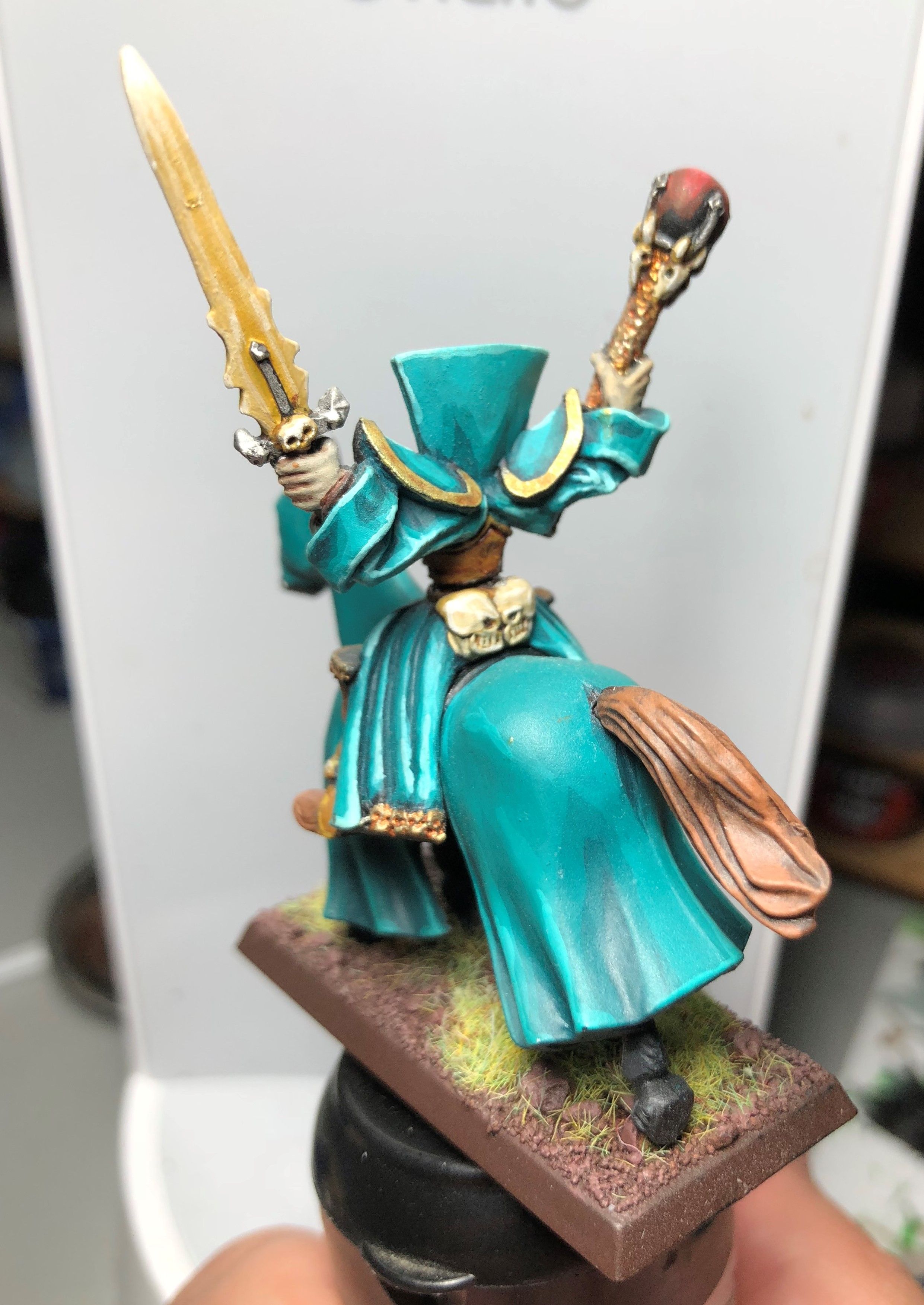 Upvote and Follow if you enjoy my posts.
I'm also happy to answer any questions in the comments section below!
Peace.
~James