I recently painted up the most recent version of Krell. He was once a ruler of a barbarian tribe before he became a Chaos Champion after being corrupted by the Chaos God Khorne. He then went on to cause massive amounts of destruction with his army across the world until he was eventually killed by the Darwi hero, Grimbul Ironhelm. Nearly 1500 years later he was resurrected by Nagash to fight in his undead armies. Krell still retains some of his powers from Chaos which make him an exceptional undead fighter and his armour is practically impenetrable.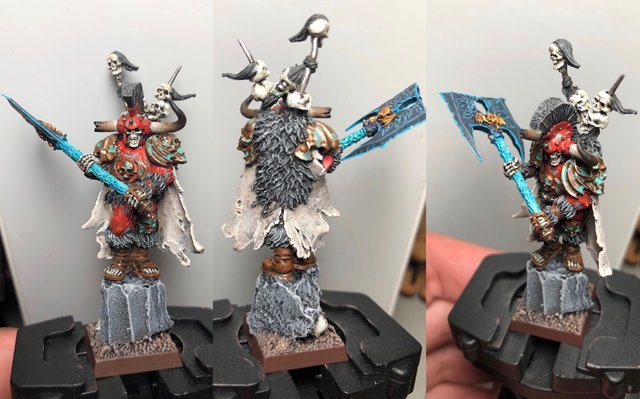 Krell is a 'Citadel Finecast' resin model. While the detail of the model in some places is exceptional, some parts were a little disfigured such as the axe which is a little too thin in some places and also needed straightening before painting.
Overall this was a fun model to paint and I'm glad he's finished because he had been sitting on my shelf half-painted staring at me for around 2 years!
I've posted some photos below which show my painting process, enjoy!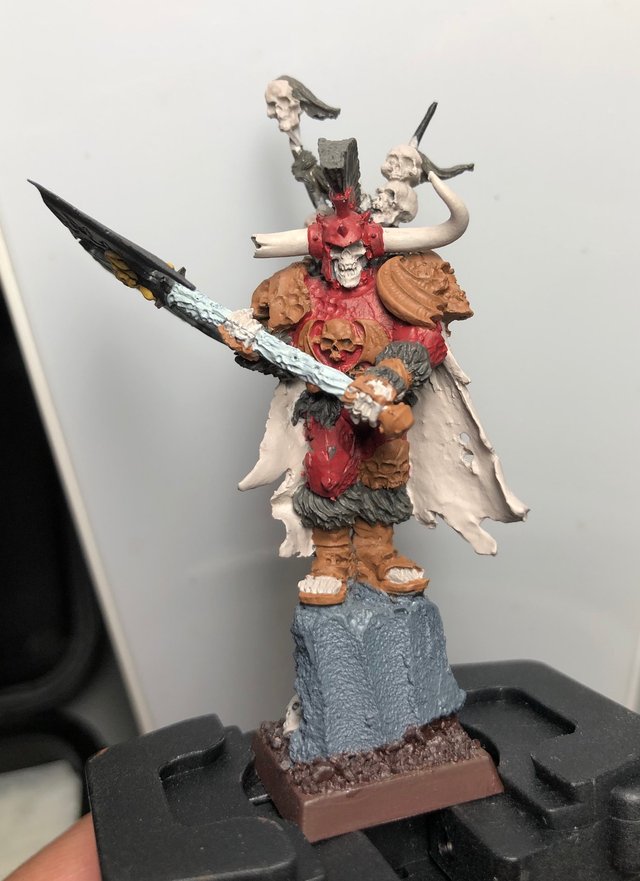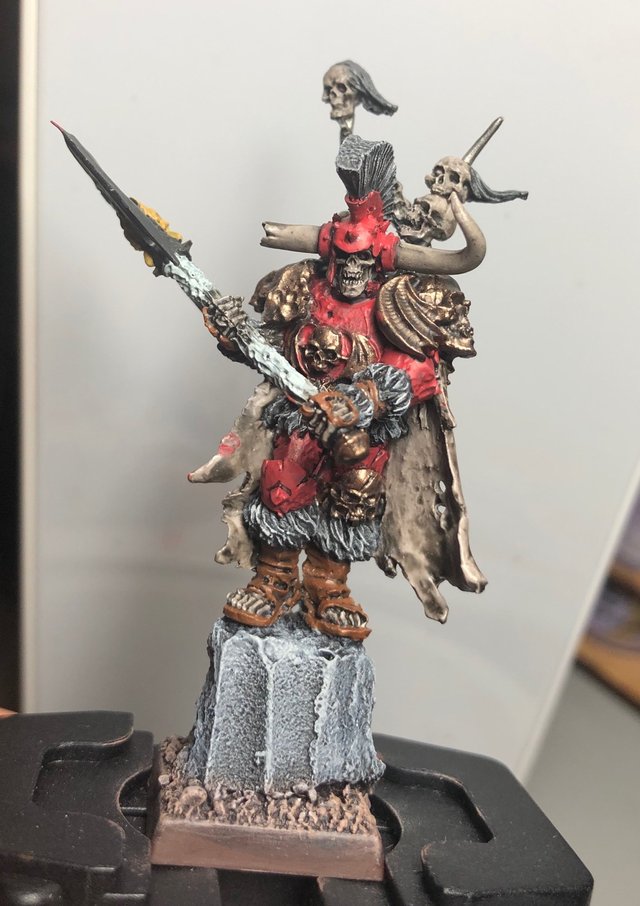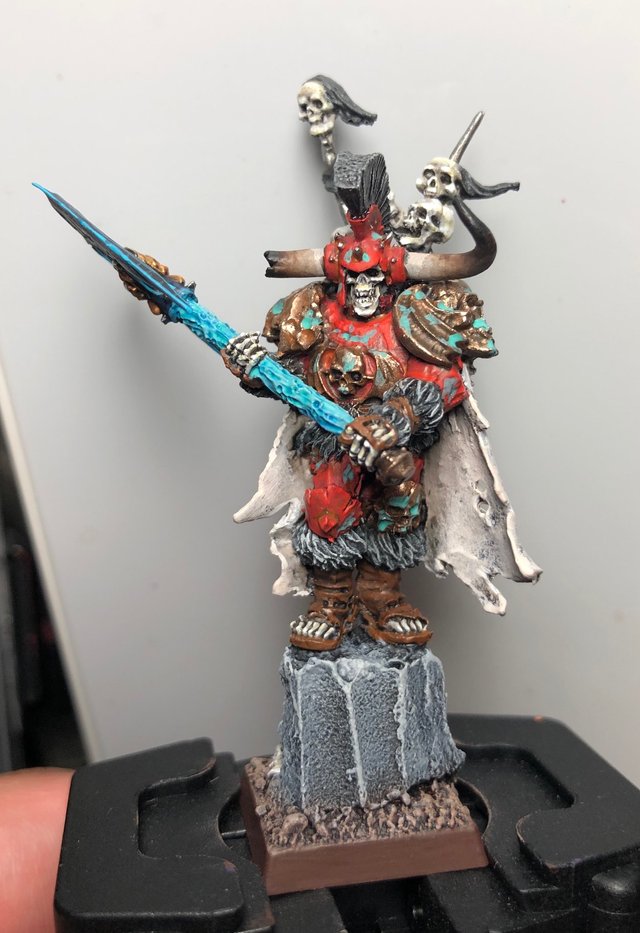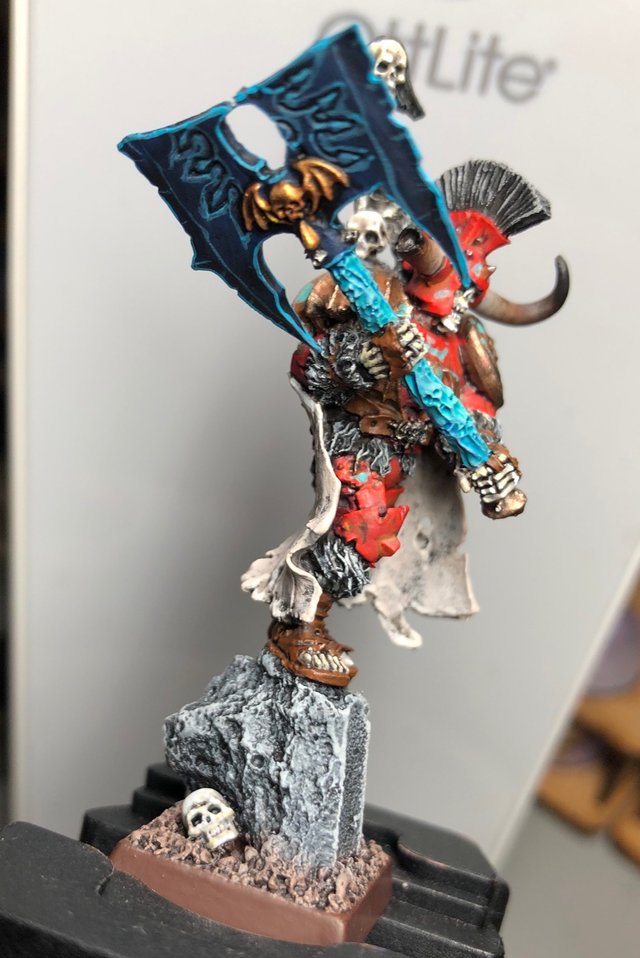 In the end I changed the blue Verdigris effect on the model to the orange rust effect because I found the blue to be a little too overpowering.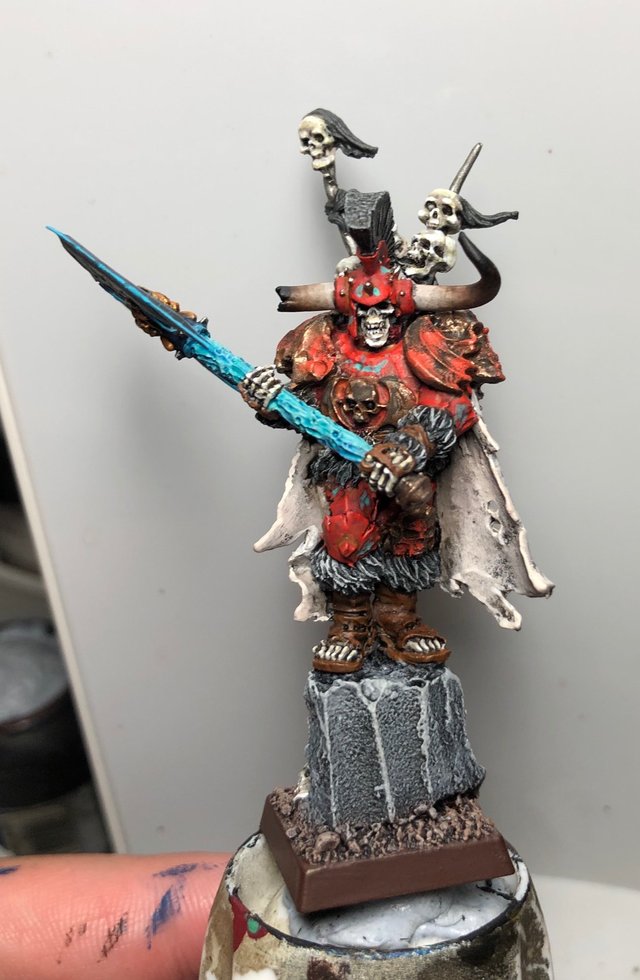 Hope you enjoyed this content. As always feel free to comment and ask questions below.
~James