I finally finished painting the last of the 6 heroes from Warhammer Quest: Silver Tower. This is the Fyreslayer Doomseeker and he is only the second Dwarf I've ever painted. Next I'll be working on some of the adversaries.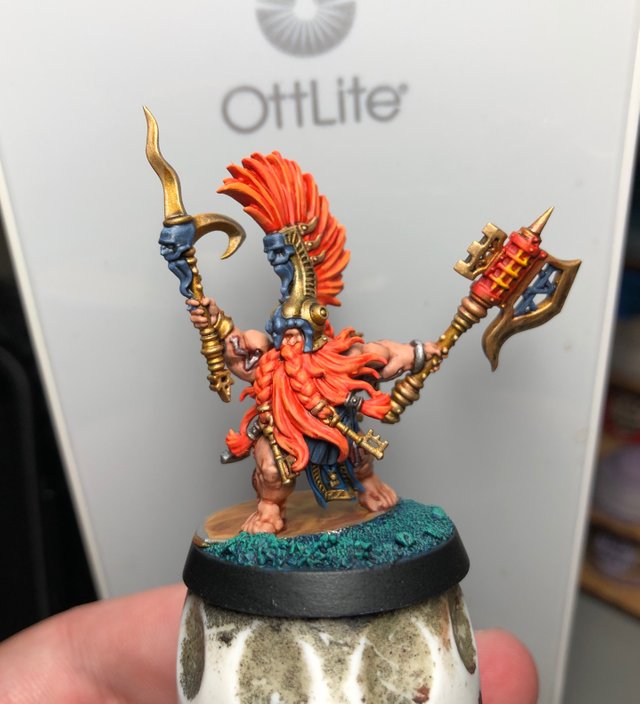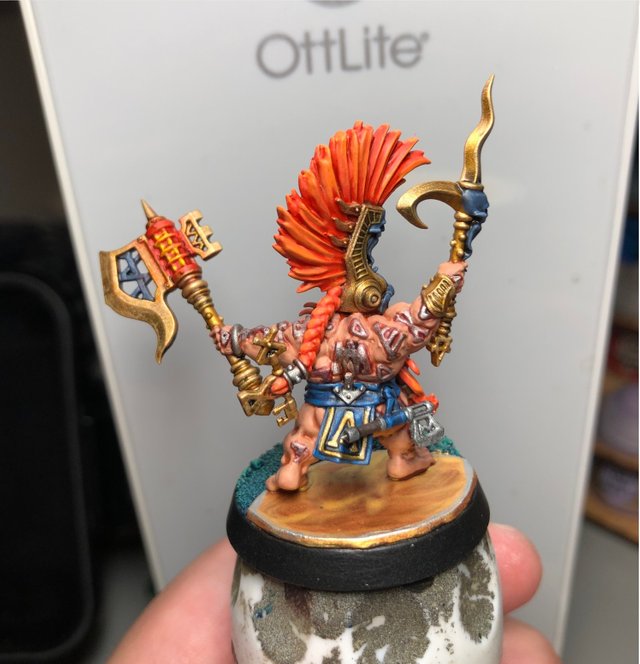 I decided to choose vibrant orange tones and a strong yellowy gold to reflect the fiery spirit of this Hero. This is then contrasted with the blue/grey stone parts on the helmet and weapons.
Overall he was quite an easy and fun figure to paint. Here are a couple of pictures I took throughout the painting process: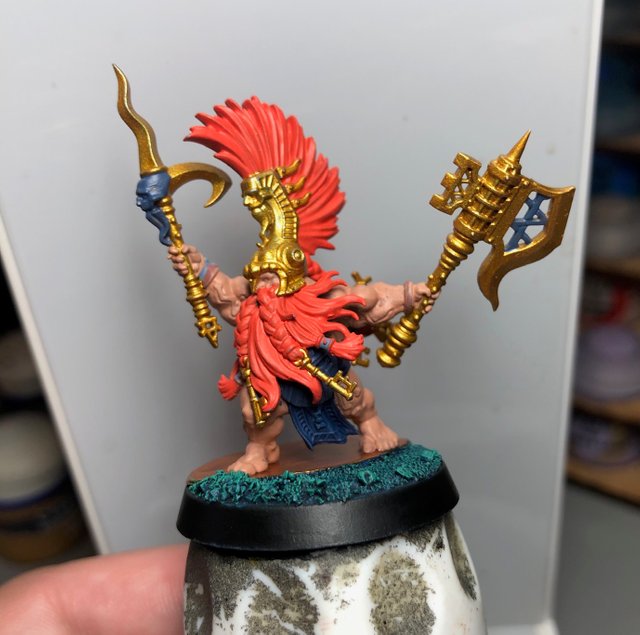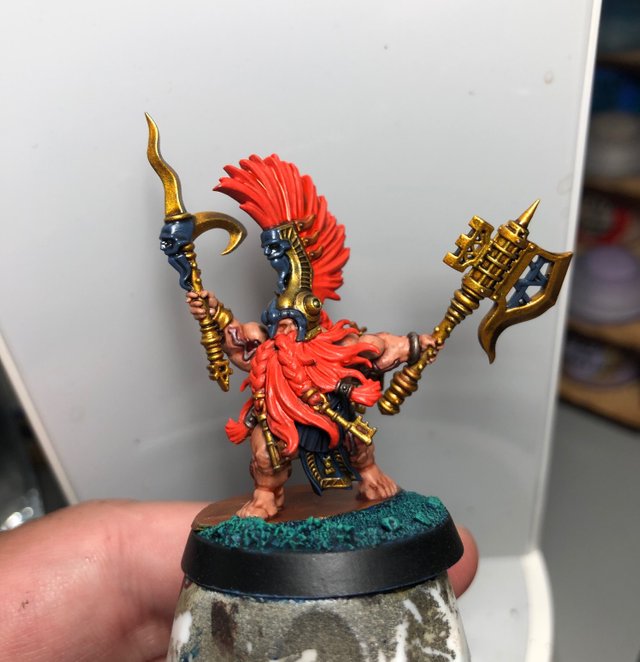 I hope you enjoyed this content. As always feel free to comment and ask questions below.
~James