I recently painted up these two Borewyrm Infestations which accompany The Dreaded Ambull in the latest WQ Blackstone Fortress expansion.
The presence of Borewyrms within the Blackstone fortress is an indicator that there are Ambulls on board. If given enough time for the larvae to hatch, the Fortress would be overrun by Ambulls.
These little buggers are small models but they are packed with detail so they took a little longer than anticipated (around 5 hours). I chose brown for the carapace on the Borewyrms because I wanted them to stand out against the green/blue base as well as give a dirty and tough appearance.
Overall these guys were a bit of a nuisance to paint due to being so small with many hard-to-reach areas. I managed to take a couple of pictures of the painting process which I've outlined below.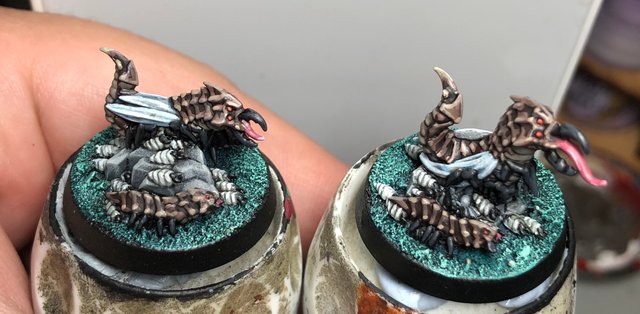 I had to paint the base and the rock to completion first which meant I needed to avoid getting any paint on these areas when completing the rest of the models.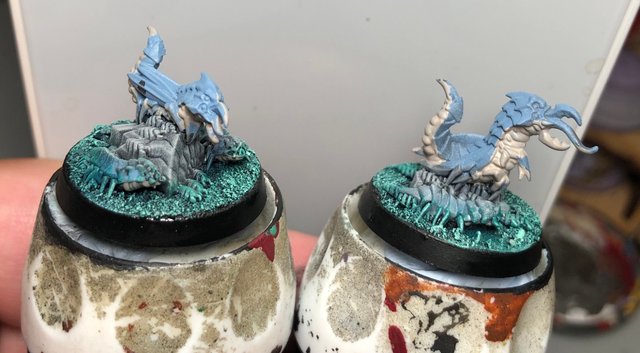 Next I began to apply the base colors to all the unpainted areas.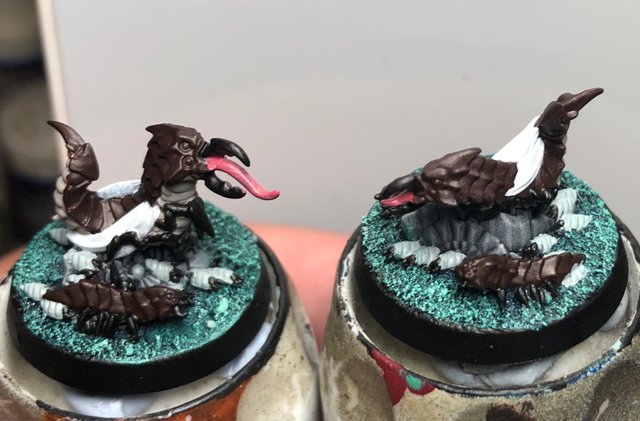 I finished up the models with a black wash for shading and then 1-3 layers of highlights mostly on the carapace.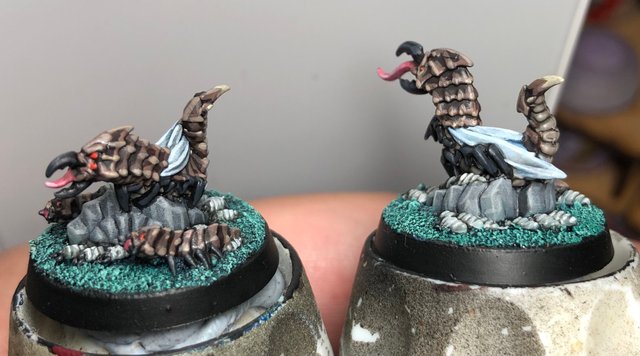 Hope you guys enjoyed this content. As always feel free to comment and ask questions below.
~James