Tonight I'm sharing my squad of Grot Scutlings which I have painted up recently. These guys come from the Warhammer Quest: Silver Tower box set based in the Age of Sigmar.
So they appear to be a cross between a night-goblin and a spider, possibly one of the twisted creations of the dark chaos god Tzeentch. Either way he didn't do a very good job at making them because they are the weakest villains in the game!
I used a simple color palette with some nice contrasts in colors and subtle highlights on the black cloaks which I also washed over with black again.
I'm pretty happy with how this squad turned out and they will be a blast to play the board-game with.
Hope you like them!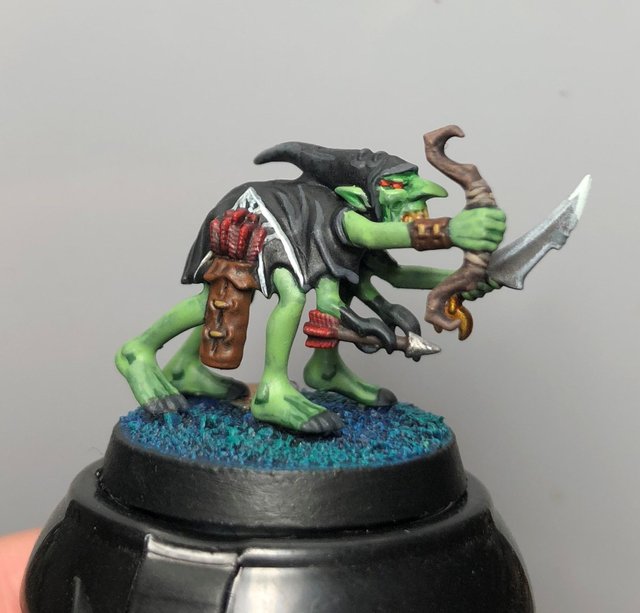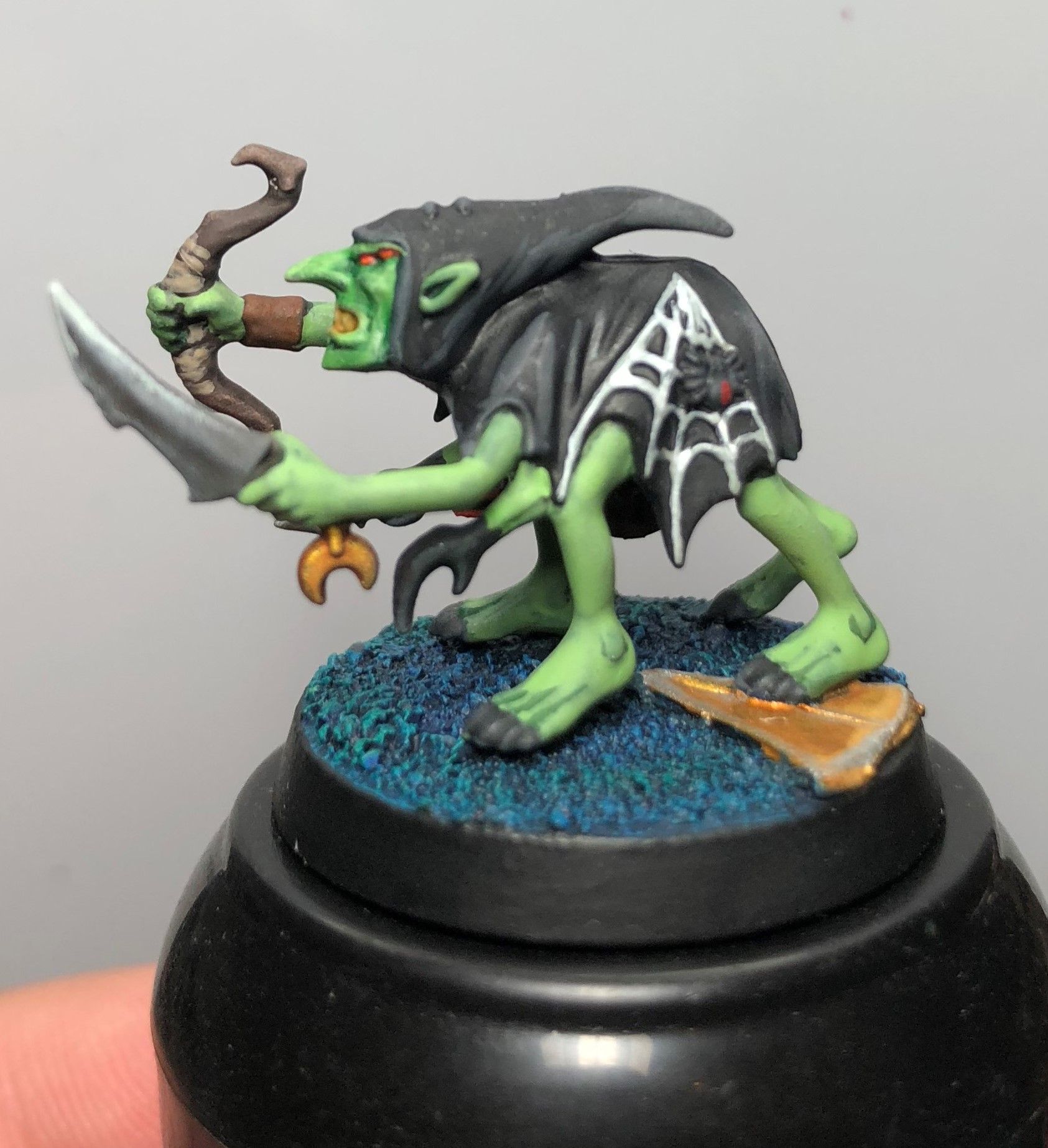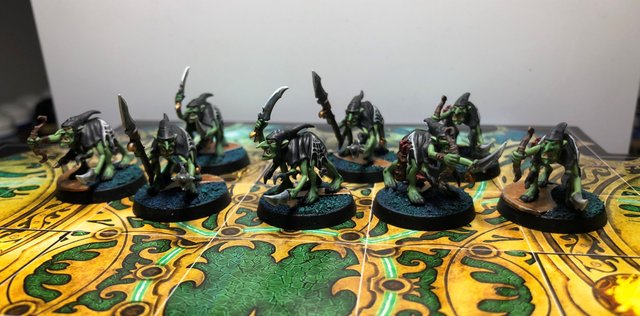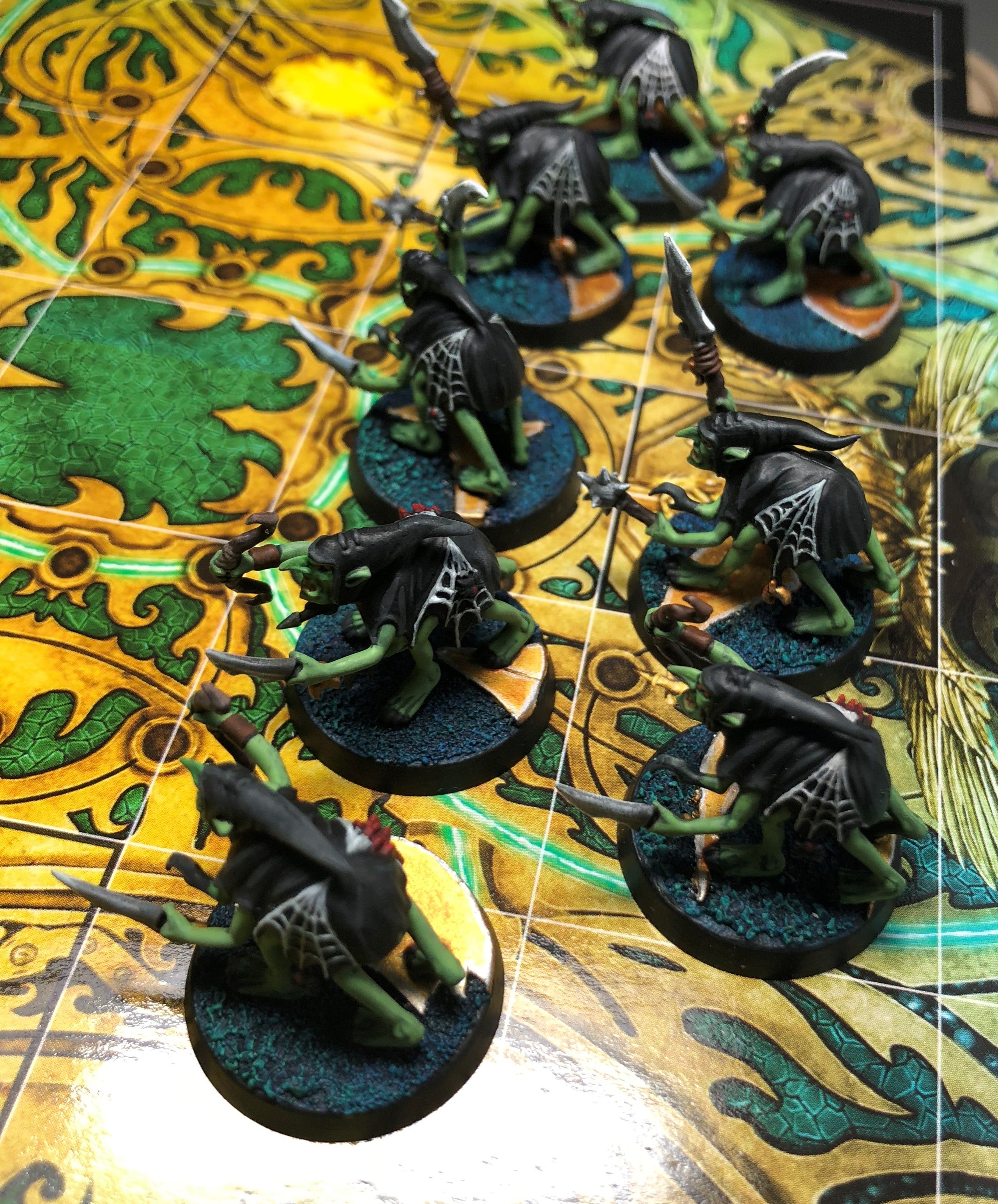 Upvote and Follow if you enjoy my posts.
I'm also happy to answer any questions in the comments section below!
Warmest,
~James