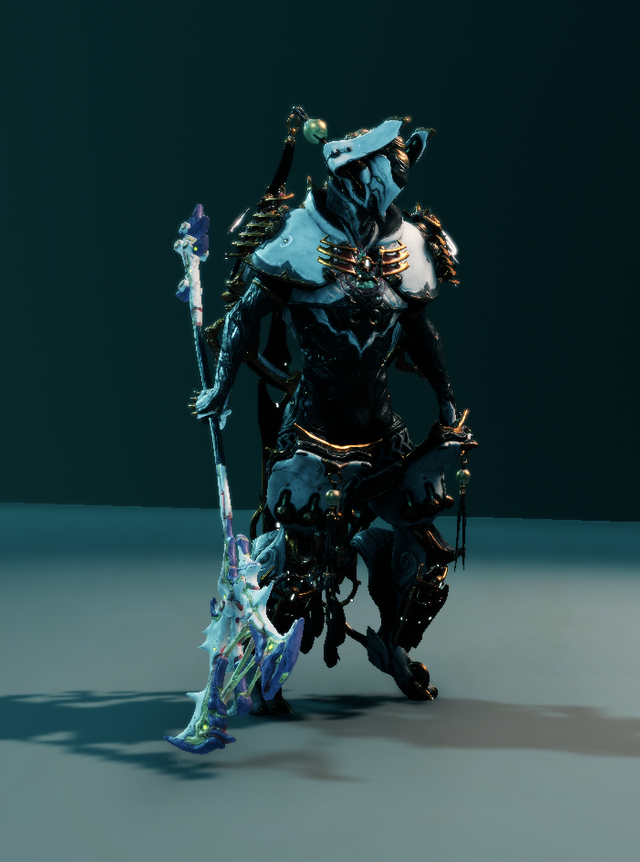 This gruesome looking staff is called a Lesion. It's described as an "Instrument of unrelenting harm". It's kinda hard to build because there's 3 steps to it.
Building a Lesion would require you to have a Tipedo, which is this weapon: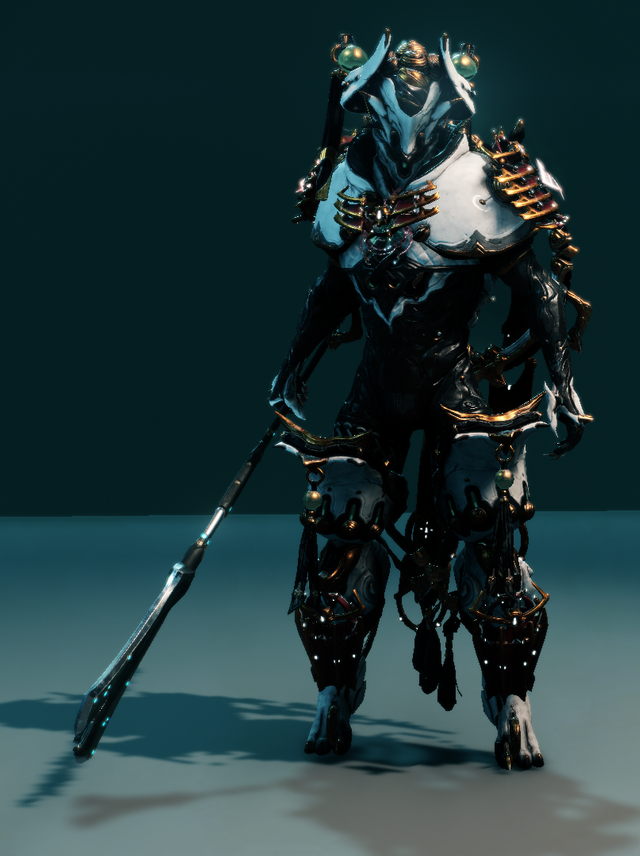 After building the Tipedo, I had to Max Rank it first for mastery rank points so that I won't have to build it again or buy it in the future.
The Tipedo needed 2 different weapons to be built. The Bo, another staff: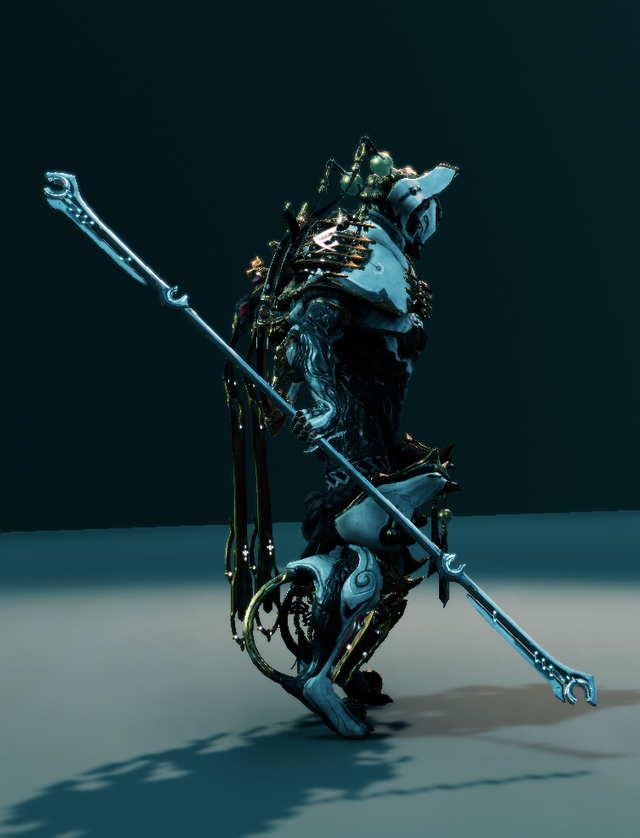 And a throwing melee weapon called Kunai:
I'm still waiting for 12 hours before I can use the Lesion, because it's still in my foundry being crafted.
Thanks!