The South African Border War - Mines, Mines did I say mines?
PLAN or the armed wing could not compete with the SADF militarily so it resorted to mining warfare.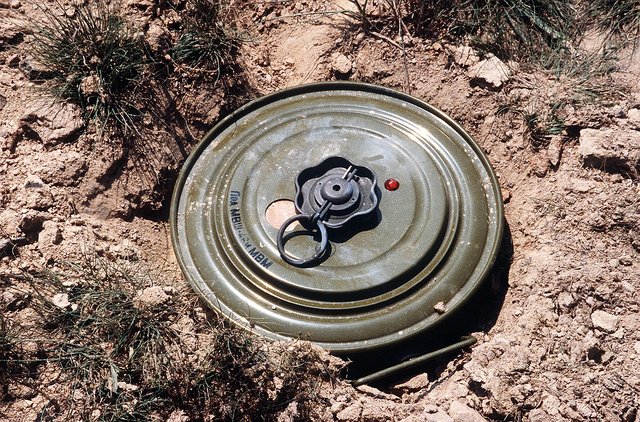 By - http://www.dodmedia.osd.mil/Assets/1987/Marines/DM-ST-87-01574.JPEG, Public Domain, Link
With thousands of kilometers of dirt roads and long quiet nights, it was impossible to clear the roadways of mines.
South Africa resorted to using Mine proof vehicles with V shaped hulls to deflect explosions from underneath.
The Buffel (or buffalo)was used by the military.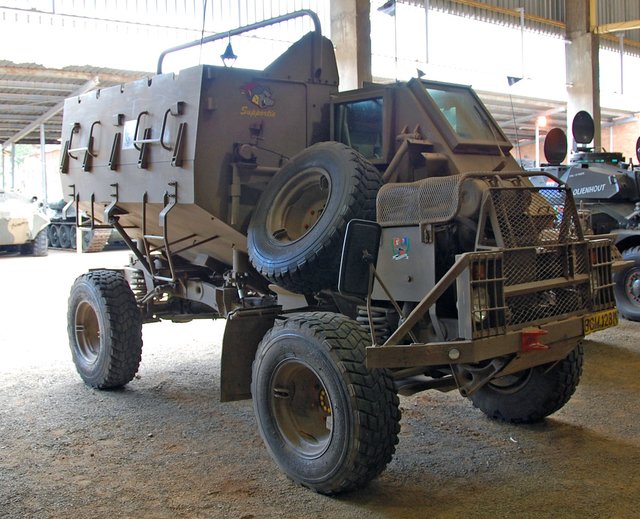 img source
Police favored the Caspir.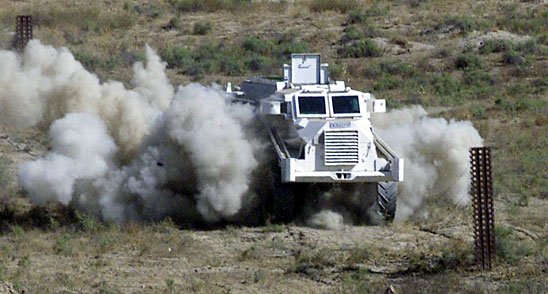 Public Domain, Link
Troops would also walk out upfront to look for tracks and signs of activity.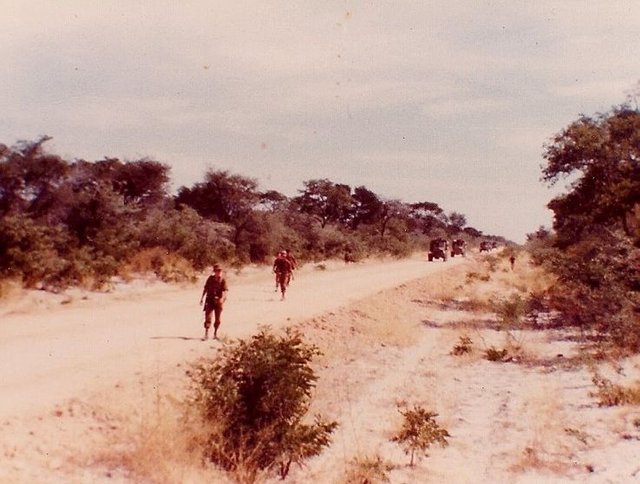 img source
The ocupants were strapped in and protected during the explosion, but we can't say the same for the vehicle.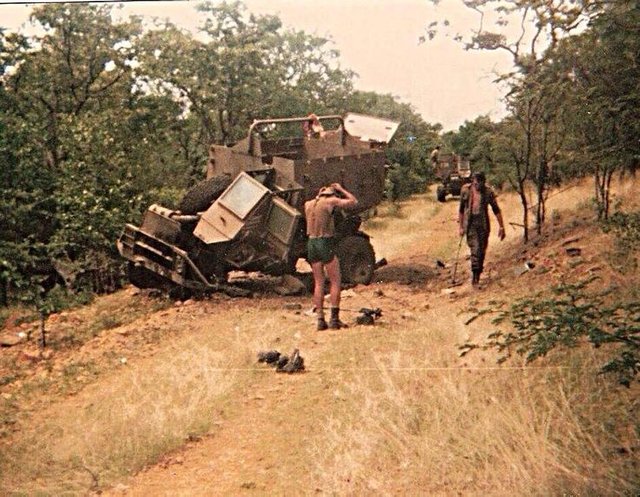 img source
Anti tank mines like the one in the top picture would often leave huge craters.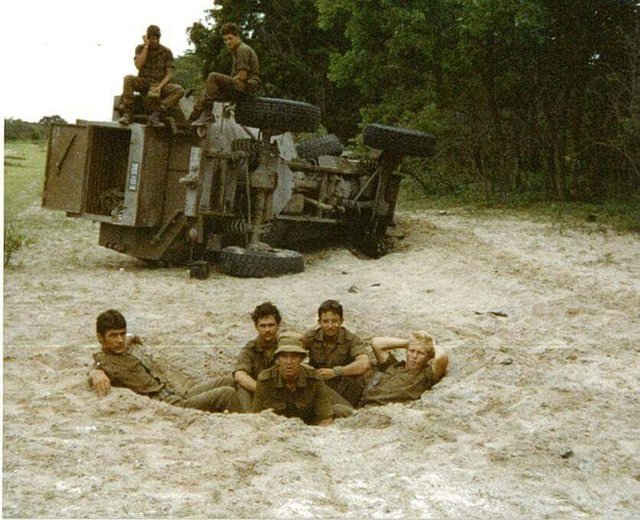 img source
In this picture you can sees the seat belts for each occupant.
this one took a hit from something other than a mine.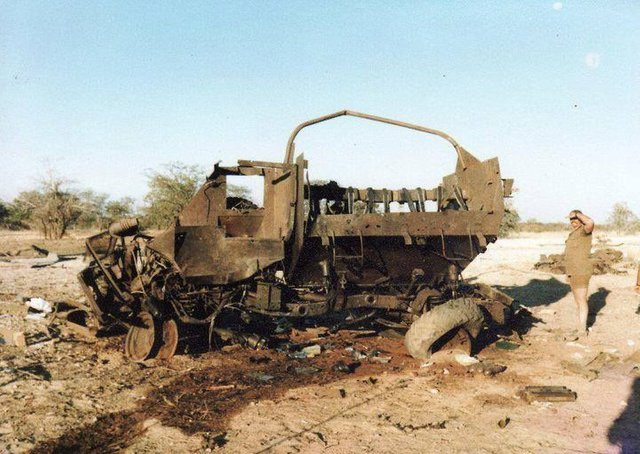 img source
Below we see a follow up operation with "bushmen" trackers leading the way.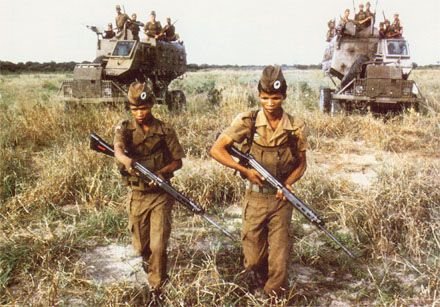 img source
PLAN's tactic was sometimes to lay anti-personnel mines parallel to their anti-tank mines to kill policemen or soldiers either engaging in preliminary mine detection or inspecting the scene of a previous blast.
Previous posts in this series can be found at the bottom of this post:
The South African Border War - 1976, The end of a chapter and the beginning of a new phase.