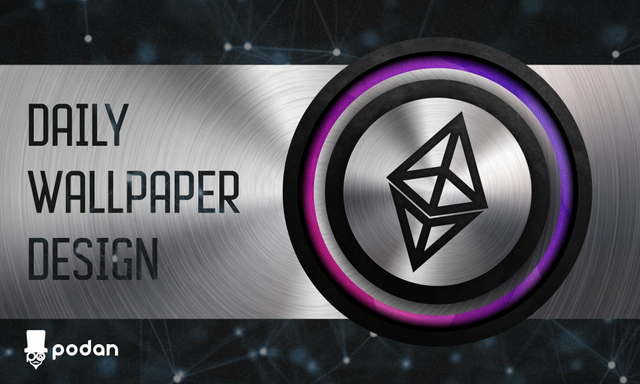 ABOUT ETHEREUM
Ethereum is an open software platform based on blockchain technology that enables developers to build and deploy decentralized applications.Ethereum is a distributed public blockchain network.In the Ethereum blockchain, instead of mining for bitcoin, miners work to earn Ether, a type of crypto token that fuels the network. Beyond a tradeable cryptocurrency, Ether is also used by application developers to pay for transaction fees and services on the Ethereum network.
Readmore about Ethereum

---
ETHEREUM BACKGROUND WALLPAPER
---
This is not an official wallpaper from ETHEREUM, I just did this design as a form of my initiative to design wallpapers on each blockchain, every platform and every project that is on the blockchain.

CC4.0 License. You are free to :
Share — copy and redistribute the material in any medium or format
Adapt — remix, transform, and build upon the material
The licensor cannot revoke these freedoms as long as you follow the license terms.
Learn more about the license >>>>>>>
---
DOWNLOAD ETHEREUM BACKGROUND WALLPAPER
---