In this post series I will show you how I have built a wallet system on a Raspberry Pi for 80$ that is able to store my wallet in an encrypted file that is backuped to an usb stick and uploaded (encrypted) to google drive monthly.
Part 1 will show you what to buy.
Part 2 will show you how to set up the operating system Debian for Raspberry and how to create an encrypted container.
Part2a will show you how to set up auto upgrading.
Part 3 will show you how to set up a Backup and Samba so that you can reach the encrypted store as an windows share.
Part 4 will show you how to create a simple Telegram bot that sends you notifications what raspberry pi does.
Part 5 will show you some other stuff I do.
Goal
In the end you will have a network device that can store your wallet and other stuff you want to encrypt. It is encrypted by AES.

You will also have a backup of that encrypted file on an usb stick, and you will have a backup on google drive: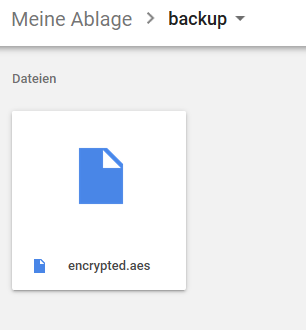 As eye candy you will be notified about Raspberrian's actions by a telegram bot:

Part 1
So what do we need? Let's go to amazon.

First of all we need a mini computer:

Here it is:

38$, perfect!
It's just a mainboard so we need a case to:

10$, perfect!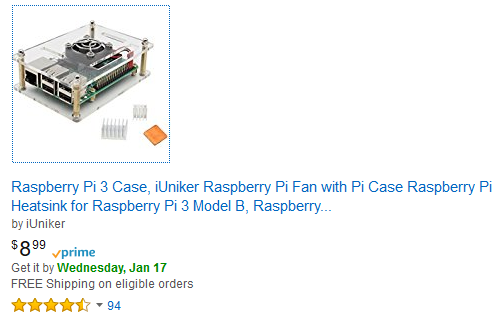 Some of you may be annoyed by the blinkings. In that case just buy a black one.
We need power so let's get a power adaptor: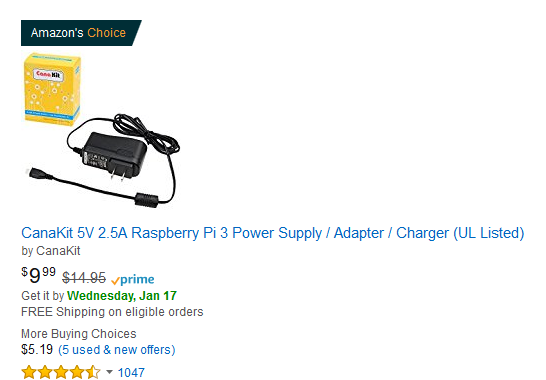 10$, perfect!
Next, we have no storage, so let's buy some space:


10$, perfect! Of course you can buy a bigger one.
If we want to also backup it to an usb stick, let's buy an usb stick:

Guess what? Around 10$! Of course you can buy a bigger one.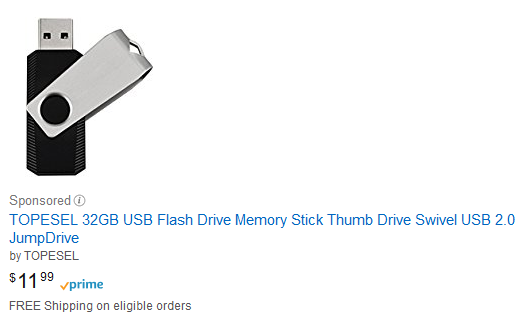 I have also bought an ssd drive and a ssd drive case because I want more storage. You can do that also if you want to. Also I have to admit that there are cheaper things around, I have just taken the first thing that fit. There are also packages that contains all together for a cheaper price. In the comments there is enough space to explain everything
->

Time to wait:
It arrived! Next we will set the operating system up. I am not a native speaker so feel free to review my post.