How is everyone.
Today I want to show you something unique in Aceh. This is a kind of beverage but not an ordinary drink, this drink is the result of processed human hands.
This drink in Aceh is called "palm water" or in the Aceh language "ie jôk".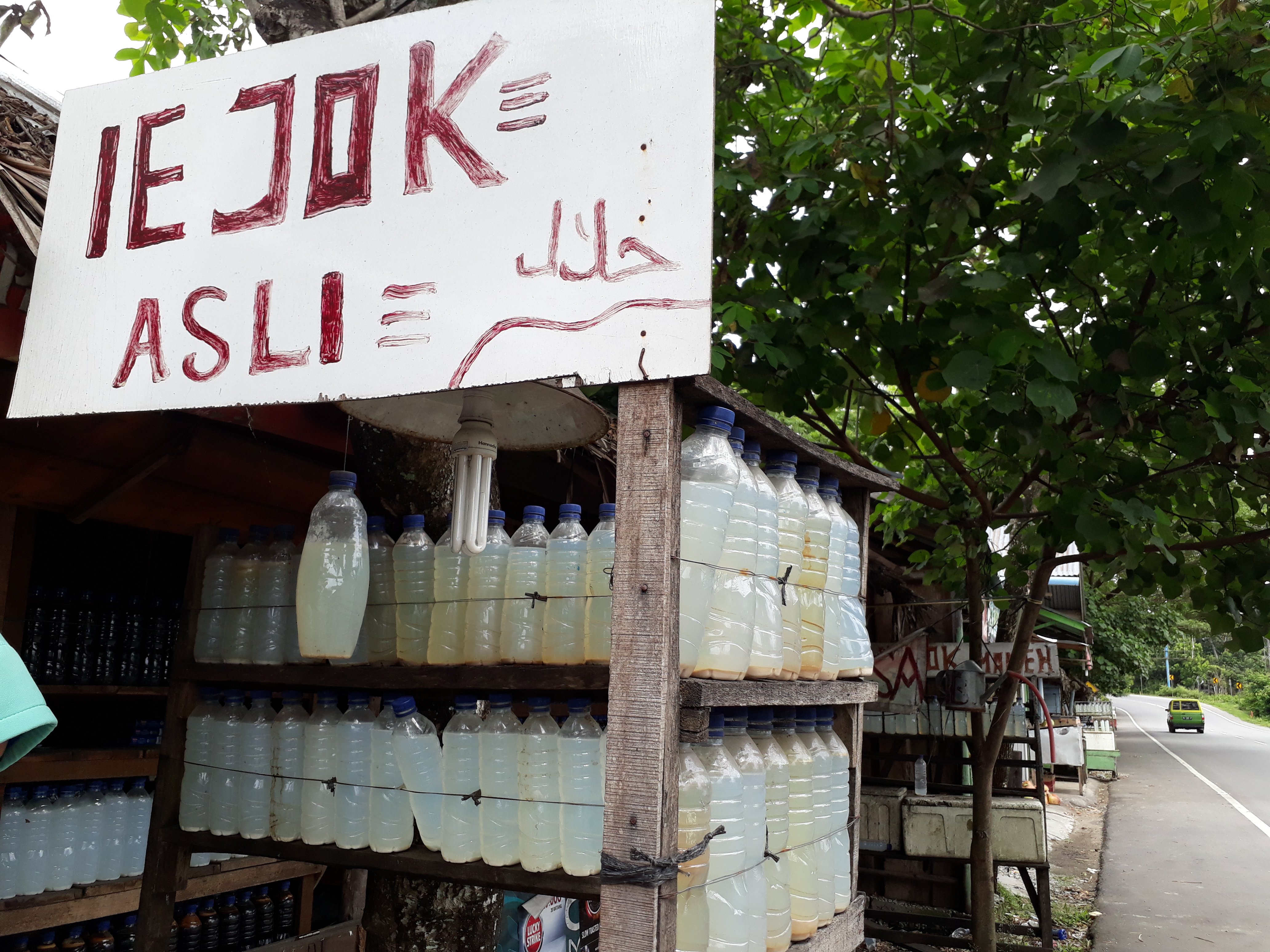 "Ie Jôk" is the result of pure artificial water processed directly from palm tree trunks. It takes a bit of expertise to produce a good sugar palm. Because if you do not understand in processing, the sugar palm water can be intoxicating water or a kind of palm wine.
When I got back from Banda Aceh City I and a friend stopped in a small shop in Aceh Besar area. We want to taste "Ie Jôk" which he said can be healthy body. "Ie Jôk" which is still clear looks fresh and is still very good for consumption.
The owner of the store said that the good water palm is still clear and unpolluted. Aren water only lasts 1 day after processing. After more than that the palm water will change the taste and become intoxicating water or become tuak.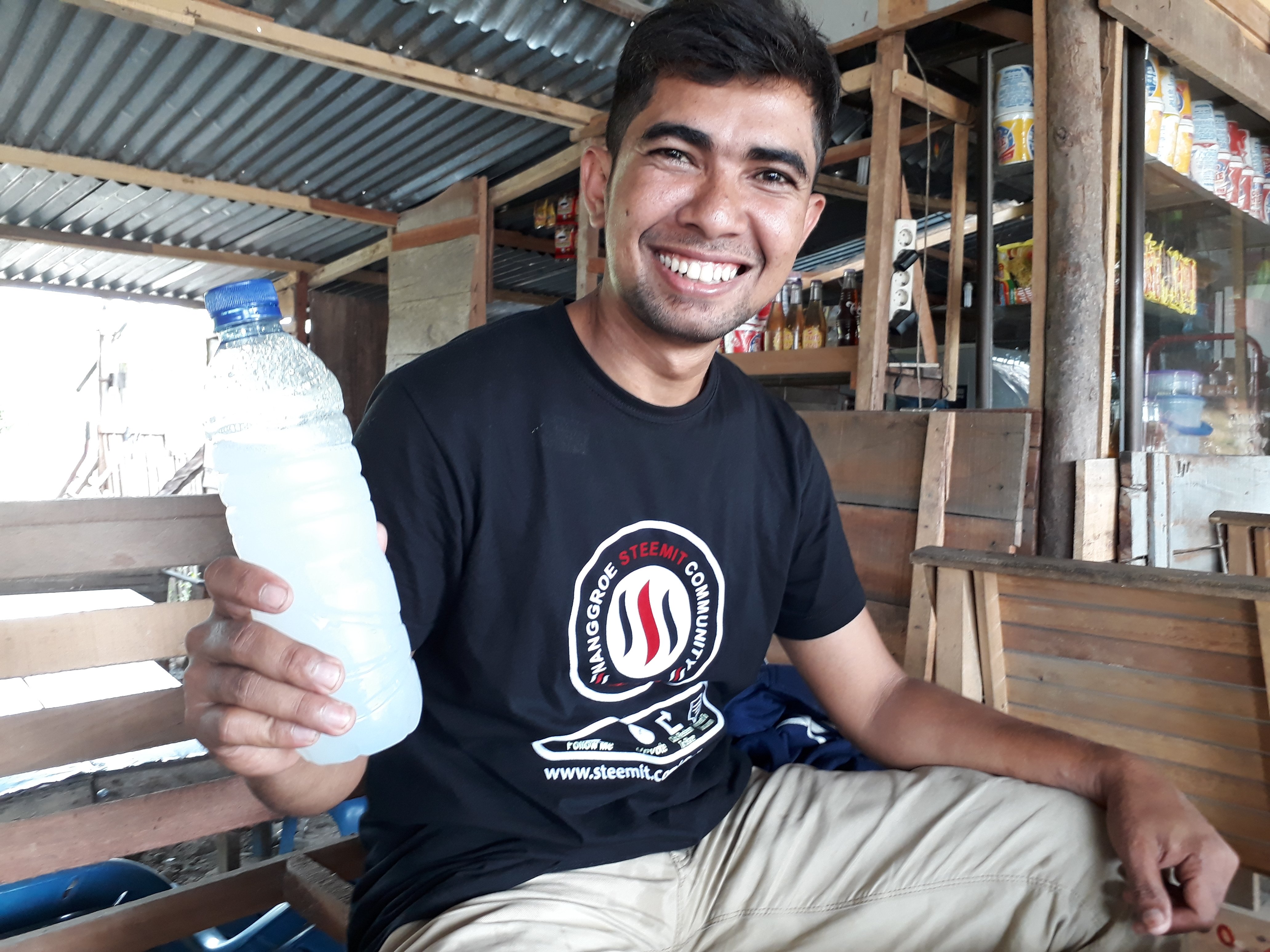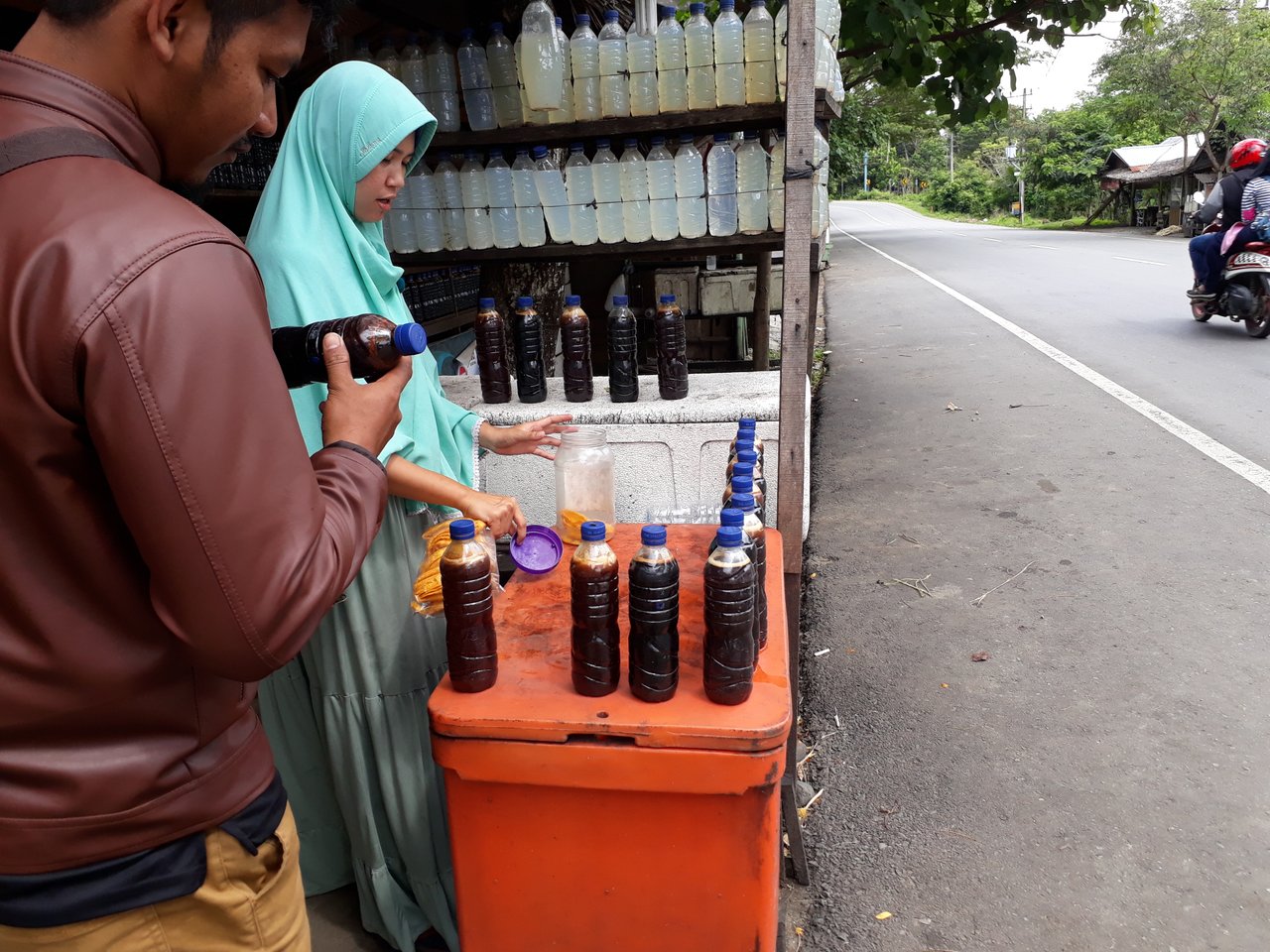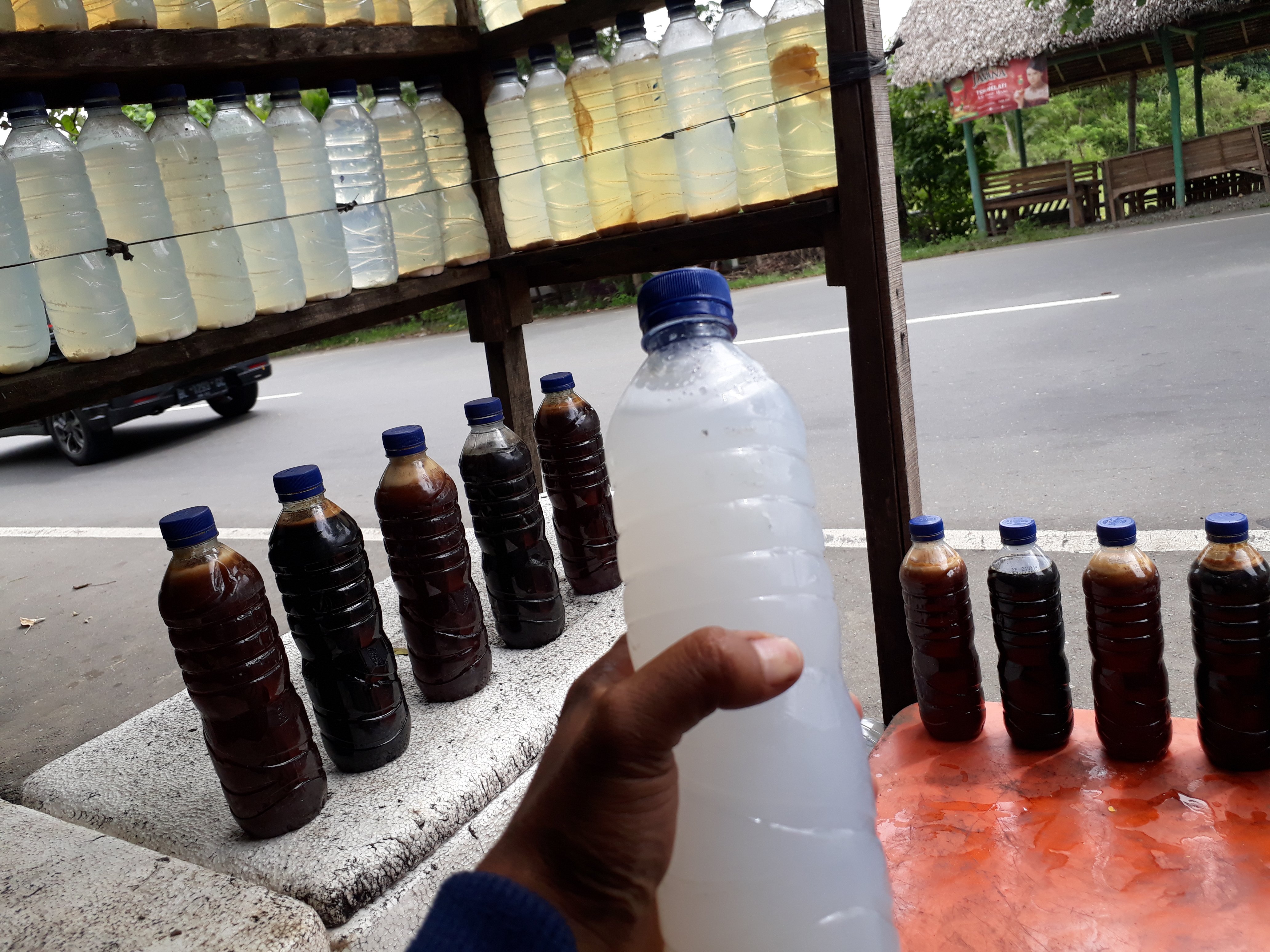 In addition to "Ie Jôk", palm water can also be processed into a delicious sweets. But it takes a little long time to produce black sweet condensed water.
Thanks for read.
IND
Apa kabar semuanya.
Hari ini saya ingin menunjukkan sesuatu yang khas yang ada di Aceh. Ini sejenis minuman namun bukan minuman biasa, minuman ini merupakan hasil olahan tangan manusia.
Minuman ini di Aceh di namakan "air Aren" atau dalam bahasa Aceh " ie jôk".
"Ie Jôk" merupakan hasil dari olahan air aren murni yang di tampung langsung dari batang pohon aren. Butuh sedikit keahlian untuk menghasilkan air aren yang bagus. Karena jika tidak paham dalam pengolahan, air aren tersebut bisa menjadi air yang memabukkan atau sejenis tuak.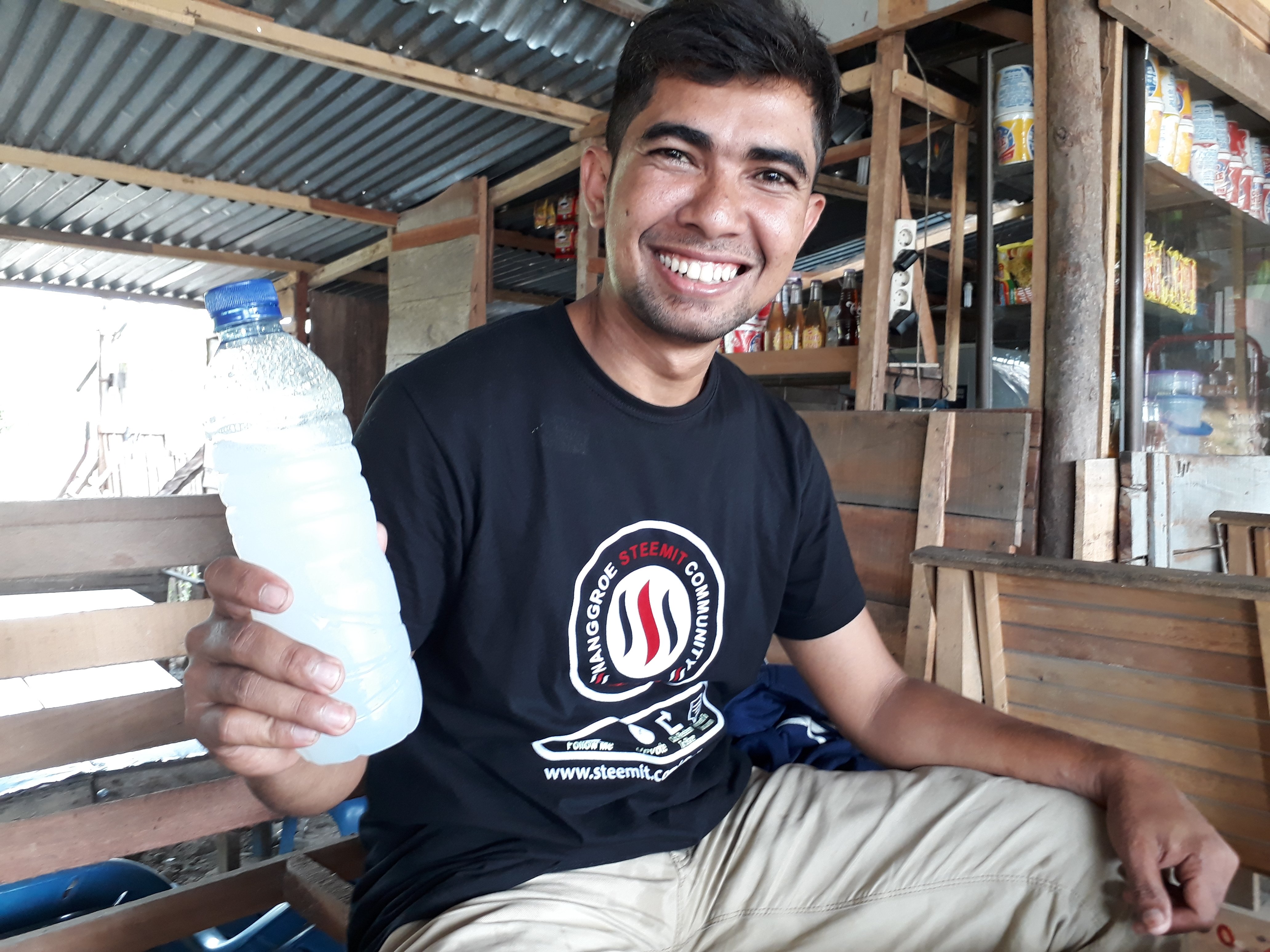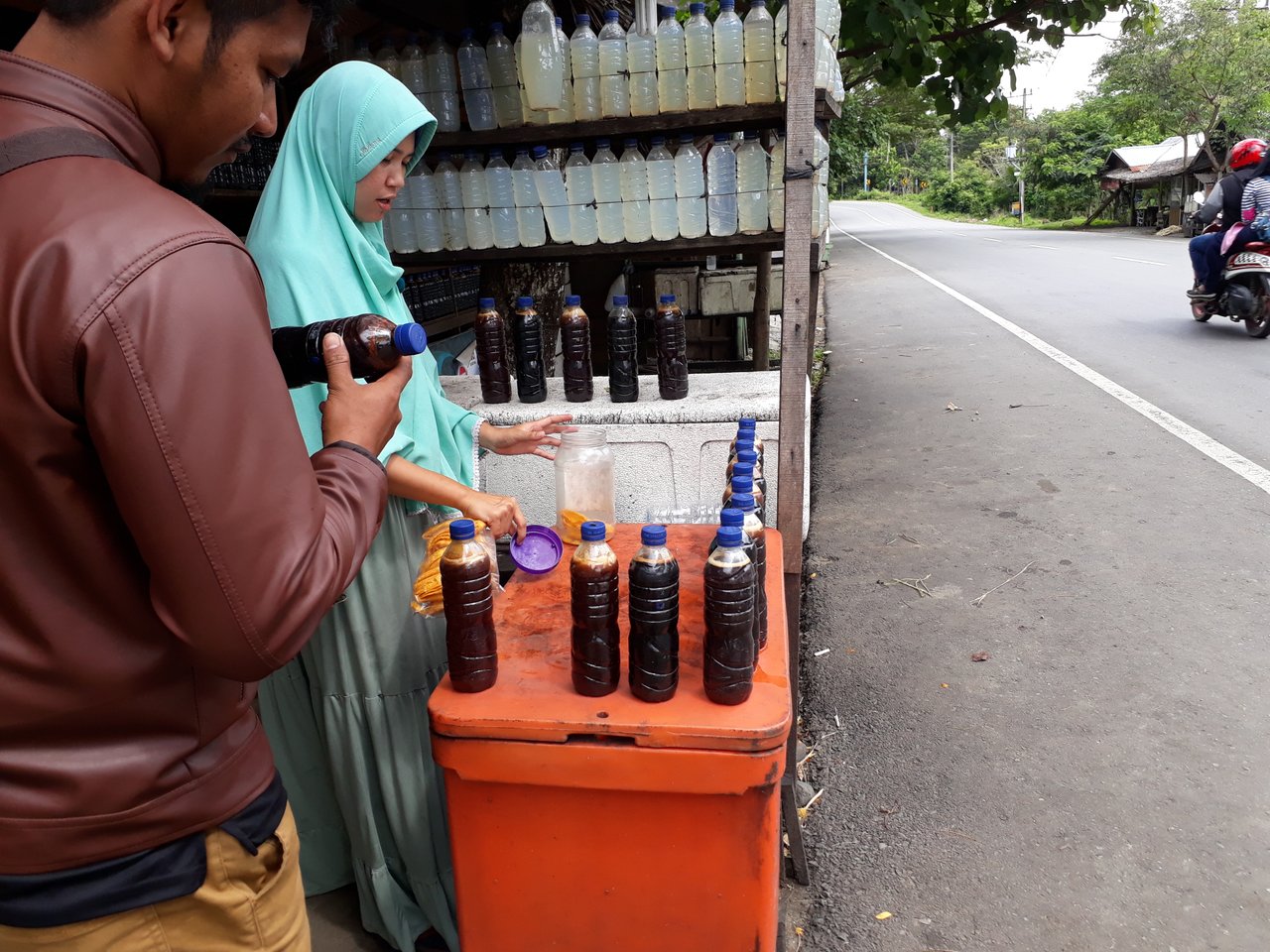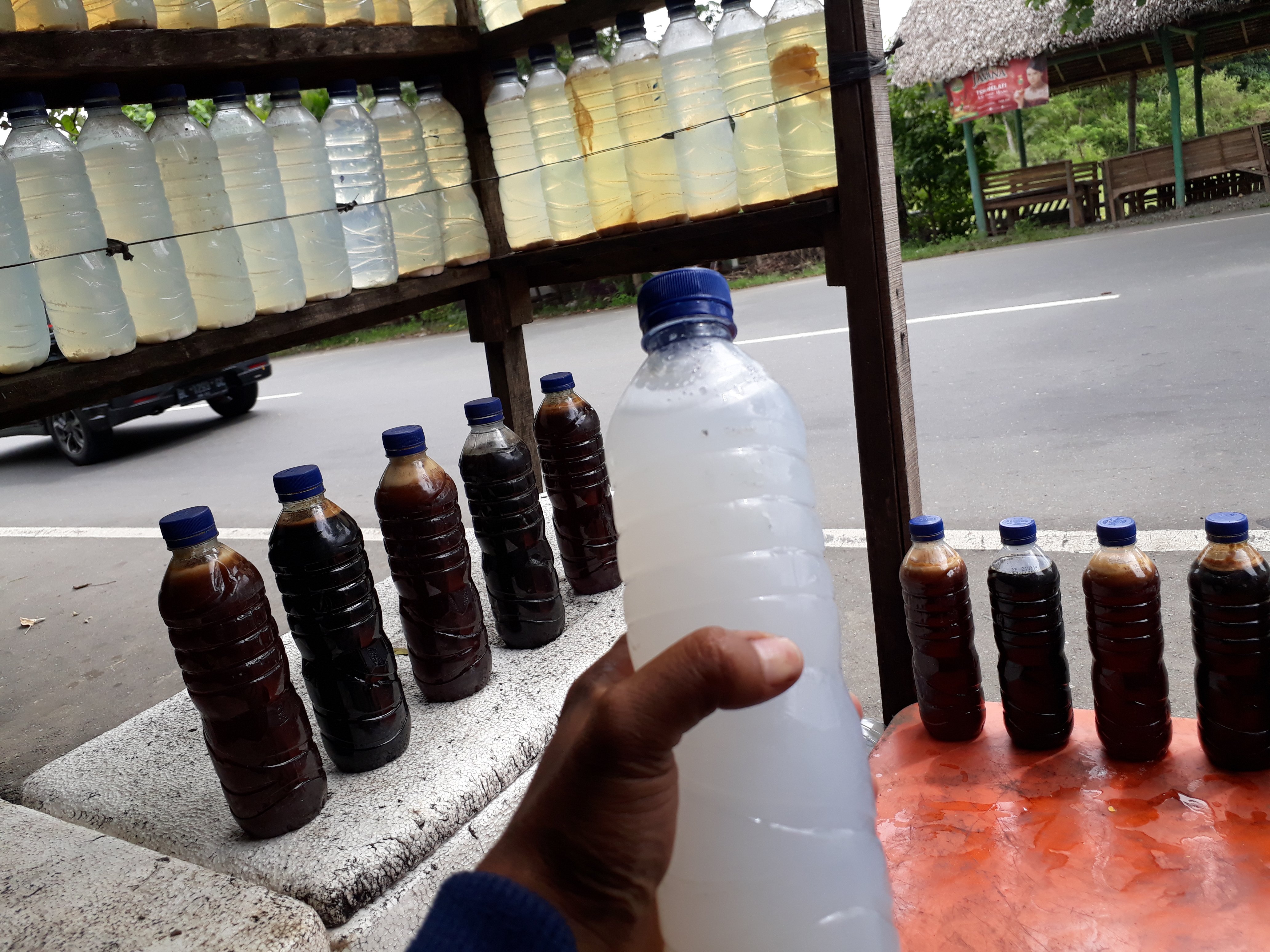 Saat pulang dari Kota Banda Aceh saya dan teman singgah di sebuah kedai kecil di daerah Aceh Besar. Kami ingin mencicipi "Ie Jôk" yang katanya bisa menyehatkan badan. "Ie Jôk" yang masih bening terlihat segar dan masih sangat bagus untuk di konsumsi.
Pemilik kedai mengatakan, air aren yang bagus adalah yang masih terlihat bening dan belum tercemar. Air aren hanya bertahan 1 hari setelah pengolahan. Setelah lebih dari itu air aren akan berubah rasa dan menjadi air yang memabukkan atau menjadi tuak.
Selain "Ie Jôk", air aren juga dapat di olah menjadi manisan yang nikmat. Namun perlu waktu yang sidikit lama untuk menghasilkan air kental yang hitam manis tersebut.
Contact me on discord
NSC https://discord.gg/cdBc8y4
Indonesian Steemit https://discord.gg/AkATAaZ
discord SteemitBC ( Blogger Central )
https://discord.gg/e5XFZKa