Snowtown South Australia - Abandoned Water Tower - Massive Scale Art Work
Driving around South Australia there is always so much to see. A short detour off the main highway returning to Adelaide from Port Pirie is a town called Snowtown (Renown for it's famous bank of horrors).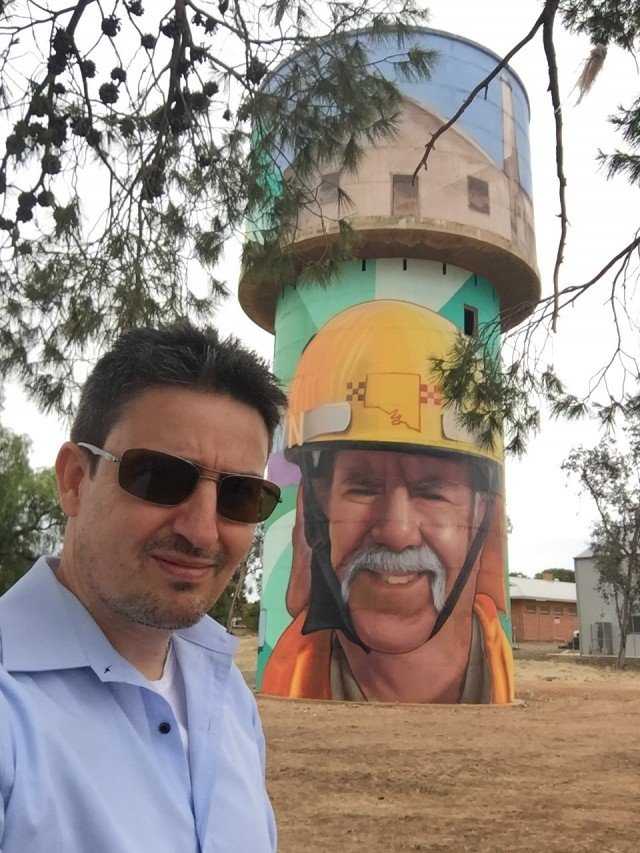 As you know I always have my eye out for a new Street Artwork piece to share with my Steemian friends - Take this abandoned water town art work,nearly didn't spot it off the road and through some trees.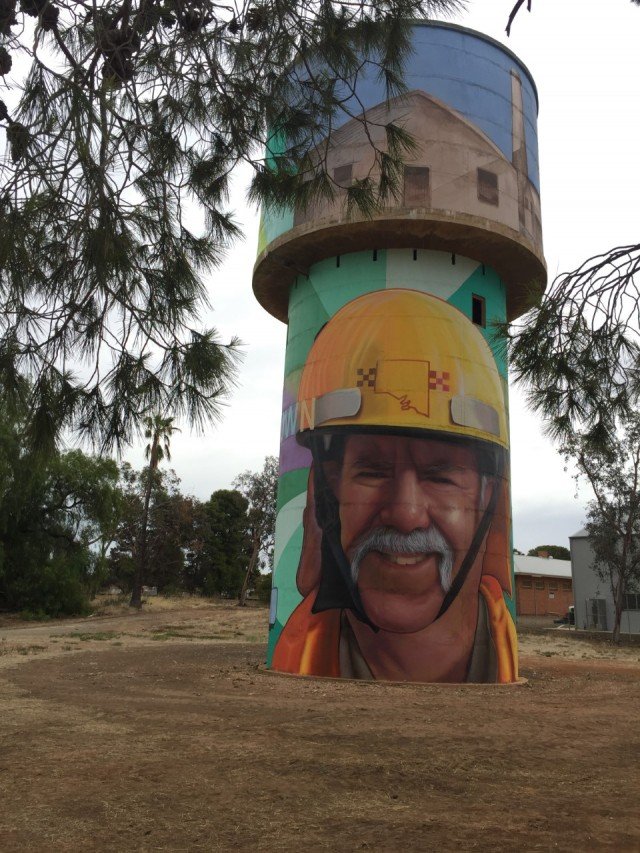 Look at the detail of this guy, at a guess he looks like one of our states volunteer's - State Emergency Services (SES).
To locate the tower you need to pull of the main highway and follow the sign posts to the town centre.
It's not too far down on the left.
As you circle around the tower there seems to be different images, assuming these are local people and events being depicted? Anyways looks cool.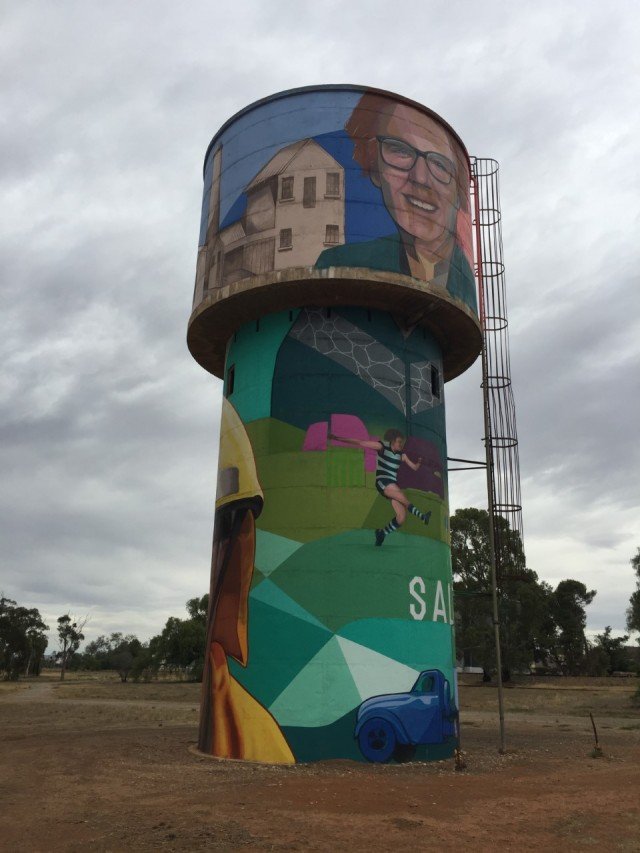 All combined the tower looks like below: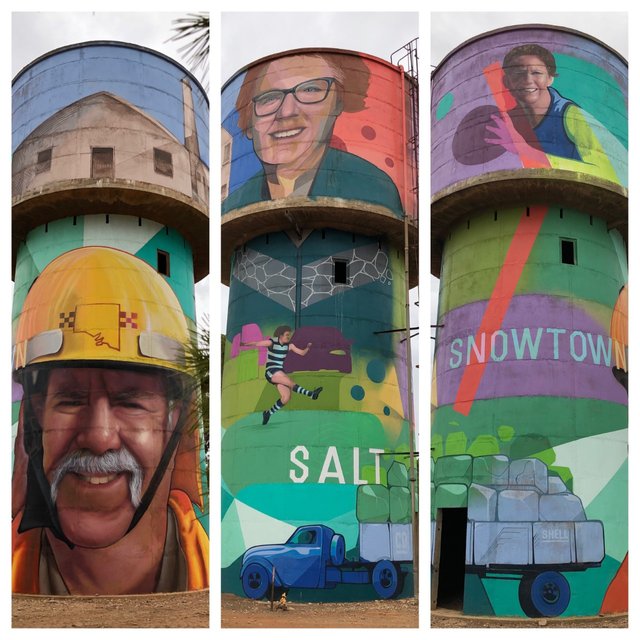 Hope you enjoyed the art - I'm afraid again I cannot name the artist, but the best way to celebrate their talent is to just show it around I reckon :) 
Have a great day and take care out there.