Dead Sea in Jordan : Our day out there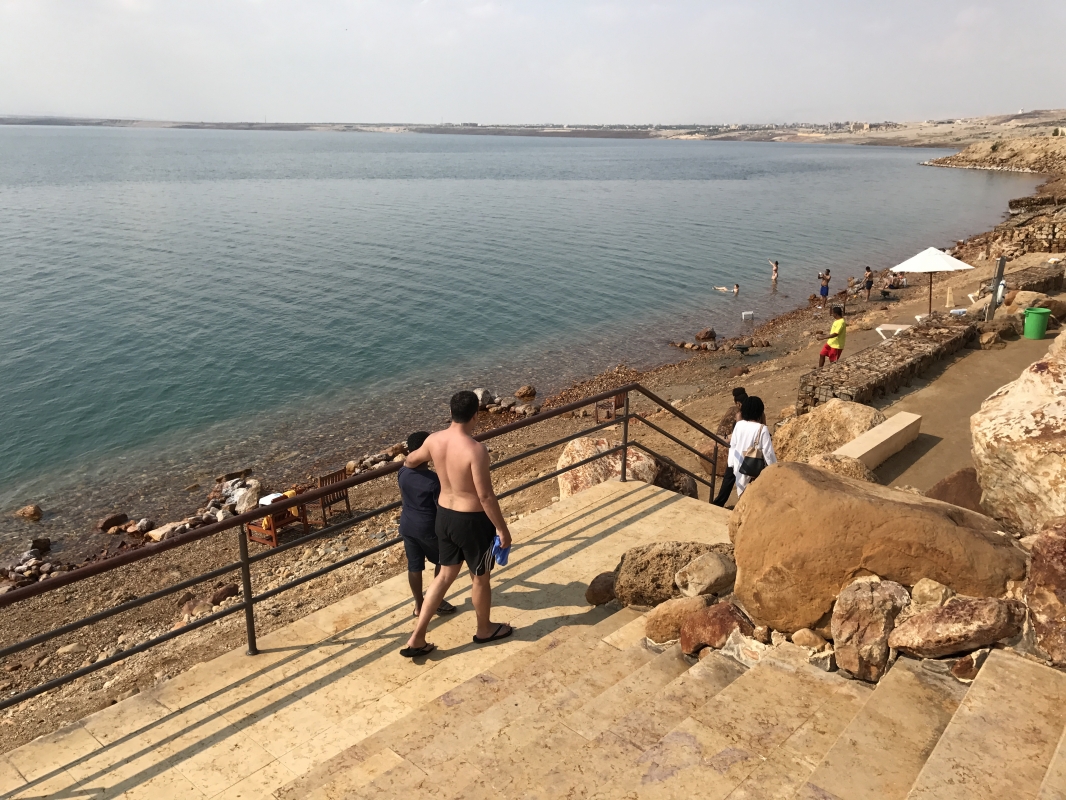 Another #walkwithme post, this time in the Middle East. My family and I visited Jordan for the first time together in April 2017. Though these photos were taken last year I really wanted to share them with you, because Jordan is such an amazing destination.
I want to talk about our day out at the Dead Sea in this post. It was so awesome. The Dead Sea is a salt lake bordered by Jordan to the east, Israel and Palestine to the west. Its surface and shores are 401 metres below sea level.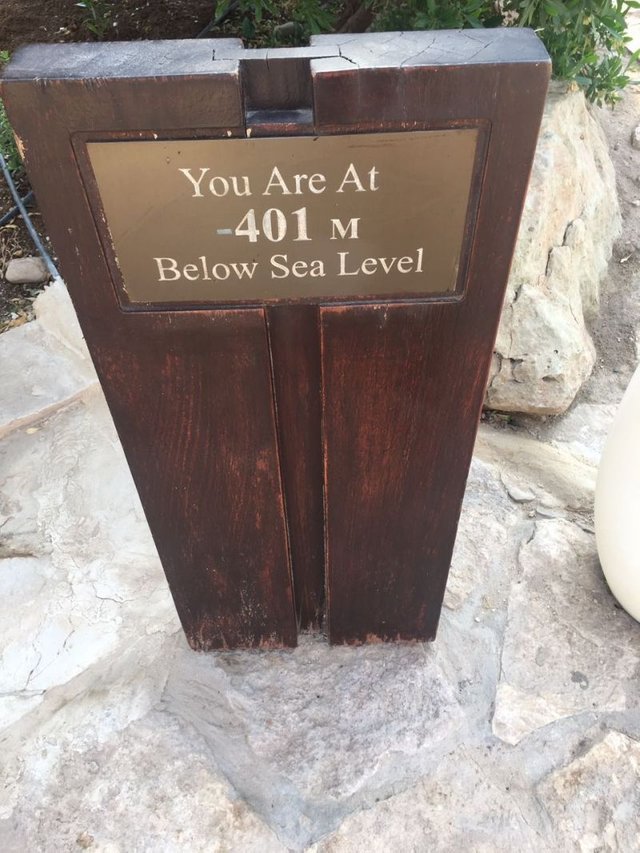 The Dead Sea is so salty you can easily float in the water.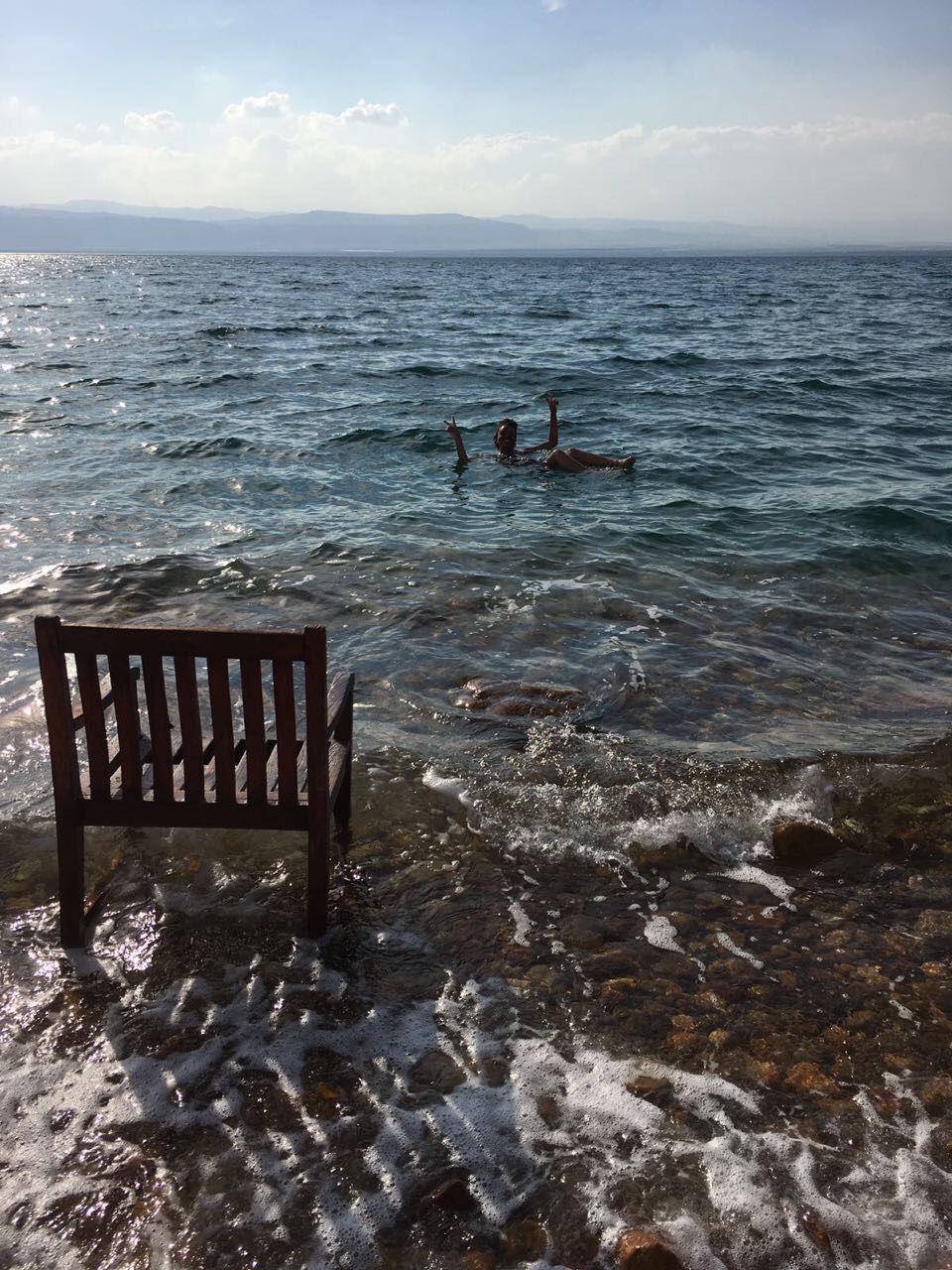 You can access it for free from outside many hotels, or you may use the public entries.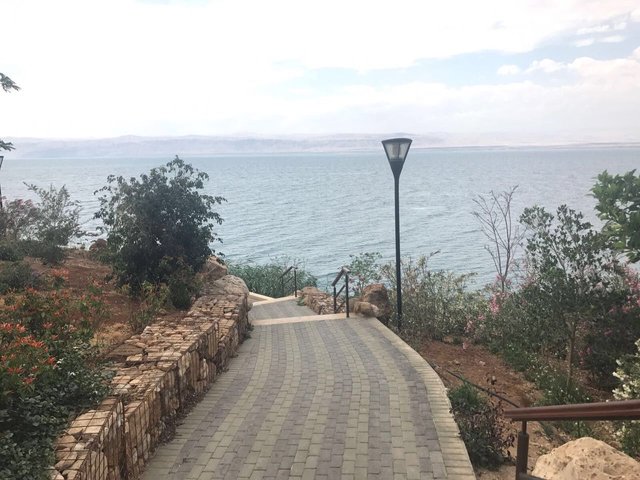 But if you decide to access the sea via hotels, they charge you a fee, which you can use for a spa treatment and meals. The hotel we chose to access the dead sea was the Marriot Resort.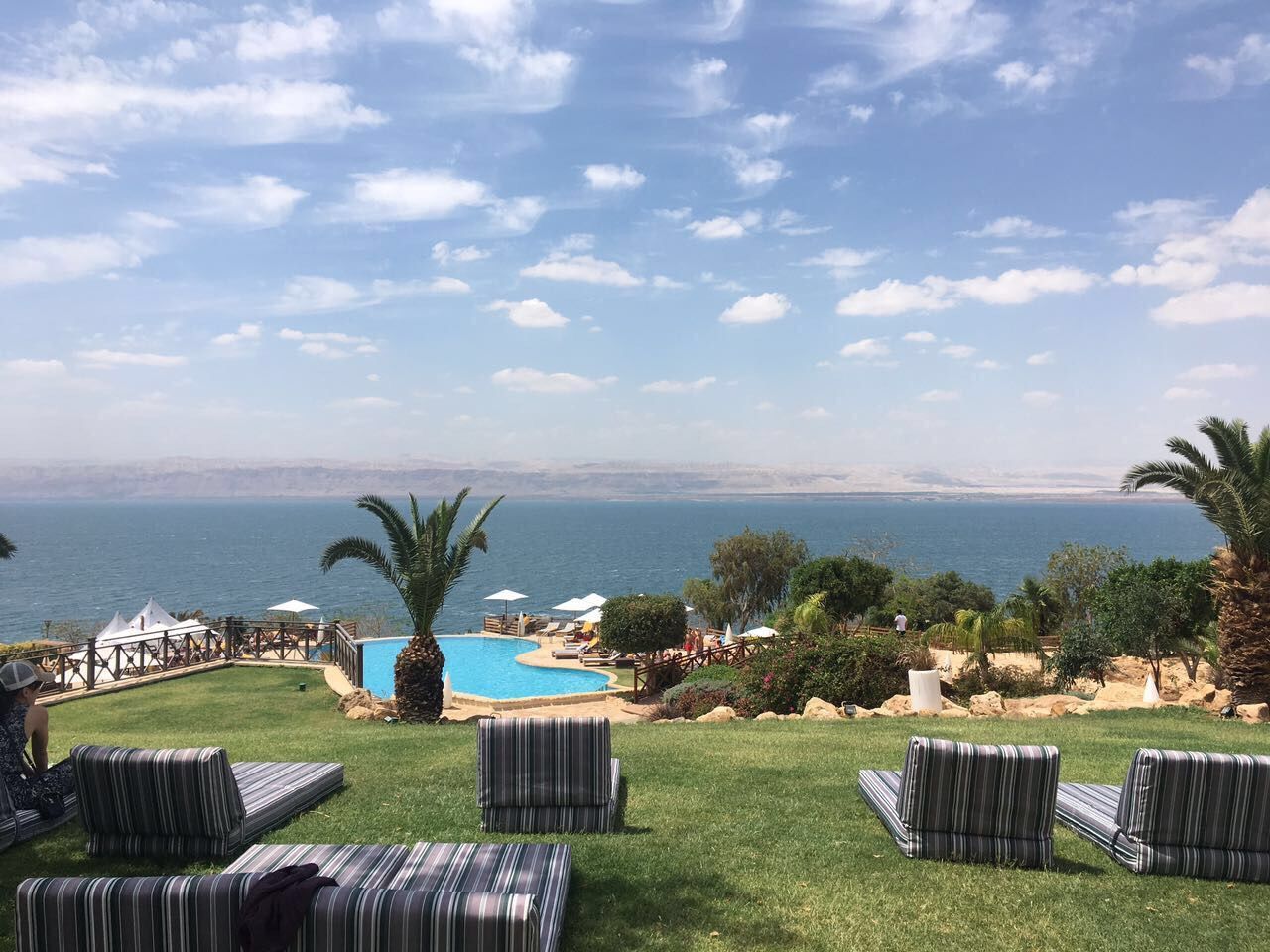 What a great day out ! We could see Palestine just in front of us. Below is my husy pointing towards it to the boys. My husband and his family are from Palestine actually but they all live in Jordan now. For me and my children, it was our first time in the middle east.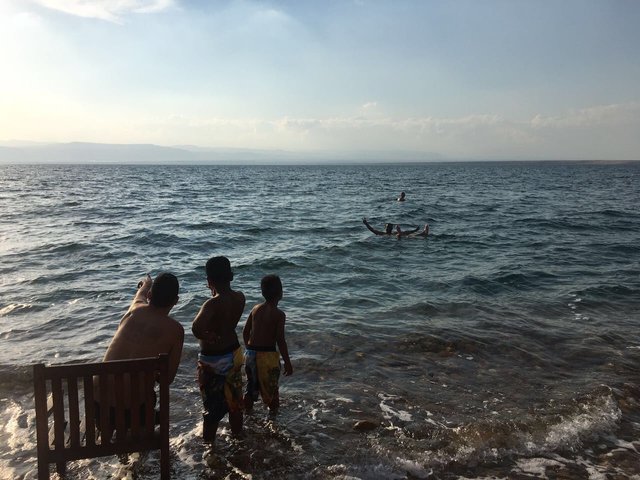 I enjoyed the mud bath there (me below with my brother in law). It is said that the mud and the salt, from the lowest place on earth, is very good for the skin and body.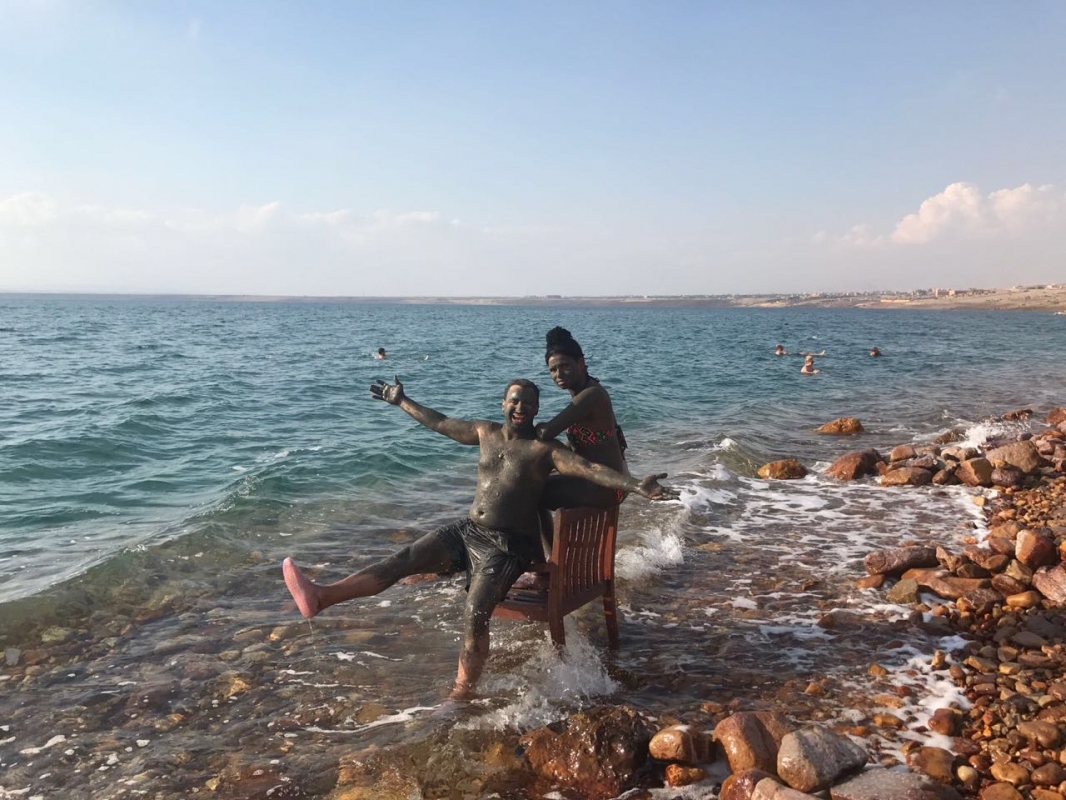 We ended the day on a beautiful Dead Sea Sunset :)