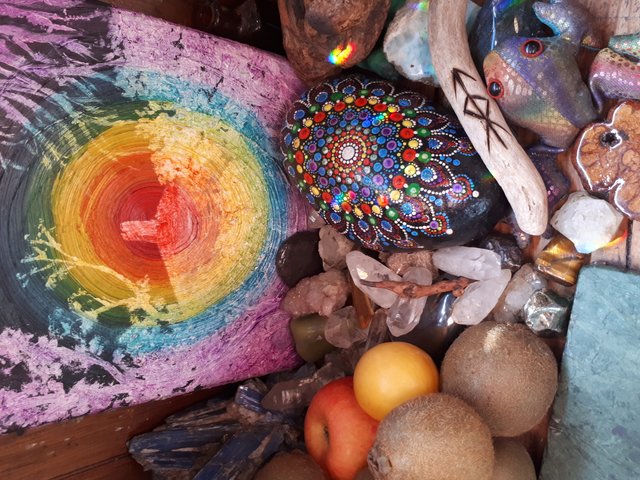 Hi folk's its been a while i know.........
The pain in my lower back and sciatica was really bad last week, then yesterday i unconsciously (as u do) sneezed, suddenly!! a shock of massive amounts like 10,000 volts shot into my lower spine i literally threw myself on the floor to unlock it out of spasm..........
while i was down there (it was a while) i contemplated calling an ambulance, but then after thought, i came to the conclusion it was probabbly pointless, i eventually managed to get comfortable on the floor and let go of the spasm and slowly got back up.
I did manage to get to the doctors last week before it was this bad and was prescribed an arsenal of drugs that if taken would make my stomach ill, i would be a jelly blaumaunge after so i refuse to take them.
This story might shock some that dont know me well, but this has been pretty normal for me for so mamy years especially when the damp weather or stress gets into my back (born with spinabifida n got spondilosis now).
I did sleep well last night i decided to take 10mg of diazepam and thats rare for me (if anyone has any spare, pm or contact me plz 😊)
It's a new day....... backs still totalled!!
just about sitting and comfy in my truck that syncronistical or not! is also pretty broken....
We could do with some healing or a magic carpet/teleportation devise!!......
plus side is im in a nice spot in nature and i havn't lost my humour.. yet......
but im pretty done for now....