Hello everyone,
Today I bring you my first contribution to @lyndsaybowes' Walk with Me series. Thanks @davedickeyyall for reminding me of this great tag :)
---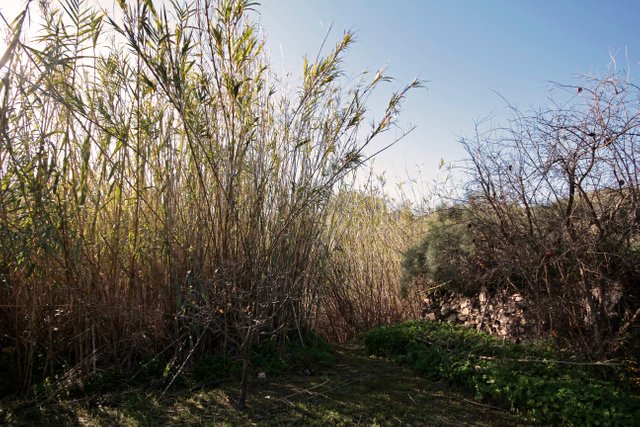 ---
I had the pleasure of visiting some friends in Andalucia earlier this week. After a delicious lunch together we enjoyed a lovely walk in the sunny soft rolling hills nearby.
---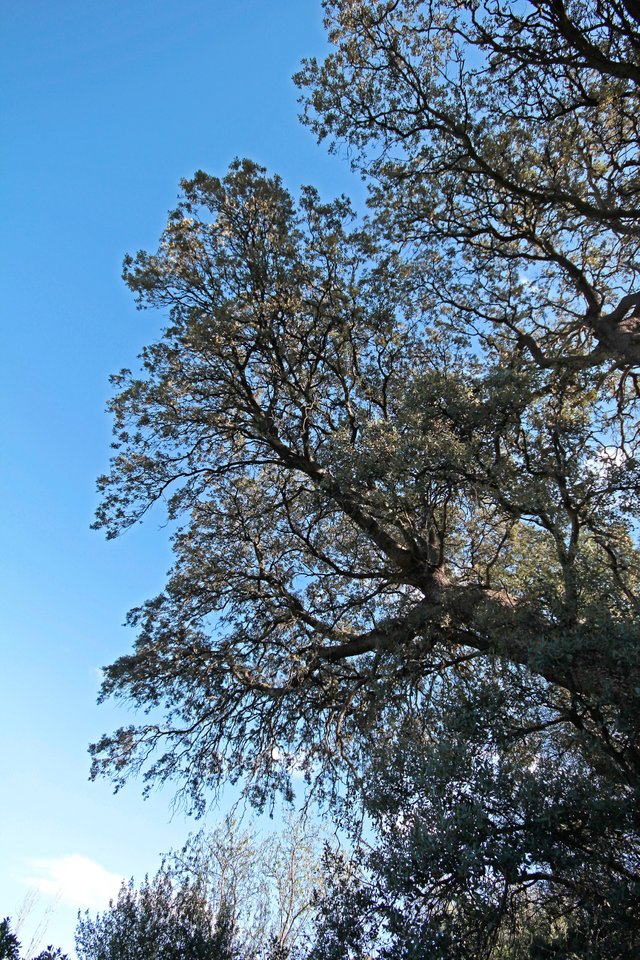 ---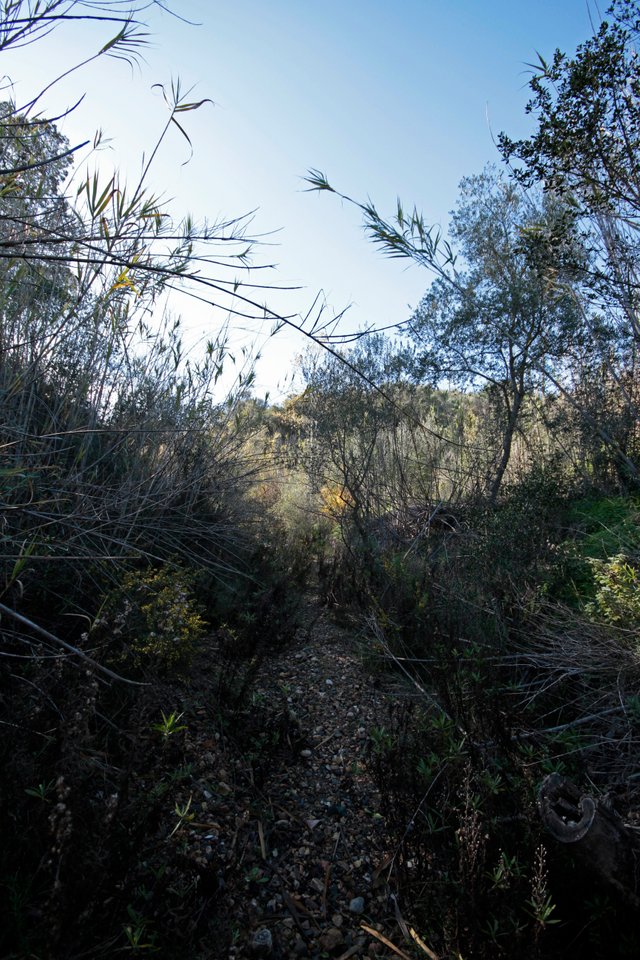 ---
We started off walking through areas filled with really tall cañas and passed this beautiful tree.
---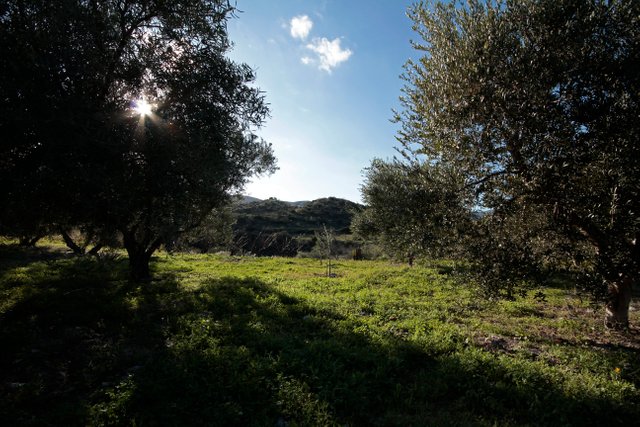 ---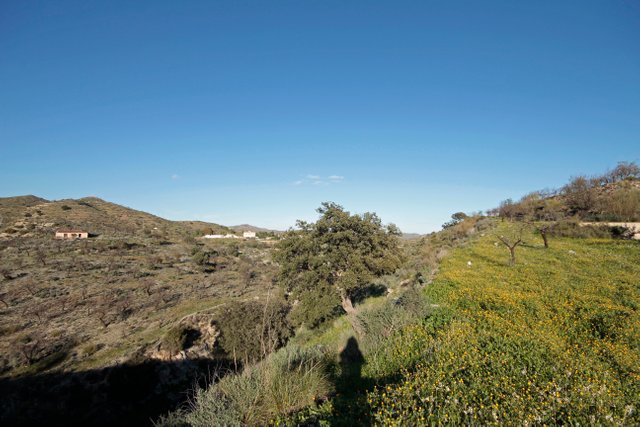 ---
There were a few homes and buildings dotted around but very quiet overall. We only saw one car the whole walk. My type of place!
Walking along we came toward a bridge and me being me, I had to take a detour to photograph it. It was a pretty treacherous climb down to the bottom but I wanted to get some nice photos. I had an even dodgier time climbing back up but both me and my camera emerged unscathed. Worth it!
---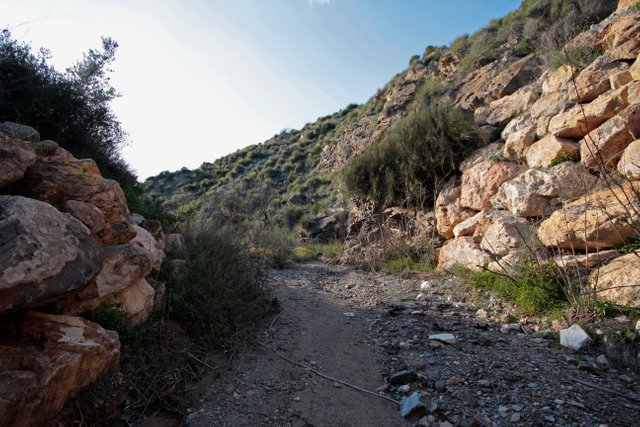 ---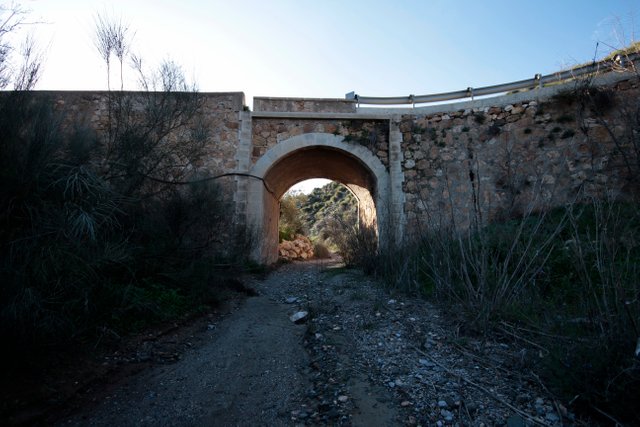 ---
I was so immersed in the landscape that I kept falling behind taking photos, thankfully my friends were understanding and patient with me!
---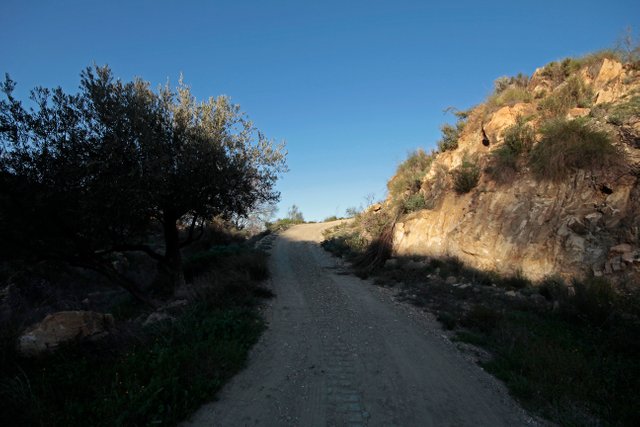 ---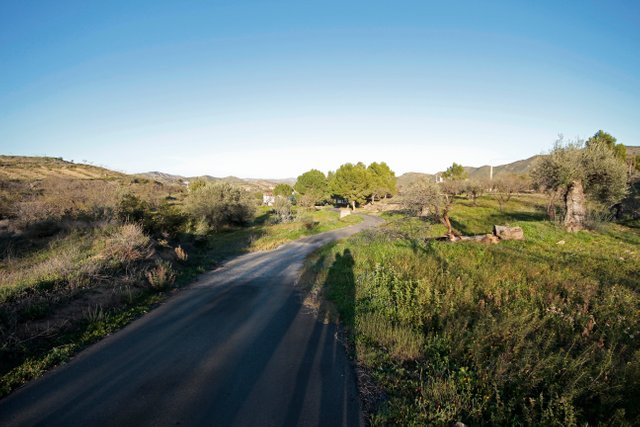 ---
It was really green and lush with lots of wild plants growing, lavender and St. John's wort to name a couple. I don't get the latter growing at all in my area so it was neat to see. To my surprise there were a few almond trees blossoming too, it's pretty early for them but who's complaining? Not me!
---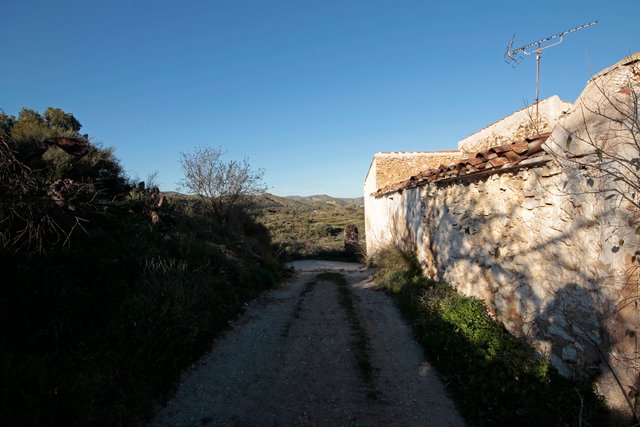 ---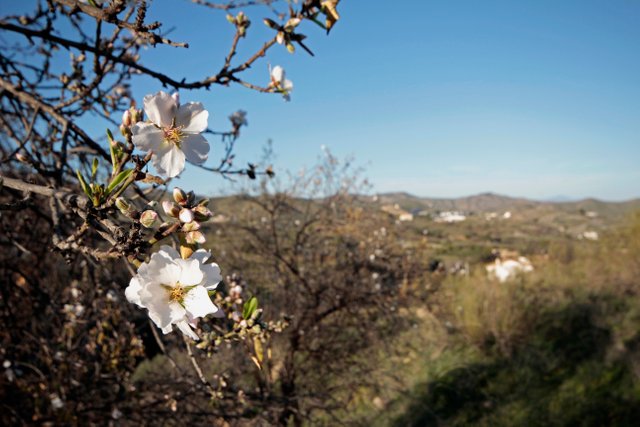 ---
All in all it was a beautifully picturesque place, the sun was beaming and the fields were full of wild yellow flowers. I could get lost there, I'll definitely be back again soon for more walks to take lots more photos!
I hope you enjoyed my #walkwithme, don't forget to take your camera with you on your next walk and add to this lovely tag!
Gardeningchef