This post is dedicated to the "Walk with Me" Series that @lyndsaybowes has got going here on STEEMIT. Today was a little warmer, but grey ish out, but felt like going for a long walk since I couldn't get out yesterday to Ice Fish, because of the rain, so I went walking in the country, then for a small drive, with my dog.
Here is my favorite picture taken this morning. It is -22 C with the wind chill and all the tree's look so beautiful with the frost all over them.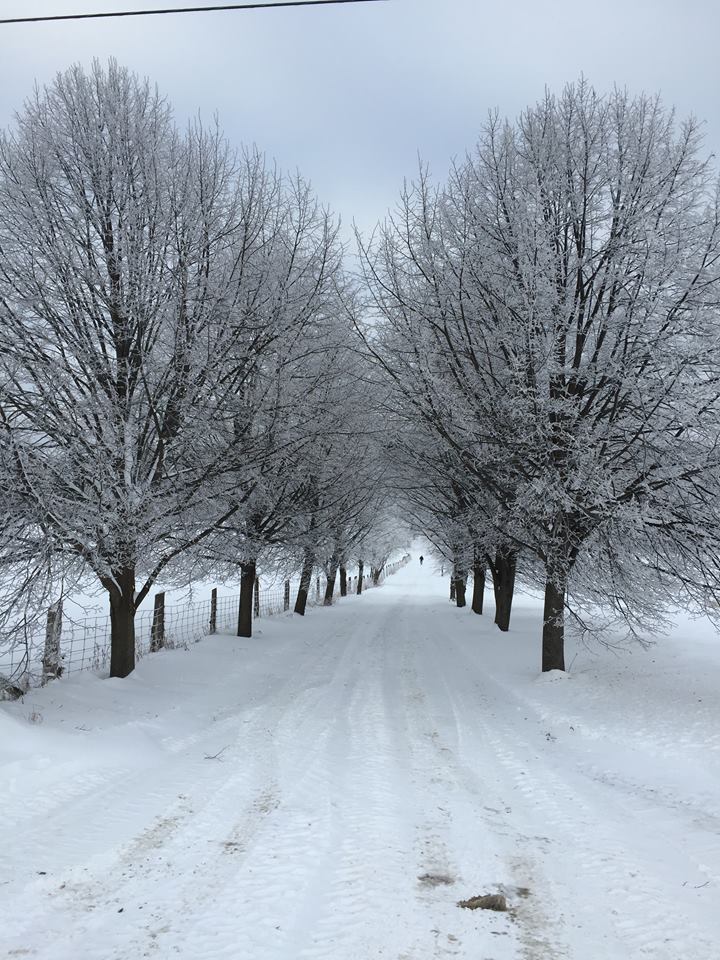 Here are some of the Farmer's Horses just down the road. They feel the cold.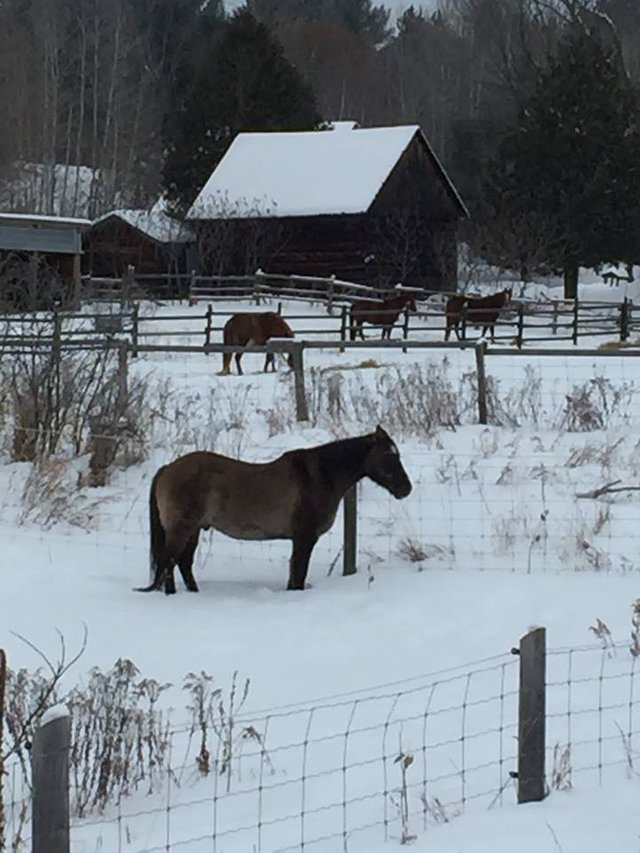 This little guy is staying close to the shelter to block the wind.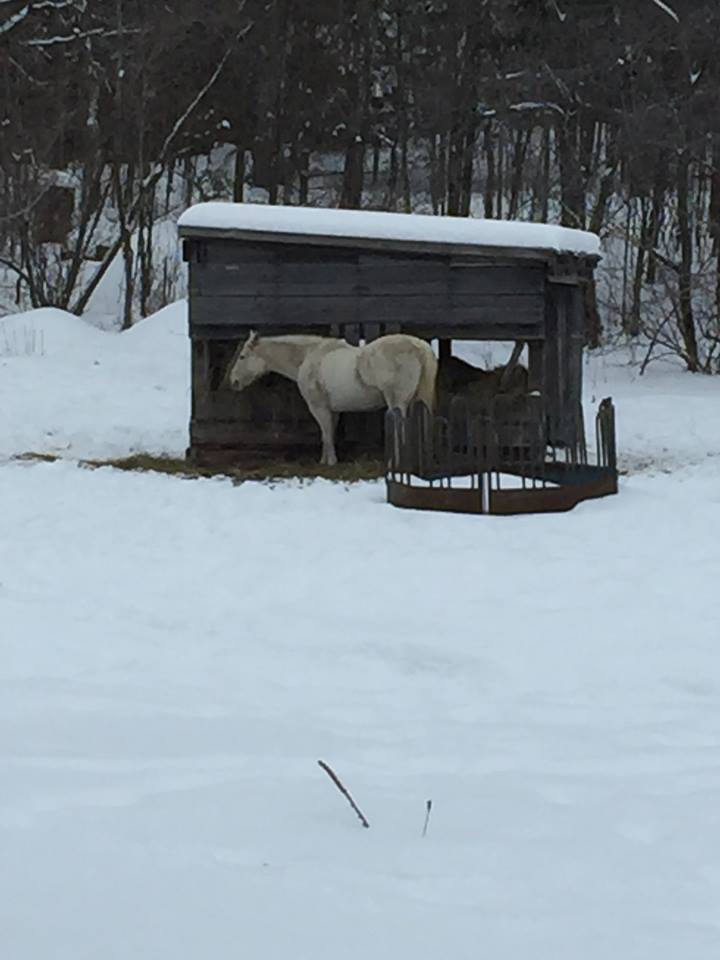 Another Farmer down the road has implemented a solar system to provide electricity to his home and his barns and his agriculture business. He grows hay for his animals, such as cows, and horses.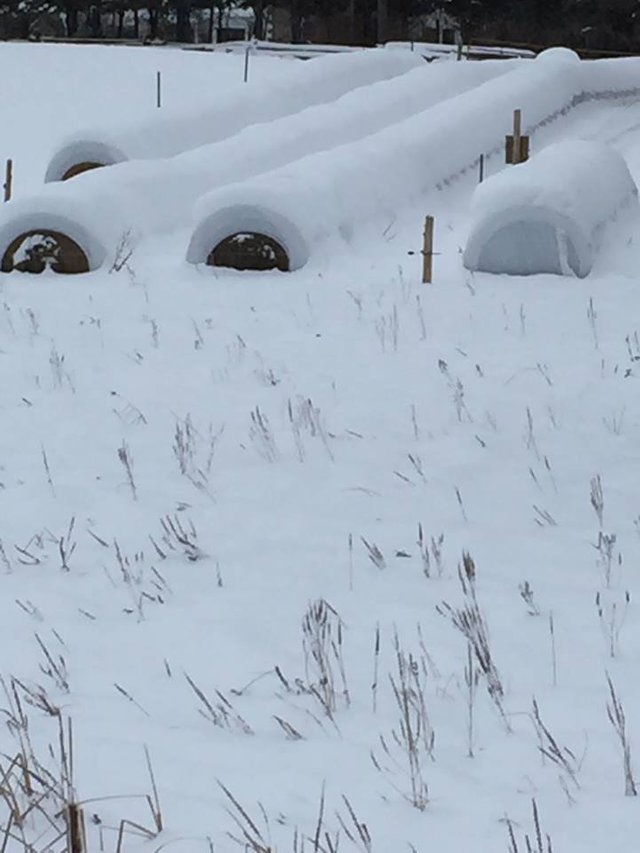 The Solar Panel set up in his hay field.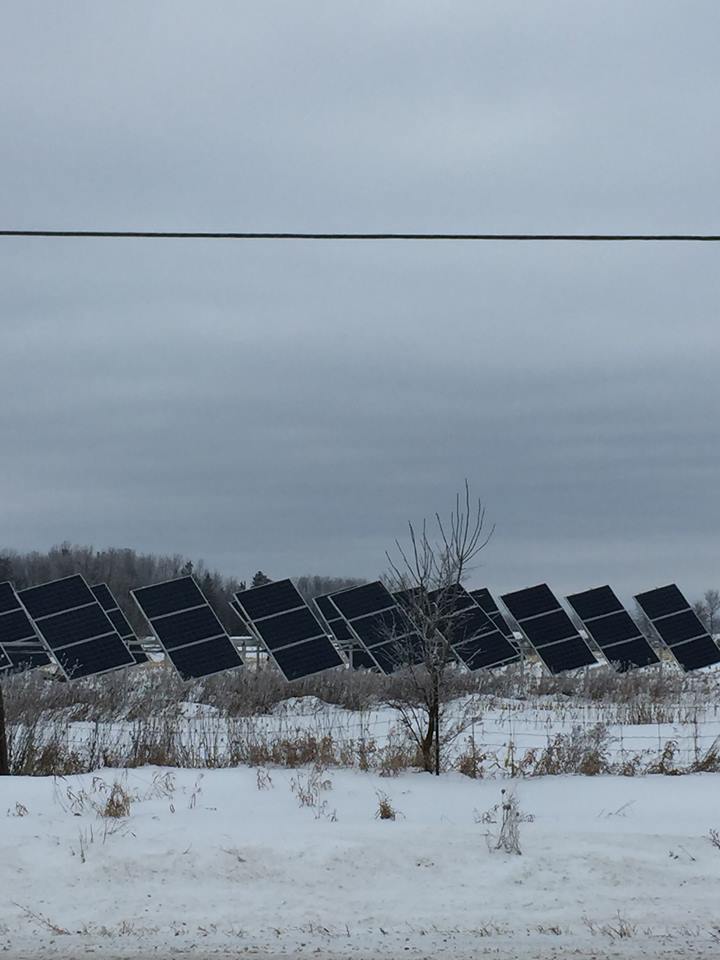 This is a forest that was planted 20 years ago by the Girl Guides and Beavers and Scouts, to help in the process of Reforestration in our community. Look at the perfect rows.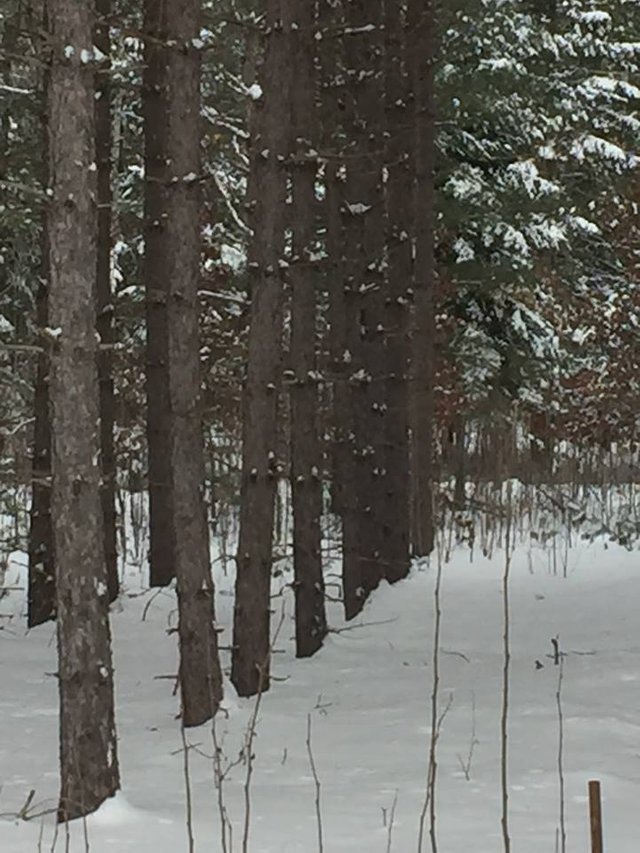 And last down to the creek, that leads to the larger Lake. It still has not frozen completely, even with the bone chilling -40 C temps we have endured recently.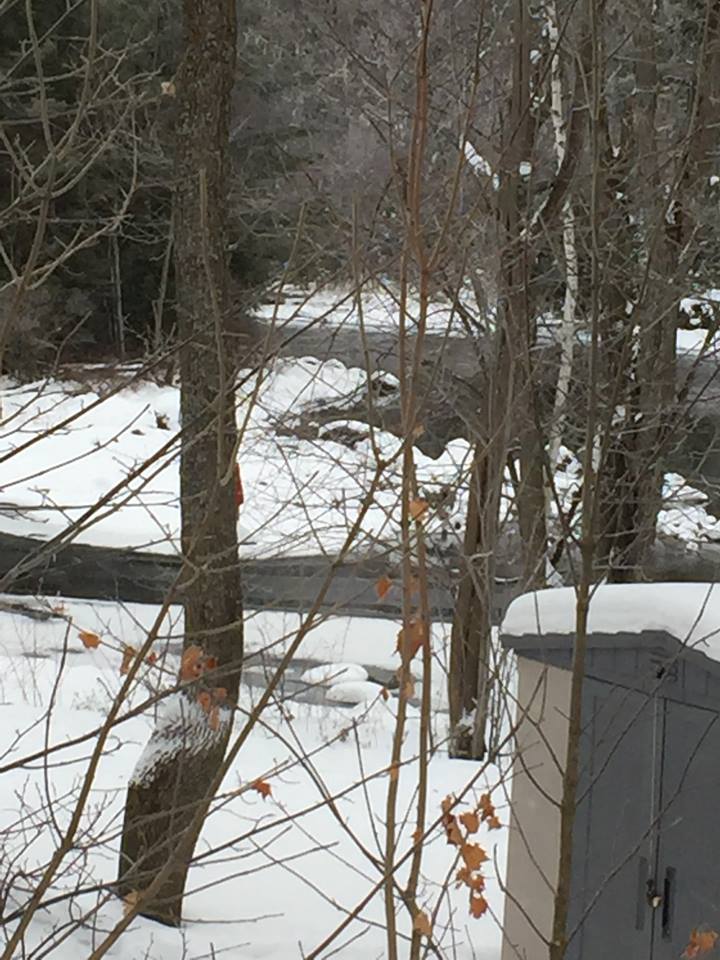 So that's how my morning went. This is my first attempt in this wonderful series "Walk With Me". I enjoyed this exercise.
Happy Walking Trails Folks
All Photo's are originals I have taken with my Iphone 6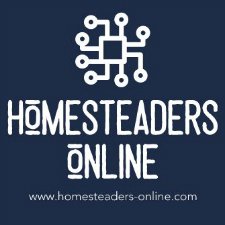 Join Link: https://discord.gg/VKCrWsS
Community Link: http://homesteaders-online.com


CLICK HERE TO JOIN THE STEEMIT BLOGGERS ON DISCORD
Animated Banner Created By @zord189