Bad Ragaz and its hot spring
Bad Ragaz is one of my favorite places in Switzerland. It's a cute little village with amazing views, and it's also an exclusive place which is visited by the richest people from many countries - not that I consider myself to be one of them 😊
You might wonder why such people would come to a small village in Switzerland. The reason is a clinic that is based there. You can get plastic surgery or restoration surgery here but this clinic provides other services too. There are also a couple of luxurious hotels here which are always booked out. I've checked the price once and it was USD 800 per night.
I come here because of its surroundings and Taminaschlucht (Tamina gorge) and this is where I will take you today.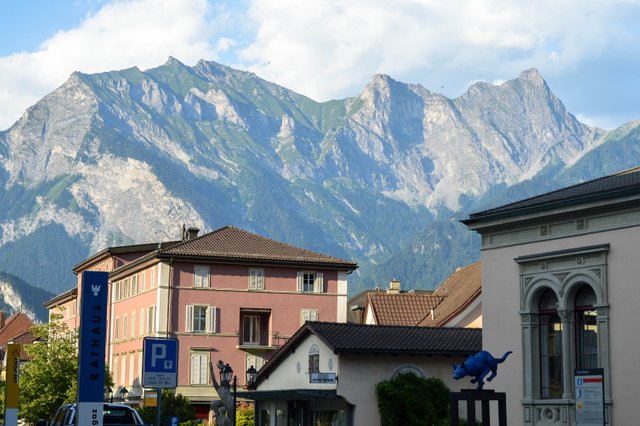 But first, let's enjoy the art that is placed around the village.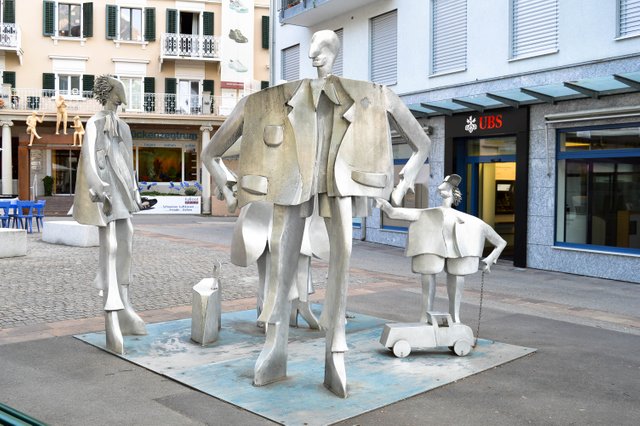 This creature is kind of cute but I have no idea what it is...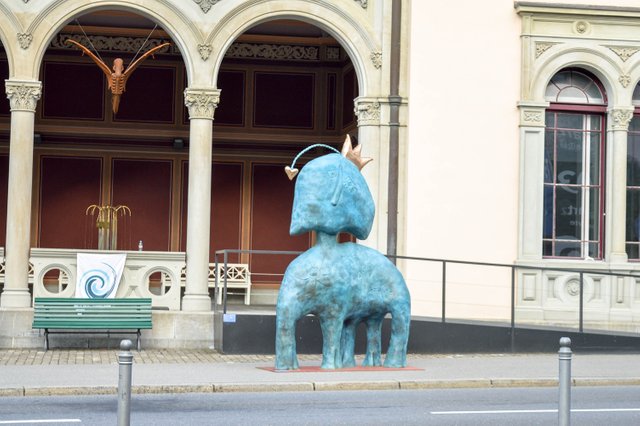 Peacefully waiting for its owner...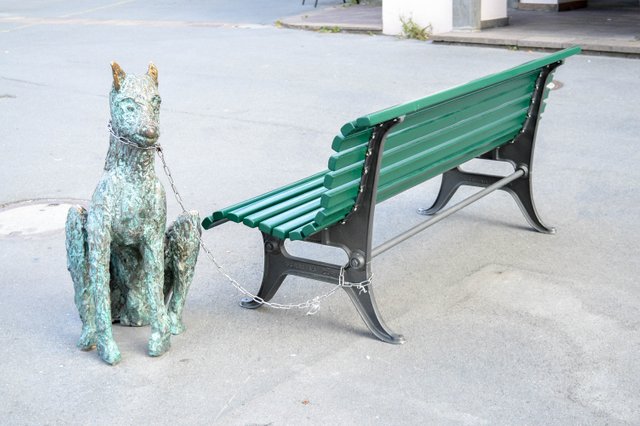 Shall we sit down and get something to drink?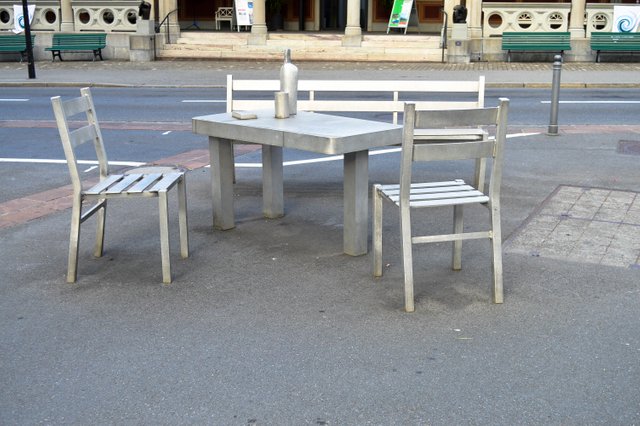 I wonder what he reads in that newspaper and that lady might be a soldier - judging from her posture...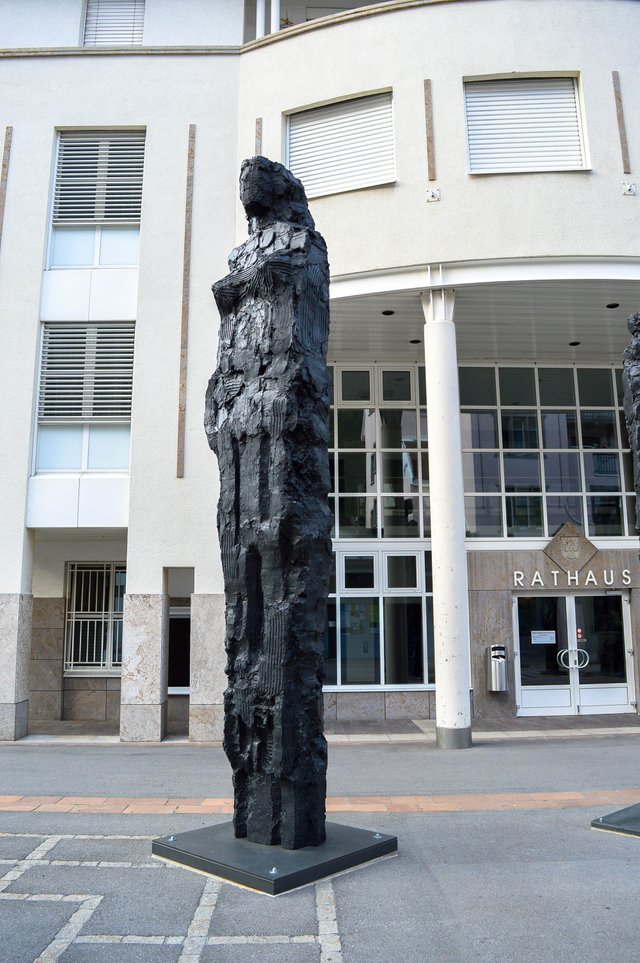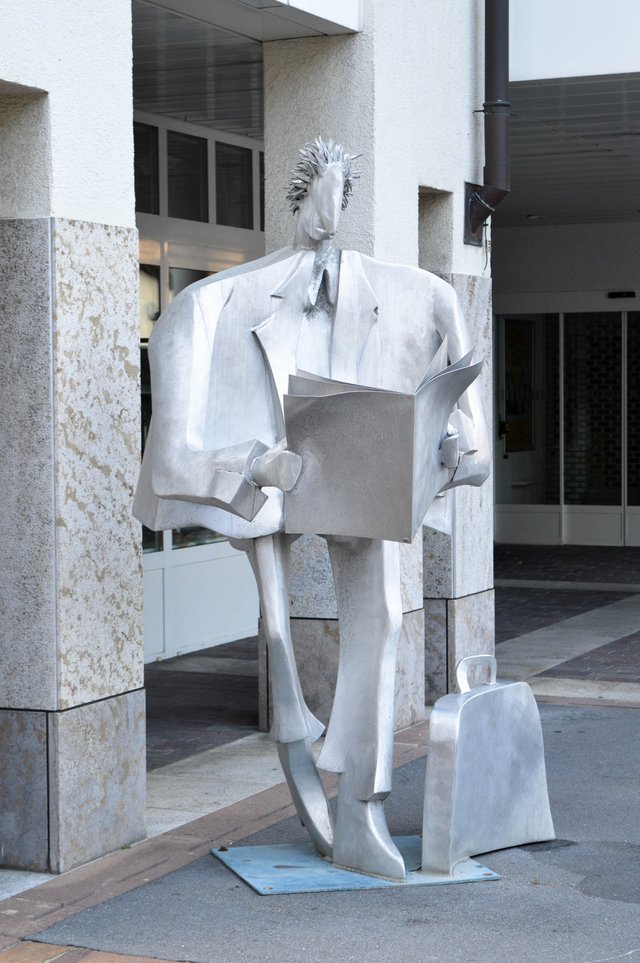 Let's go to the Taminaschlucht now!
The trail is 4 km long and it's quite easy. If you don't like walking you can take a shuttle bus too. It's not that expensive and much faster than walking. However I would probably be too scared as the road is too narrow and too close to the cliff.
Furthermore, it's a very nice walk in the mountains, you do something for your health and you can also have a picnic on the way, so it's a no brainer.
The walk starts with a small waterfall...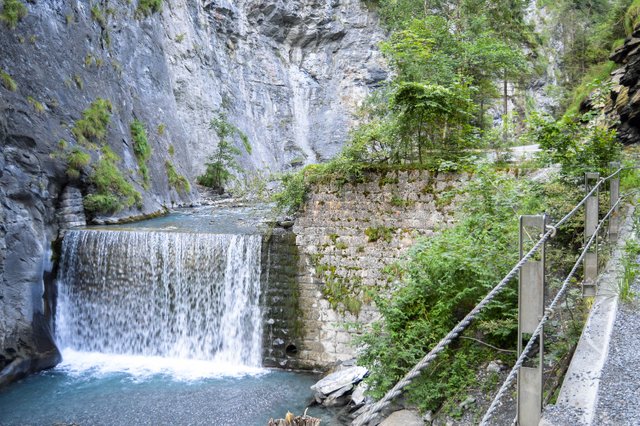 And the path leads us along the creek...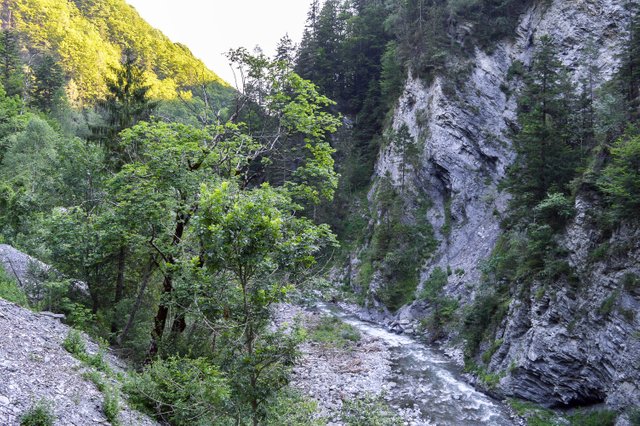 We usually go along the road as it's the shortest way but you can also go directly to the forest and visit some view points on the way.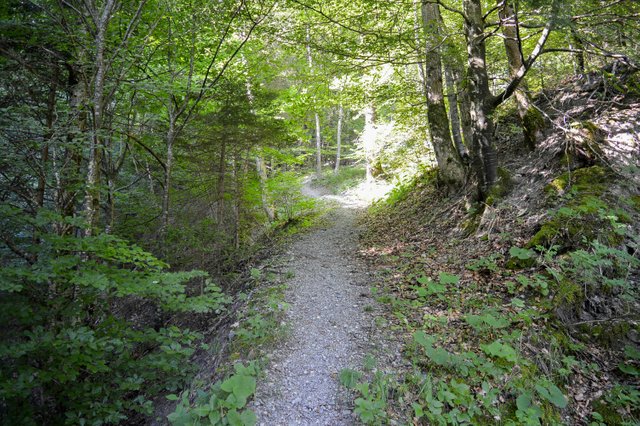 The path is very well maintained and there are several bridges to get to the other side of the creek. There are many hiking trails that you can try out.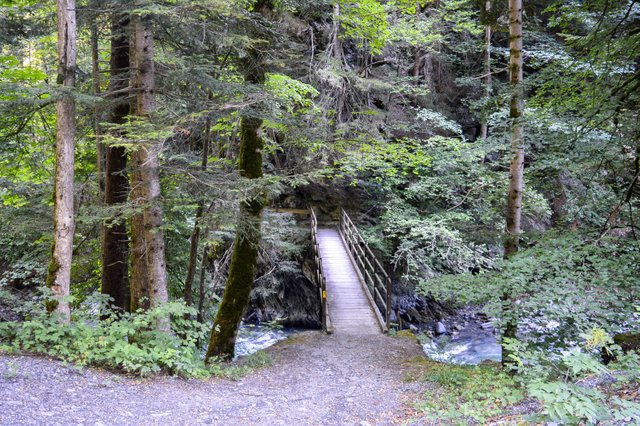 The water is getting wilder which means that we are getting closer to the gorge...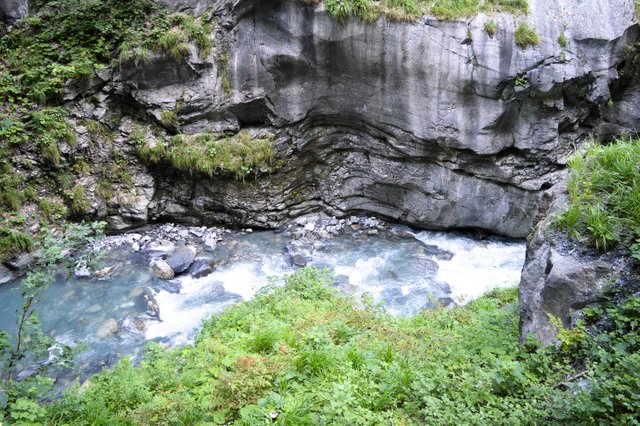 And here we are!
Taminaschlucht is a place of a hot spring. The water temperature is 36.5 degrees Celsius and it was discovered by hunters in 1240. The water has a healing effect and it is brought to Bad Ragaz using huge pipes that were installed in 1840.
You can drink water from this hot spring from taps around Bad Ragaz. It's warm but still refreshing. It is used in various procedures in local spas.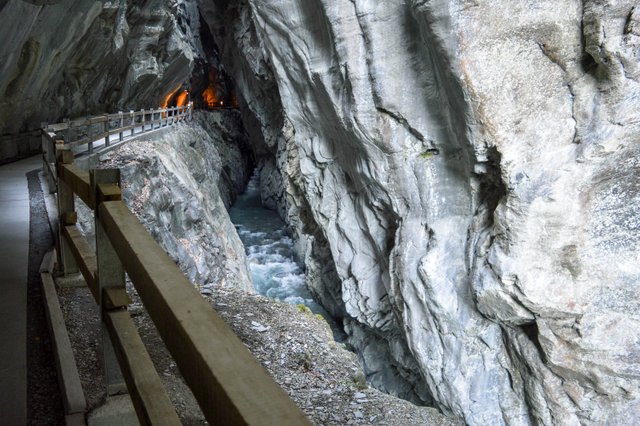 The path leads 450 metres into the crag to the grotto where the hot spring water gushes from the rock.
It's dark here and your eyes will need to get used to the conditions. It feels humid and warm which is not very pleasant if you don't feel comfortable in close, small places.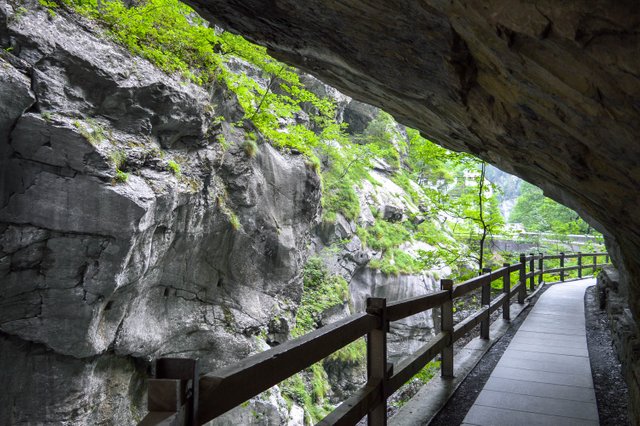 The creek is strong and so loud that it makes you feel like you were somewhere close to a big waterfall.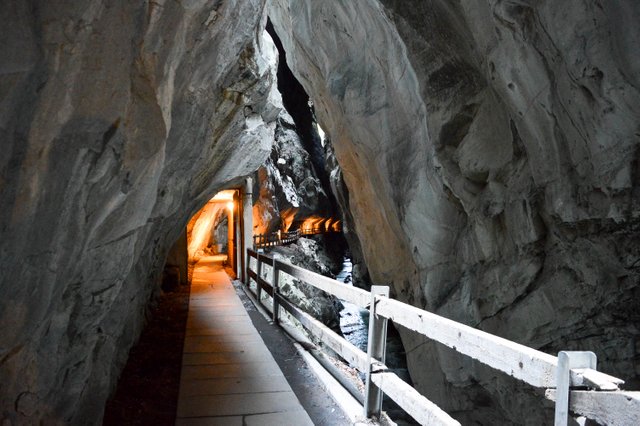 Look at how clean it is. I couldn't take a photo of the hot spring as it was all steamy and not suited for cameras. It feels like you were taking a hot shower.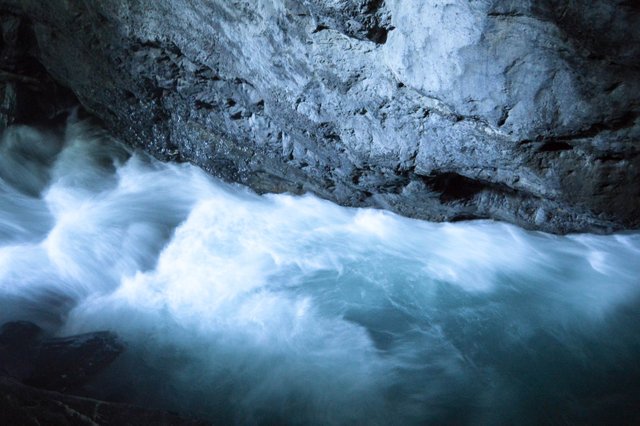 It's a great place and I would recommend you to visit it when you get a chance. And if you have a lot of money you can enjoy some procedures in luxury spas too 😊
Thank you for visiting!
Cheers!
Martina