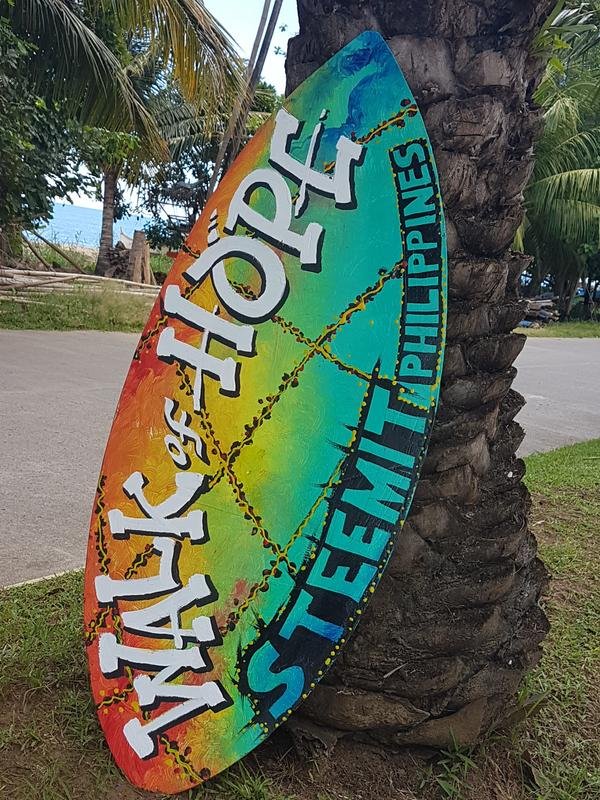 All set for all these competitions tomorrow in Bayawan
All of today was spent coating all the skimboards headed by @flabbergast-art and Tatay Dagsa. Helped by a few kids from around the area who will also be competing with Skimboarding. By the look of things, some of them have already chosen which boards will they be using.
Very well if that's how it works!
The preparation

Last thursday, plywoods were brought and cut-off shaped as skimboards to be prepared. As they're flat, they needed to be bent at the front for easily navigation. To do this, large stones were put at the tips to help bend the front part of the wood.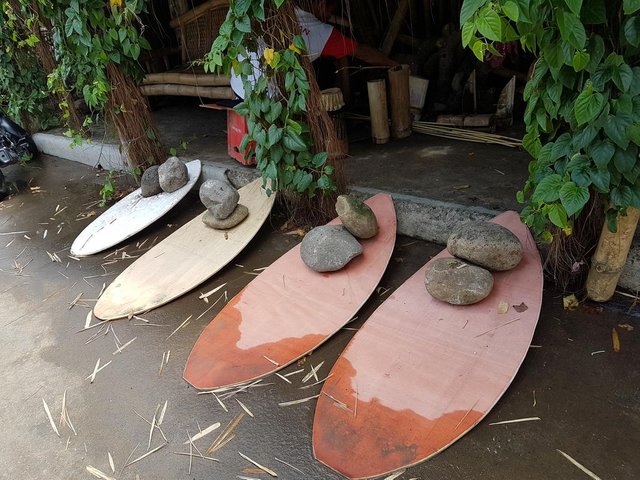 Ideally, these stones need to be left for at least 48 hours, but this depend on the thinness or thickness of the wood. The thinner they are, the shorter the time to bend them.
These boards this morning were coated, ready for the painting competition tomorrow.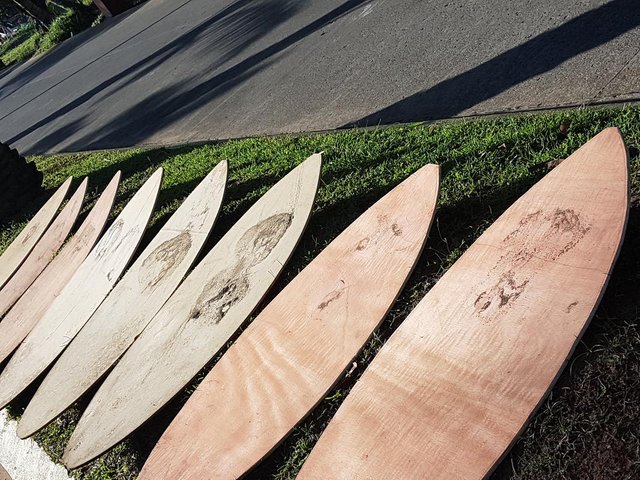 The boards were rained on these past 2 nights so they needed to be dried properly and were under the sun for some time this morning.
With so much space on the island in the boulevard, what's a better place to put them? Plus its' accessibility to Tatay Dagsa's cafe.
Walk of Hope's banner

Knowing Marlon aka @flabbergast-art, tomorrow's banner of the project nor Steemit Philippines is non-existent. His solution?
Paint a skimboard!

Till now, uploading in dtube is like a camel passing through a needle's hole. So i hope these images will do?
The plan is to do the Painting contest from 9 to 12 noon, followed by Skimboarding inthe afternoon. Judges have been arranged, prizes are all ready. Registration will start at 8 in the morning.
There you go folks! Please follow us for more updates as we have incoming projects in the pipeline. There are things that are needed to be done in Bayawan City before the kick-off of @walkofhope's Music and Arts Tour.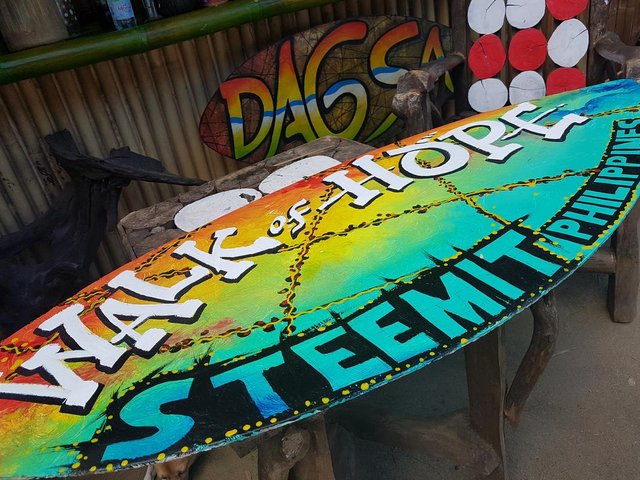 All artworks by @flabbergast-art, all images are mine, taken with my Samsung Galaxy S7.