Walk through the yurubi national park (Venezuela)
Hello steemians friends today I am trying to get out of the daily routine that is from my work to the house and from home to work I am normally a parent who is aware of everything that is missing in our house like food and other cassettes that have what to do.
Today I take the day off to go for a walk in one of the main parks that we have in our city such as the Yurubi National Park. This park is characterized by its beautiful flora and its famous freshwater river. The climate is very pleasant if you visit this Park falls in love.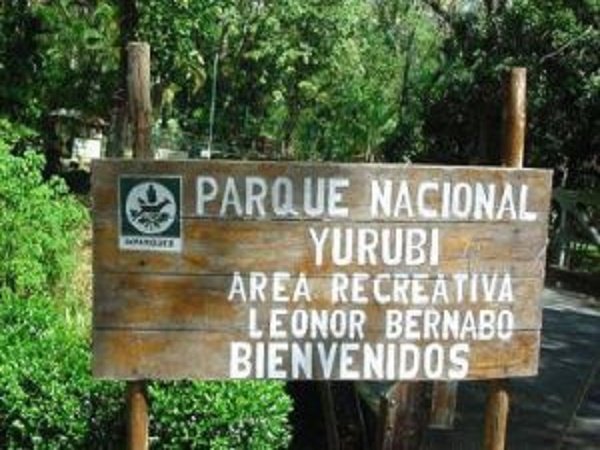 The Yurubí National Park is a refuge for a large fauna, where we can find from small mammals such as red-tailed matacán deer or locha to the monkey araguato, lapa and cachicamo; and among the felines, the cunaguaro.
Today my son was very happy when I told him I would take him to the park and the first thing he did when we arrived at the park was to take off his clothes and put on his fight suit to take a dip in the river, while my wife and I prepared the site camp While our son was bathing in the cold water of the river.
If you want to visit venezuela and enjoy this wonderful park you remembrance wear appropriate clothing that is comfortable and light, rubber shoes and of course a swimsuit and molt.
After advising you if you travel to this park, my wife and I decided to walk a little, leaving my sister-in-law to pay attention to our son and our belongings. My wife and I went out to walk around the famous waterfall that many take pictures and bathe there. . Here is a picture of the beautiful waterfall, maybe the picture does not look spectacular, but seeing it in person is beautiful.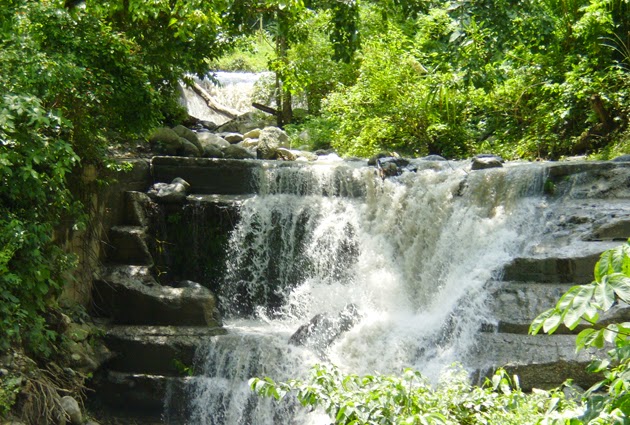 let's talk more about the yurubi park
The Yurubí National Park refuge of a large fauna, It is also an ideal place for bird watching, since in their spaces have been reported at least 68 species. From time to time it is possible to spot small groups of tapirs, which evokes that on one of them is mounted the mythical queen María Lionza.
Its vegetation is very diverse, there are palms, ferns, epiphytes, lauraceae, lecitidaceae and myrtaceae. The park has cloudy, deciduous and semi-deciduous forests. Thanks to this it works as a plant lung of San Felipe and the rest of the state.
I already speak enough of the park its fauna and virtues after visiting the waterfall my wife and I went to observe several types of flora of the park although many of the sivestre flowers found in this park I do not know its true name.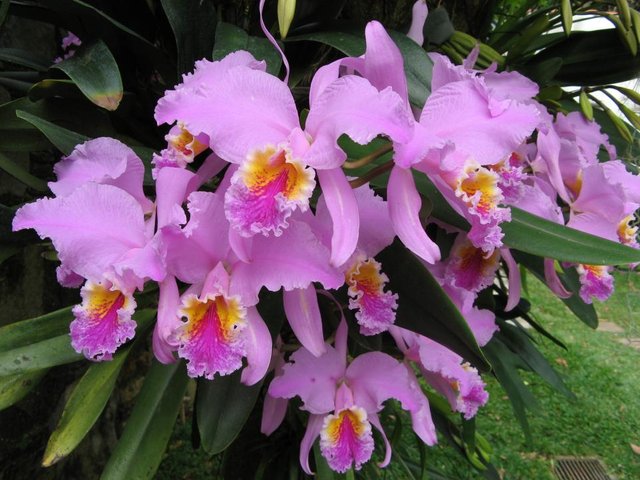 After observing for 1 hour several types of flowers, birds and other type of plant we went to our starting point where I did not expect a delicious sandwich prepared by my sister in law one thing that I liked about all this walk was to see the happy face of my son.
After eating the delicious sandwich, we decided to return home because it was too late. Because it will be when one is having a pleasant time the time passes very fast.?
This is all for today and I was speechless to describe what happened on the way home, I hope to see you in my next publication. I hope to read your comments. Do not forget to support me with your positive vote. Thank you for visiting me.
Excuse me if I have some spelling mistakes or my pronunciation of some words I am perfecting my English.