One of my favorite sushi places in Vancouver
Sushi Mura is located between downtown Vancouver and the YVR airport on a small plaza at the intersection of Oak St. and E. 49th Ave. It is always super busy and you may have difficulty finding a parking spot. The food is excellent and creative, while the service is fast and courteous. The prices are also reasonable.
However, in this digital age, Sushi Mura does not seem to have a website. And although it certainly doesn't interfere with their business, it just made sense to put this gem on Steem's social blockchain, so that we can share our experiences and photos here in the future.
Sushi Mura has many options and bento boxes, but it feels almost like a creative challange to chart your our course through the dinner starting off with some fresh Salmon Sashimi.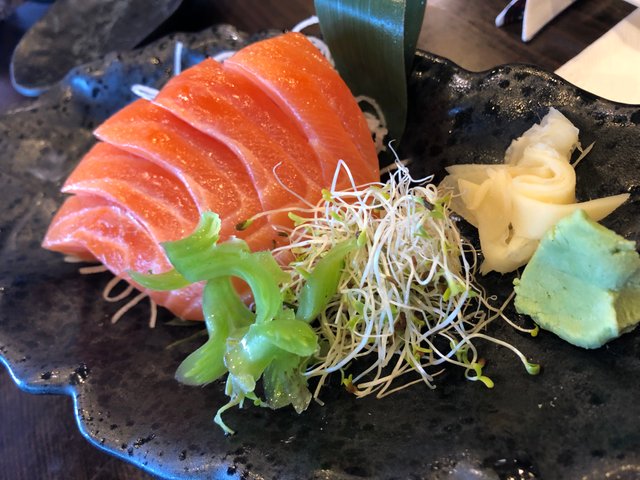 Salmon Sashimi (Sushi Mura)
Experimenting with some creative sushi rolls, such as the
Burning Cheese (spicy)
.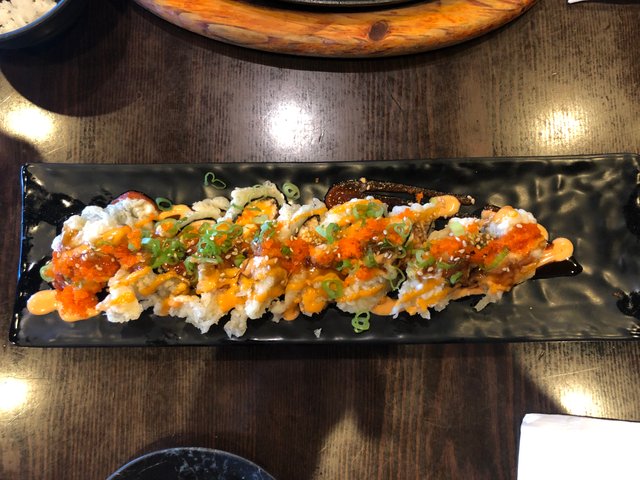 Burining Cheese (Sushi Mura)
It is famous for its combination of crispy, soft and warm textures. This one seems to be their home special and rather unique.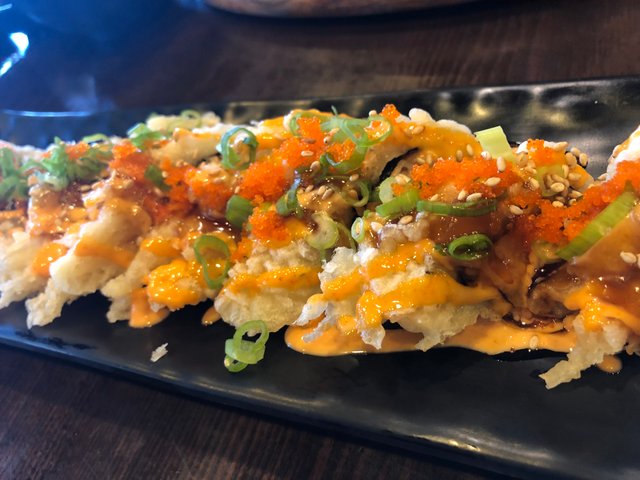 Burining cheese close up
Now moving into a more traditional dishes such as
Beef Teriyaki
. Served on a sizzling pan it creates a very special atmosphere at the table.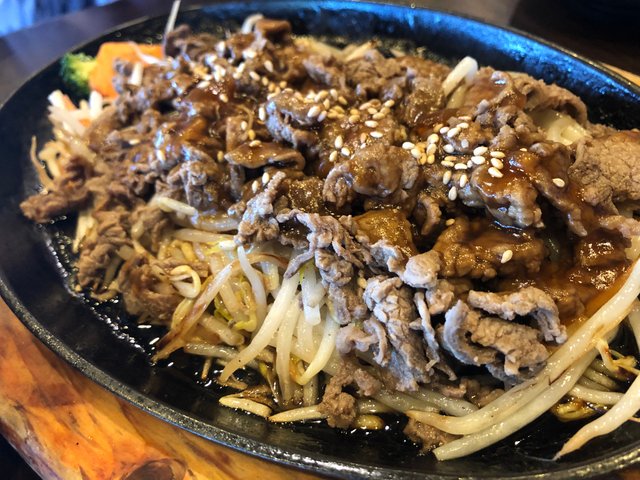 Beef Teriyaki (Sushi Mura)
And what kind of meal in a Japanese restaurant would be without some rice?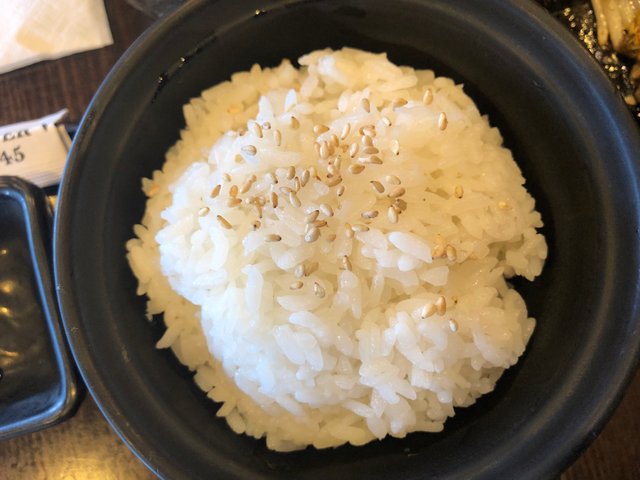 Bowl of rice
And enjoying all these goodies in a company of your best friends is priceless!
P.S.
Publishing this first review on the Waivio.com platform seems very special. It was in October last year that Waivio's whitepaper was published, describing the principles of creating public listings on Steem.
And now, a year later, that vision has become a reality. This simple review is the proof of that.
I invite you to publish your favorite restaurants and places on Steem as well!