Appy size Filo Prawns
Even the simpliest of the dishes such as Filo Prawns somehow looks classy at the Catch Kitchen Bar.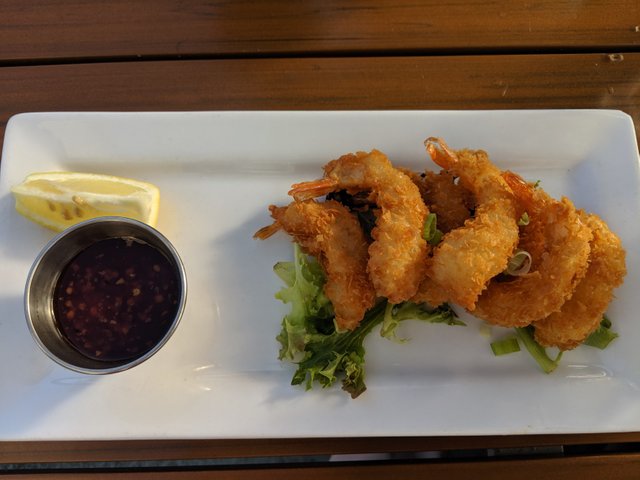 Filo Prawns appy
And it tasted good too. The crisp filo is light and shrimp were very hot when served - a perfect starter to a great party!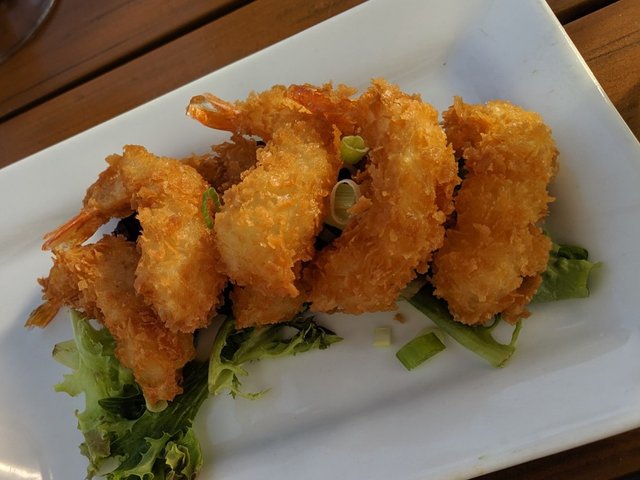 Served on a bed of greens
Patio at Catch Kitchen + Bar is a special place, especially when combined with a warm evening sun and a light breeze.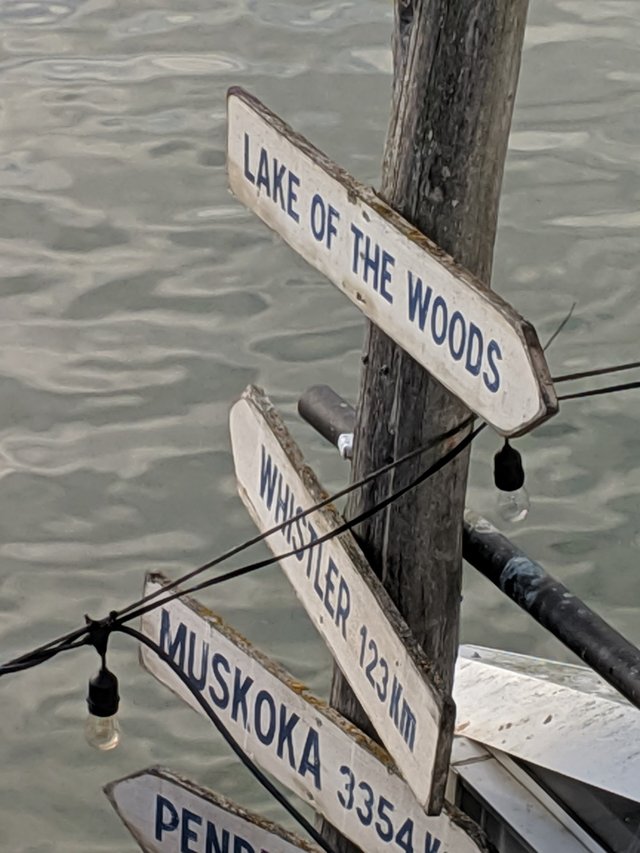 View of the Fraser, harbour and Steveston is amazing. I wish there were more days like this one.