Review: Harvest Salad at Cardero's
Many restaurants offer very limited selection of fresh salads, say, Ceasar and Garden.
Carderos Restaurant offers a number of creative options, including Harvest Salad (new item on their October menu).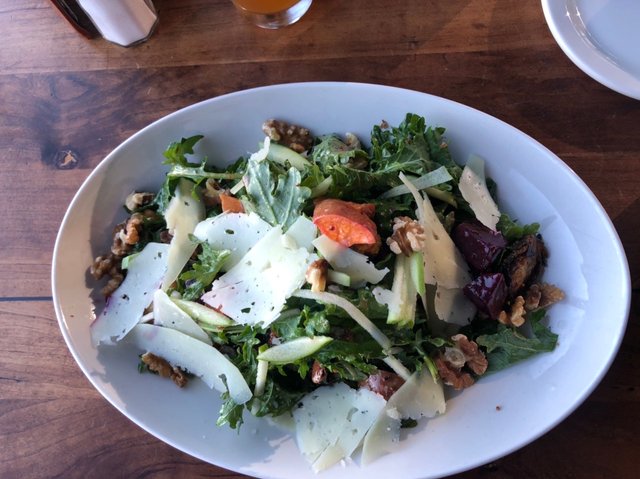 Harvest salad.
Very good combination of baby kale, root vegetables, apples, decorated with walnuts and shaved cheese.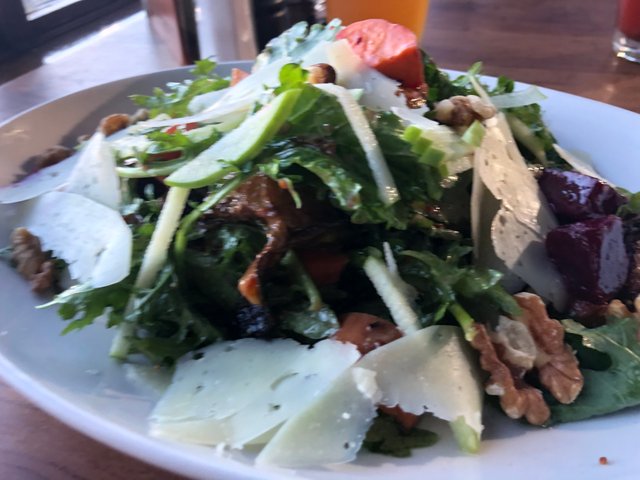 Great and friendly atmosphere at the restaurant, great ambience, nice view.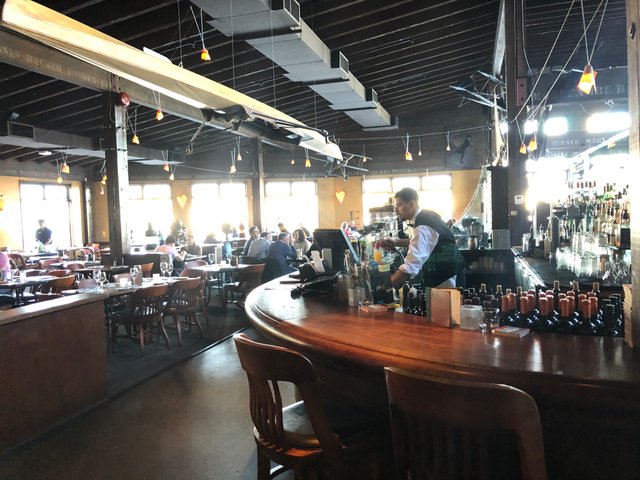 Cardero's Restaurant