Surfing yoga
Aloha Steemians!
First and foremost, thank you for visiting my page. Today I would like to share a splendid scenery as I was strolling along a beach park on most usual mornings. Although is has been unusually low tides, our surf-yoga enthusiast are out in arms.
With every breaths of beauty along the beach park, I can't help but to stop and stare at this picture perfect scenery...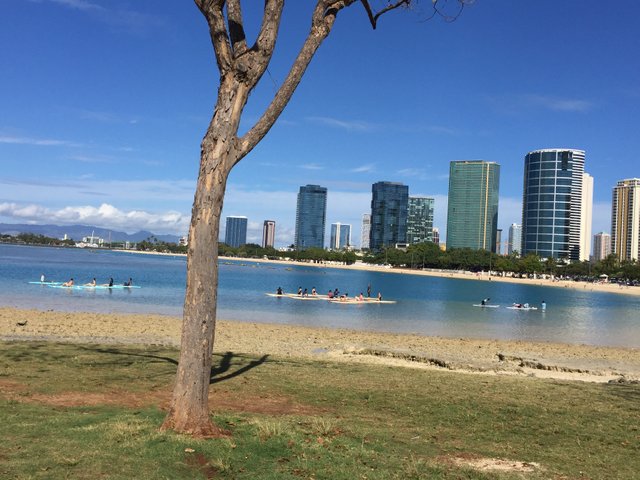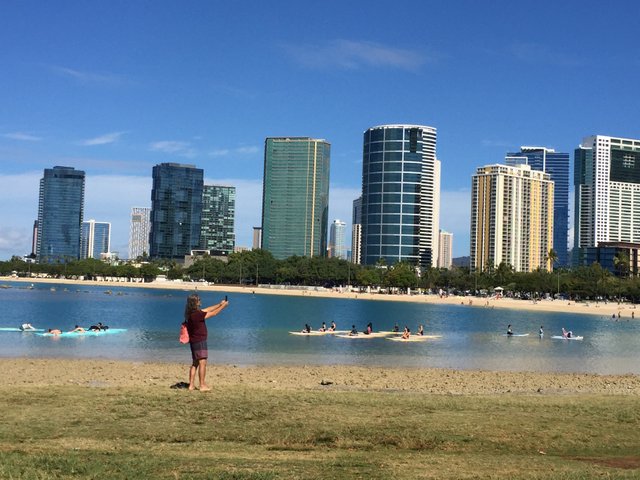 These two photos were unfiltered and one example of why I love living here in Honolulu, Hawaii. I hope you've enjoyed the scenery as much as I have. As usual, I would love to know what you think about it and if there are any questions regarding Honolulu, HI, that I can answer for you.
And until we meet again, have a wonderful day!
Aloha!