Hi,
First of all, I'm happy to be a new member of this magnificent community, and I hope my you find value in my posts.
Moving on to my first post, I will give my thought about the very popular new ICO, wagerr.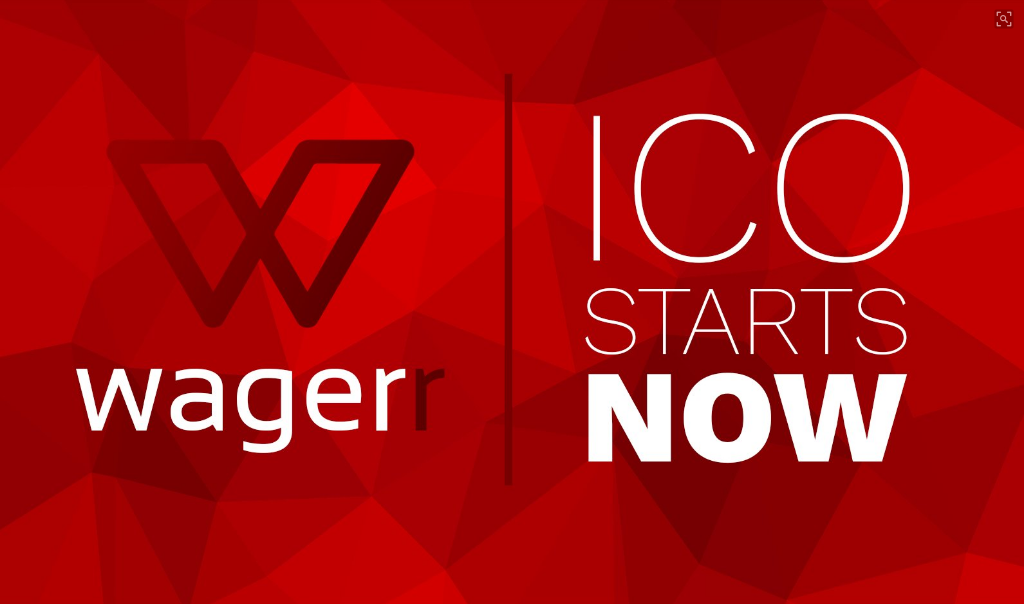 Although the wagerr project sounds interesting at first sight, and it's the first decentralized sports betting platform that seems to have clear goals, I have some doubts about this project being a success, besides the price of the token or the amount of money raised during the ICO.
As far as I'm concerned, the biggest value seems to be the oracle masternode, where anyone holding a certain amount of tokens will be able to act as the bookmaker and earn half of the fee that bettors pay (still not sure about the exact requirements for this oracle masternode).
I will try to focus in the main aim of this company, which is to compete against existing sportsbooks, and create an edge for players to move to this platform.
There are two types of bettors, which are mug players and professionals.
Those known as mug players will always need the following requirements for a new sportsbook:
User friendly, easy to use interface
Welcome bonuses. This is the typical catch that most bookies use (in many cases it means a cost for companies, due to bonus abusers).
PROPAGANDA, and by this I mean mainstream advertising, as all the scam, worldwide known bookmakers do, which makes mugs feel their money is safe playing with them (doesn't really matter if it really is safe, the perception is key here), and they are getting the best deal (usually they are getting the worst deal, but then again, they don't care). This will be expensive, and wagerr will have to compete against billion dollar companies.
Easy to deposit/withdraw money. Here I see the biggest problem, since mugs are not generally used to crypto, and are pretty skeptical (those who are even familiar to this industry). Even more with the volatility of the market.
Feeling of being "safe" using the company. This again is related to propaganda, and since cryptocurrencies are not known for good things among general public, I see a very difficult task here to convince people to "risk" their money and avoid current easy-to-use options.
The professionals will need the following things:
LOW JUICE (low fees), and therefore bigger payouts.
LIQUIDITY, which is 100% linked to low juice (see PINNACLE business model)
safe deposits and withdrawals
No limits/bans on winning accounts
As far as I'm concerned, the lowest fees are 2% on head to head betting and 4% on multi-user betting (this does not beat some of the current leading exchange bookmakers such as matchbook (1%), Smarkets (2%).
The fee for direct chain betting (I guess this is typical "bet against the house odds" system) is 6%, which certainly won't be even close to beating main asian bookmakers, neither in fee nor liquidity.
In case wagerr is thinking about implementing a mode where people can bet against the system, this is a huge risk, and here is why.
Most bookmakers profit from a large number of mug players, and are not able to compete against professionals. In order to still be profitable companies, what they do is limit winning accounts.
If wagerr is planning on decentralized betting, without identity verification and other KYC procedures, they need to be among the very few companies that are profitable against professionals (this would be very expensive, as they would need to hire the best traders and attract the best market makers), otherwise they will be eaten out by value bettors and arbers.
I guess you might think that decentralizing the service is an advantage against current companies, but I will explain you why I think it is not necessarily that way.
Mug players are losing players, who don't even care enough to pay attention to this (this is the vast majority of players), and as I mentioned before, they just need to be brainwashed with very expensive propaganda, welcome bonuses and user friendly interface.
Professionals currently have access to companies who offer huge limits (impossible to replicate by wagerr under their current terms) and lower fees.
They can use reputable and trusted betting agents to access anonymously to many of these companies, and even deposit and withdraw using bitcoin if they want further anonymity.
With all this being said, the cherry of the pie, which are the oracle masternode, is useless without the ability to bring money to the platform, and therefore liquidity.
By no means I'm saying that investing in this token will not be profitable in the short term, since it's a pretty hyped project (and industry), but I would not expect this company to be successful in the mid-long term under the current conditions.
I hope this helps, and would love to get some feedback with thought from people on this topic.