Since I left home for school, it has been a while I attended church. Each time I remember how my dad drag me to church almost every day for prayers (while I was at home). I tell myself, Sparrow you deserve a very long break before going back to that life of torture.
On the other hand, my new attitude is a paradox to my belief. I can't claim to believe in God if I don't go to church. It is just like saying that you love soccer but you don't like watching it.
Today is a brand new Sunday, sparrow you gotta make it count a little. Donating an hour or two to God isn't too much. You gotta drag your lazy ass to church now you are alive, don't wait for 6 heavy men to carry your corpse to the altar.
I dressed up and left for church, Actually, I haven't attended any church nearby my lodge. I was perambulating around the street, looking for a nice church to attend for the day. It wasn't much of a hassle to find churches in Nigeria. The churches in Nigeria are higher than the number of Christians.
So I was damn selective. I walked past this very church but was dragged back by the sweet voice of their choristers. I peeped inside and there was this very pretty chic singing. Man, I can repent and start going to that very church every day, just to be seeing that very girl.
I took a look at the church's billboard, their service starts at 8 am and ends at 12 pm. It was already 10:38 am. Dude, you can endure this just a few minutes and you will be on your way home.
I walked in as the preacher was heading to the pulpit. So I sat directly opposite the pretty chorister. I mean, she is the main reason I am in that very church. So I gotta sit where I would be making eye contacts with her. If I was the pastor of that church, I will use that girl's picture to design the church's billboard, Just to attract more members like me.
Brethren in the lord, its time for the main business of the day. Its time to hear the word of God, Lord I pray that you shall use me as a vessel to speak to your children, God bless you as you listen. _ The preacher said that short prayer in Igbo language and the congregation echoed Amen
He went forward to introduce the topic of the day, Which I can't remember because every other thing that came out of his mouth, after that was prayer was just noises. I remember him saying God would use him as a vessel to talk to us, Sparrow hasn't heard God's voice before but I am sure he is definitely not a noise maker.
The bible verses and his quotations were not just linking at all but he was too busy shouting on top of his voice that he hardly noticed it.
It wasn't up to 30mins that he stepped on that alter and almost the whole church is feeling sleepy. Excepts the ushers… Probably because they were too busy walking around to wake those that are sleeping under the influence of the boring preaching.
When it finally stroke his mind that "Hey, I am lame and boring them off, I gotta do something about it." He initiated his first trick, He took a break on preaching and started prophesying like
I prophesy today that your life will never remain the same!!!, I prophesy this, I prophesy that… (He was still shouting)
While the church kept on echoing Amen and the trick was working because you can hardly sleep if you keep on echoing Amen continuously like a parrot.
But not for so long, so he proceeded to the next trick under his sleeves.
Touch your neighbour and tell him that this year is your year. A nicer way of him telling us to wake our sleeping neighbours up.
This very fat dude sitting close to me, I am sure the will never make heaven. He wasn't just sleeping but he was also snoring like a broken generator. I don't blame him tho, I would've had also slept off if not that his snore won't let me.
That trick wasn't still good enough so he turned to the next, which was the most annoying of all…
Have you ever asked yourself why you can stay awake and dance all night at the club but once you stepped into the church, you will start sleeping? It is satan that doesn't want you to win the heavenly race, so he sent his agents to infect you with the evil spirit of sleep The preacher kept on lamenting…
Did he just accuse satan of the very boredom that he caused? Satan has suffered, just because he can't speak to us.
Satan? The evil spirit of sleep? Hush your mouth, you are just boring, would they sleep if you were making sense? Everybody was awake until you stepped on that pulpit.
This is the 145356345643356 reason I hardly go to church but I just use my experience today as an example, Shouting is a common scenario in this part of the world. I don't know if people think that the volume of their voice determines the amount of sense they are making.
Nigerian drivers would prefer to stick out their head out of the window and shout at you than to use their horns.
Very few people can logically approach an argument without shouting and insulting each other. Parents would shout at their kids or even flog them and at the end they will fail to point out the kid's mistake to him/her.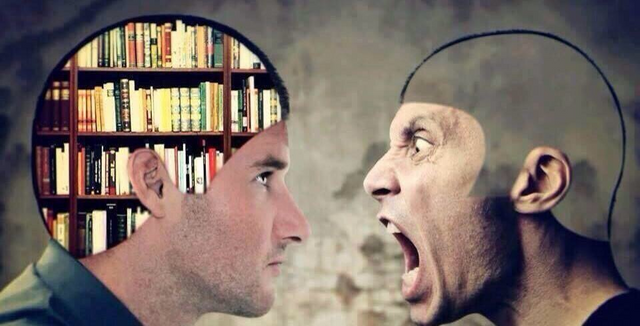 Source
I don't even know where we inherited this very behaviour from. The bible never recorded that Jesus was a noise maker. I prefer to stay at home on Sunday and watch white pastors preach on TV, because of the way they calmly preach. You would hear and understand every sentence word for word.
Dude, you have a point to make? Say it and find present proves or reasons to support your point of view. Try it when next you find yourself in an argument and you will see that you will look smarter.
Shouting would only make you look uncivilized and more of an Idiot.