Half past 2'Oclock and I've been gazing at my laptop for the past hour, trying to concentrate on the concept I am to design for my new Logo work but couldn't come up with a good Idea because half of my brain was thinking of how I am the come up with 14 original posts for 14days, as part of my punishment for plagiarism.
Fuck it, I am taking a break... I do no good in my present state of mind where I can't focus on one angle at a time. Besides I've never come up with a good idea for a blog post by thinking about what to post for the day. Most times, I get so stuck in thinking about what to post that I hardly notice little but meaningful things revolving around me which I could make an outstanding topic out of.
I decided to stravaig a little, go get some fresh air and try to focus on my work again. Then a slight headache kicked in. It just struck me that I have been busy thinking about my stupid logo work and the worthless steemit post that I forget to take my malaria drugs. I promise myself to take it when I get to the office and have breakfast but then again, I skipped breakfast. Probably lost of appetite.
I got to a nearby canteen owned by an old woman and ordered a cold sachet water which I used to wash head to cool my temperature down a bit. Then got a cake from the showcase and asked for a bottle of sprite. Still didn't feel like eating at all but If I am to take my drugs, sparrow you gotta force it down your throat.
I ate as much as I could then asked the lady to get me another sachet water, as I brought out my drugs. The woman was about to give me the water when she saw the drugs.
My son are you sick? Are that drugs you want to take? she asked…
What kind of stupid question is this? Is she blind or what?
Me? Sick? How can? Can't you see its candy I want to lick? I replied and chuckled…
Mad boy you don't know when to stop joking, Hang on let me change the water. she said.
After some seconds, she rushed back with another sachet of water I used to take my drugs immediately.
I couldn't just figure out why she took back the first sachet of water she brought. Is this second one medically approved for taking drugs? Was the first one expired or what?
Sparrow you should just let it slide, On a second thought. Who knows what you could learn about it? Why don't you ask her?
Mama oo, Please might I know your reason for changing the water? I asked
The one I gave you is Aqua Rapha water She replied quickly while trying to get some sleep.
Aqua Rapha? What is that suppose to mean? Yes, I know it's a water company owned by the Catholic church and it is a nice and tasteless water, just like every other quality water.
Dude just let the old woman get some sleep, I said to myself but I for one has never felt comfortable with a half ass education… I won't let her rest in peace if I don't get what I want.
What is that supposed to mean? Is it medically renowned for taking drugs? I asked again.
The water is owned by the church, It is a holy water that cures all kinds of sickness or spiritual attacks. Whenever I am sick, I pray a little over the water and my drugs then use the water to swallow it down and just like that, I will be healed immediately She replied again.
Wow… you don't mean it. What are you telling me? I am already feeling the healing of the water taking place immediately…
Are you telling me that whenever you are sick, you go to the doctor for medicine then take the drugs with a holy water, get healed and give credit to the holy water for the miracle? Are you not a mad person?
If you have so much faith in the water, why taking it with drugs? Why don't you just drink only holy water whenever you are sick? Get the strap.
Of course, I didn't say all those insults to an old woman, out of respect, I let her wander in the cave of stupidity. Moreover, arguing with her would only increase my headache…
Whenever I try to confront people about facing their physical problems, physically and stop looking for who or what to blame it on, they end up calling me an atheist.
Guess what? Sparrow basically no longer cares about what you think or feel, he has been sitting on the matter for so long and he is about to blow a fuse.
We Africans don't believe Human beings can naturally fail sick, have setbacks, failures, misfortune and even death. We believe that whatever happens in this world is always connected to the spiritual world and our misfortunes are always caused by the devil or enemies of progress.
Some can even blame the devil for not having meat in their pot of soup.
This lunatic neighbour living next door has been owing house rent and electricity bill for months. He may not even have up to N5000 in his account, yet when he is shouting on top of his voice every morning (In the name of praying), Instead of begging God for his daily bread, He is busy casting and binding those holding back his success, those that are trying to push him down.
Can anybody really push you down when you are literally on the floor?
This is the same reason I hate seeing my parents going to any occasion, get to together, party or whatsoever place they will serve food and drinks to the attendees.
Each time he goes out for one wedding or occasion, one family member or friends become an enemy.
He always falls sick whenever he eats at an event. Then comes back home accusing one of the family members or friend (maybe my uncle or aunty) of attempting to poison him.
Lately, any visitor that buys us any edible gift on his way coming, is wasting money because the gift would be tossed into the dustbin…
I've always been like "Hey pops I agree that you are sick and you were poisoned, It's obvious your system is reacting negatively to something you shouldn't have eaten. Maybe an allergy or something else but I don't also think uncle would poison you. I also believe there is a medical explanation to this dilemma."
I was so keen to take him to the hospital, but he always reluctantly postpones it. Because each time he comes back home and prays over it, take a teaspoon of anointing oil, He feels better after some time.
Lately, some months ago he attended a wedding and the same scenario happened over again. This time around, after praying he still wasn't recovering.
If something is wrong somewhere, I totally agree with him. I also don't think a coincidence would repeat itself more than three times. It's a pattern…
We later saw the doctor, only to discover that he had an ulcer and it was at the early stage. He always falls sick after eating at an event because that's the only time he eats outside and at home, we don't add much salt and pepper while cooking, unlike public foods that can make you breathe out fire.
Thank God the mystery was finally unravelled. He took his medications and got better.
Some weeks ago, we attended another ceremony, this time around he totally refused to eat anything. (At that moment, I was so happy that we don't have to pass through the same malady of poison again). I ate and filled my belly as much as I could, while he only ordered a bottled water. Although he was damn thirsty, he was so reluctant to drinking the SEALED bottle of water until it got a point when he couldn't help it.
We got back home in peace and good health, I for one was so happy thanked God that this may lead to a new beginning and we might finally get to make peace with uncountable families-or-friends-that- became-enemies.
Surprisingly, he woke up the next morning and wasn't feeling so well.
If I tell you that I am being targeted, you won't believe me. They must have injected poison into that bottled water with a string or did juju on it but God will always protect me. God just allowed me to fall sick a bit so I can see who my enemies are… He kept on lamenting…
God, why??? What have I done to keep on passing through such drama throughout my life?
Sparrow, dumb skull you finally agree that your dad was poisoned? Yes, I agreed and always have…
The difference is that this time is a special kind of poison that can only be cured by the victim…. Mind-Poison
Psychologically, your mind must accept something before it becomes acceptable to your body. No matter how delicious and healthy a food might be If your mind thinks its gross and unhealthy. Your body won't accept it. You are likely to fall sick after eating it.
Yes, Acceptance… The only cure for mind-poisoning…
You have to accept that some bad things naturally occur and are inevitable. You have to accept that death is inevitable and it is approaching you, no matter who or what you believe in.
As a matter of fact, the more you try to deny or avoid the sad part of life, the sadder your life becomes. The more you try to watch out for death, the more you live in fear of peace of mind, and lastly, the faster it approaches you.
The denial of the sad part of life will rip out your soul, you will spend the rest of your life screaming "Life is not fair". Every misfortune would look like Injustice to you.
Pain is an inextricable thread in the fabric of life, and to tear it out is not only impossible but destructive: attempting to tear it out unravels everything else with it. To try to avoid pain is to give too many fucks about pain. In contrast, if you're able to not give a fuck about the pain, you become unstoppable
_ Mark Manson (the subtle act of not giving a fuck)
Mark Manson went further to explain that if you don't accept the fact that life sucks sometimes, you will end up blaming yourself or another person for any setback you experience.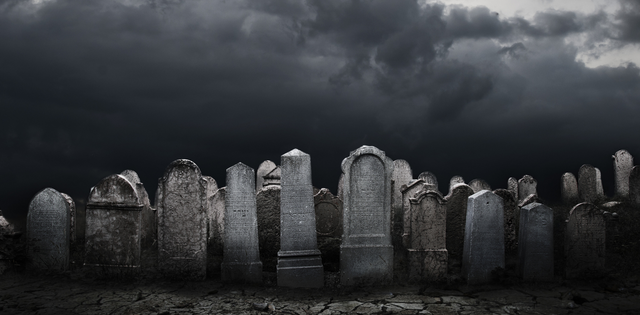 Source
Sooner or later, you and everybody you know would be dead, it's up to you to decide how you want to spend the little amount of time you have. In Happiness? knowing that shit happens, and nothing can be done about it or Spending it in grief and sadness? wishing something could have been done or somebody is to blame for the ugly things that you would experience in life.
The call is yours…