It's Tuesday, 17th April, and I'm on a trip again.
This year, I've traveled so many times already, but, I'm still not sure whether I like traveling or not.
Although I'm pretty sure that I like to be in new places, I think I would enjoy shorter trips, ☺☺ Flights!!!
Who no like better thing??? 😂 😂
Well, I'm a recent graduate and I'm about embarking on the National Youth Service.
As much as I can, I like to calculate things ahead, so, I had already figured out the kind company I would love to work with during the service year and I checked States that had that sort of company. As God would have it, there was only one kind of that company in Nigeria and it was situated at Anambra.
Due to the essence of NYSC, most Corp members would serve out of their geopolitical zones and so, I was happy about the location of the company.
I chose Anambra as one of the states during the registration.
Monday last week, I left home for school, FUTA at Akure to get the necessary documents I needed to present at the camp.
Because Anambra is closer to Akure than Kaduna, I decided to pack all the luggage I knew I would need for Service year.
I knew I would go to Anambra.
Well, just like most processes in Nigeria, getting my clearance document signed was a hectic task, and I got home tired every day.
A wonderful thing about my time in Akure was the opportunity to attend my Church, GLT Akure. I was really hoping for another GLT service and it was awesome. It was even combined with the uplifting School of Worship, it was quite the send forth for me.
Testimony Time
😂 😂 😂 😂
I didn't pay luggage fare 💃 💃 💃.
If you are a frequent bus traveler in Nigeria, you'll know about the extortion that happens when you have big luggage and I had two big bags.
But, God's favor reduced that burden for me.
From Kaduna to Akure, I didn't pay anything and from Akure to Onitsha, the amount was so little.
Glory!!!
I got the document I needed on time.
My school had said the Statement of Result wouldn't be ready until today. Since I had planned to travel today, I knew that I had to get it on Monday. I had already prayed about it and I was already planning to go there with my Aunt who's a staff at the Senate. But...
The distribution started by noon yesterday and I was able to get what I needed.
Glory!!! 👐👐👐💃💃💃
So, right now, I'm reporting from the Sienna, in between a very bodied woman and a bodied man.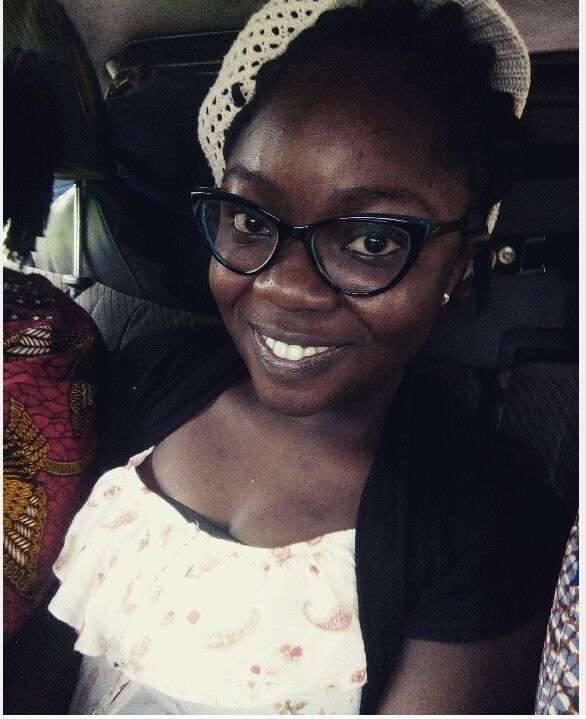 I just bought pepper fruit and I'm wondering, this thing is shaped as alligator pepper oh, lemme wait till I get to my destination before I try it and put myself on trouble.
---
Anambra, here I come.