Be The Change Your Kid(s) Need
Many times, when we speak about how children should not be trained to be gender discriminatory, I hear many fathers say,
"Yes, it's true, I support this, I train my boys to be responsible, I tell them to always join their Mum and Sister(s) whenever they're at the kitchen."
"Even yesterday, I shouted at John that he couldn't be watching game with me when his mother is in the kitchen"
I smile (while laughing my special mocking laugh in my mind).
All the while, what are you doing?
You tell your boys up cook but you actions teach them that cooking is not a thing for him.
You tell him to go to the kitchen but your actions teach him that the kitchen is primarily a place for the kitchen.
You operate "Do as I Say" and not "Do as I Do".
In fact, you preach "Do as I Don't Do"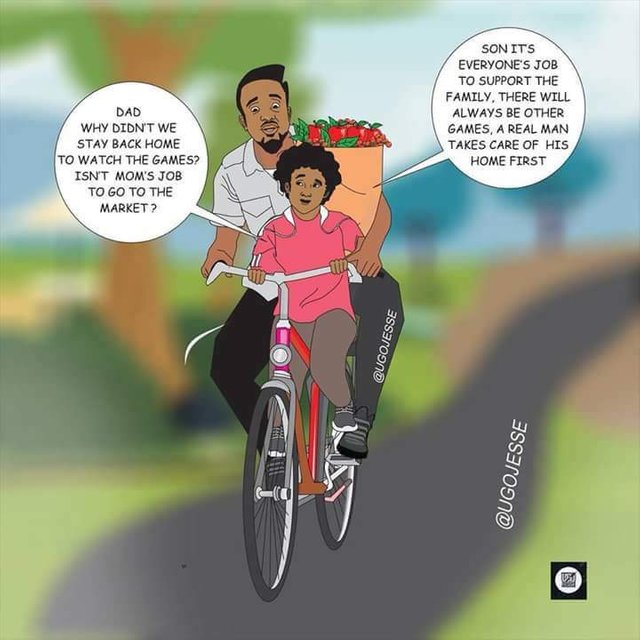 If you think it's true and you support that boys deserve to be taught to be responsible and multitasking like many girls are, then, be responsible and multitasking in all ramifications.
This image by @ugojesse shows how your children would always hear comments from people, talks that go against what you teach them (about sex, religion, culture, dressing, equality and discrimination) it's your duty to show them the truth, the right thing.
And the right thing doesn't discriminate.