"Hard bread" by Ricardo Bulmez.
  I met Mr. Zûrcher during the days of my Korean childhood, he was a veteran of the world war. 
When I was a child he was already a mature person, when I was young he became an old man; Now that I am an adult, he already died after passing as an old man. 
He left me a great teaching for life that I have never forgotten and I want to share it with you. Mr. Zûrcher as a result of the war had lost everything, when he returned from the front he found his farm converted into a Russian barracks, his wife and children had disappeared, he never knew if they were alive or dead. 
He was left without a family, without property and without a country because the part of Germany where he was born and lived became part of the Soviet Union. His passport had a stamp that said "Apátrida", without a country, he lost until the nationality.  Once, my family and friends were talking to Mr. Zûrcher and he was sorry for everything that had happened to him. It was then when he said a phrase that, according to him, the peasants of his land repeated to the calamities: "Hard bread is not hard bread - repeated Mr. Zûrcher - hard bread is not hard bread, hard bread is not hard bread, hard it's not having bread! " This thought has helped me a lot in my own problems since I was a teenager, every time I go through bad times I repeat it as a prayer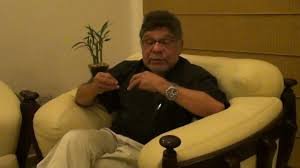 Source.
Is it true that we often protest the things we have? We complain about work, about the couple, about the country, about our friends ... we deny even our own lives, which is the most we have! We spend our time lamenting for the things that happen to us and for what we have without realizing that greatness is precisely in that for which we complain. 
  - What are you complaining about? , why are you crying? 
- The bread that I have is hard
 -Dip it in coffee with milk
 - I do not have coffee! - So . . . in milk
 - I do not have either!
 - Put it in water, it will get soft and soft
 - I do not have water!
 - Do you know something?!
 - What?!
 - Wet it with your saliva, that's what it is for! 
  Hard bread is not hard bread,
 Hard bread is not hard bread,
 Hard bread is not hard bread, 
Hard is not having bread!  
  The problem is not your partner, the real problem is not having someone in life with whom to share, who to love and who to fight.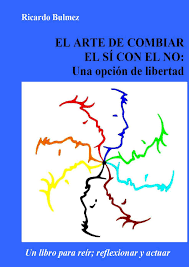 Many complain about the wife who waits on the balcony until they arrive at the time it is: "There is the unfortunate that is watching," he thinks. 
She does not watch you, she waits for you. 
I hope you always have someone by your side who is aware of you. 
 Work is not hard, hard is not having a job! . . . or spend work. Some complain about the job or the job they have, rather thank God that you have it. Your country is not bad, bad is not having it. Never speak ill of your country, or let anyone else do it. 
Being in a cafeteria I heard a man with a foreign accent complain about Venezuela, he said that this country was useless and that he had done badly.
 - How many years have you been in Venezuela? - asked.
 - More than thirty years - he said.
 - You've been here for thirty years, and you say you've done badly?
 - Yes, I've done badly, very badly
 - he told me.
 - Look, sir, during these thirty years
 - I said - you have breathed the air of this country, you have walked through its streets, you have cried and laughed, you have eaten, did you get married here? , do not? , He has children?
 - Yes, I have a wife and four children - he answered by letting me know his accent. 
- How nice
 - I answered
 - you formed a whole family in this beautiful land, you have a house of your own or rented, you live here, you work here, you have friends here, and you say that it has gone badly? Look, sir, in these thirty years bad has gone to those who have died and yet, evil has not gone to them because they have passed to another life. 
But you are still alive. 
Who still sips a little coffee cup like you are doing, can not say that it went badly.
 - The truth is that I have not gone so bad at all, but something yes, eh! -he answered not being completely convinced, anyway he gave me a "guayoyo coffee".  
  Life is not hard, hard is not having it, hard is not living. 
Do not complain about life because nothing complains about the complaints. 
 Many are ashamed of their body: 
- I have an ugly nose! a girl once told me, almost in depression. 
"To see," I said, "I do not see it as ugly but a little wide, but not ugly. 
What do you prefer, that nose that you have or a hole instead of it? Your nose is not ugly, you would be ugly if you had no nose.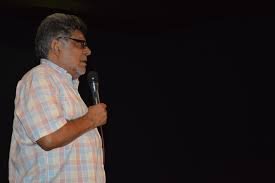 Hard bread is not hard bread, hard is not having bread: 
This is hard!