To be a truly global company, we need to constantly keep an eye on technology trends and market analysis. Here are the insights into the VR statistics and what industries have already started to take advantage of VR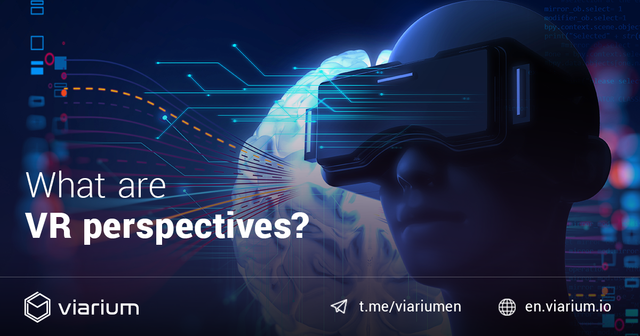 The forecasts made by experts are very encouraging, and there is tremendous interest in VR from the business community:
Almost 75% of the world's valuable brands are taking advantage of industry-specific VR apps to increase customer satisfaction or improve employees' performance, according to Forbes.
Tech giants including Facebook and Microsoft are investing millions of dollars into this field, which means the breakthrough in VR, resulting in a massive use of serious Virtual Reality applications, is not far off.
The use of VR content across multiple industries is expected to become a normal state of things soon.
According to Statista, both virtual and augmented reality are forecast to amount up to $29.5 billion in 2020. 
Education
VR can enable a kind of applications that bring the education process to the next level. Just imagine students who step into a time capsule with the help of high-quality VR devices and are fully immersed in the atmosphere of the past during a history lesson. And what if students could do a "space walk" or interact with the atomic model while sitting in a classroom? It would definitely spike the interest and understanding of certain subjects. Actually, I believe that the use of VR devices wouldn't surprise anyone in the near future and will soon become an integral part of the teaching process.
Retail
The potential for using virtual reality in online retailing is obvious: it allows retailers to create much more immersive and engaging experiences that simulate those of physical retail stores, as well as adding enhancement not possible in the real world. VR tools, like we provide at Viarium, let entrepreneurs save costs on renting physical spaces, while customers get a chance to try any services and literally touch the products they like without leaving their homes. 
Real Estate
VR gives customers innovative options for touring properties from almost any location instead of travelling to a showing or open house. Unlike traditional visits when everyone is in a hurry, potential buyers can take VR home tours at a time that's convenient and can focus their attention on details. As a result, realtors are seeing an increase in their foreign client base. Noted as one of the top trends in real estate, VR/AR is expected to be a $2.6 billion market in the real estate industry by 2025. 
Viarium offers innovative solutions for retail, e-commerce, art, real estate and many other industries so anyone could showcase or sell their products made in the real world within the platform. 
To stay up to date with the project's development, subscribe to our Telegram!