Vote Buying Will Destroy Steemit If We Let It.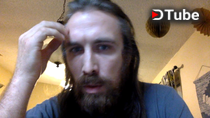 ---
I made this video the other day and decided not to share it, because I don't like to complain and focus on problems unless I have solutions. Today, I am feeling more bold, as I see the trending page covered in trash. It's time to talk about this and I do talk a bit about solutions, but even though I might not have it all figured out, it is time to address this.
I have been doing a lot of preaching recently about making high quality content. I thought that was the goal here. People that I have been teaching about Steemit must look at the trending page and think I'm full of shit!
If the trending page isn't about high quality content, then what are we doing here? What's the sustainable value proposition?
---
▶️ DTube
▶️ IPFS