Kindly vote for Steem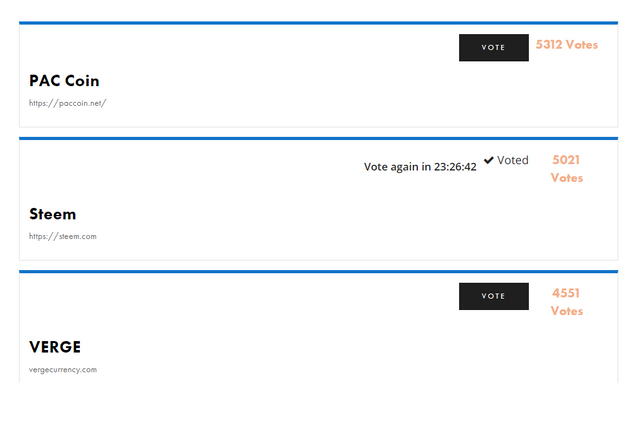 It's was the first time for me to vote steem on (via https://gonetcoins.com).
Gonetcoins (via https://gonetcoins.com) is a Canadian Based based blockchain company that helps their customers buy and sell bitcoins. They are doing a coin listing event now and we wish Steem could be added on the list. It's a win-win for us, we all win if Steem gets listed on to the exchange. So please, could you help out? Now if you may ask, what's the relevance of Steem getting listed into Gonetcoins? - The more Steem gets added to exchanges, the more it generates liquidity which will cause a rise of demand of Steem! Also, getting listed in Gonetcoins avails the following :

Steem gets additionally sold in 171,000 retail locations in over 53 countries across 6 continents!
Media exposure (which Steem needs to work on) on financial sites and cryptocurrency sites (e.g. Coinmarketcap, Nasdaq, coincodex, etc.)
Global OTC desk availability
Source : https://contest.gonetcoins.com
When the demand increases, it is expected the price will increase. More and more users gets the change to buy the coin.
Let's help our community for together the benefit will return to us
Happy steeming