If you care about Google/YouTube's trickery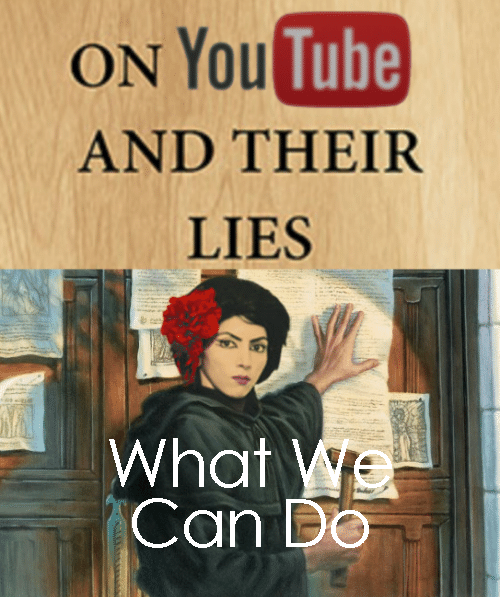 Please spread this message to your favorite YouTube content creators
"Hey I dig your videos and tend to learn from them. As you have seen and felt, YouTube has been getting heavy-handed with their censorship and many are being de-monitized, de-ranked, or banned if they don't fit Google's political agenda. Please look at publishing your video content on https://lbry.com, a decentralized, censorship-free application where monetization actually works."
Who are your favorite YouTubers?
I'm building a list of YouTube content creator channels we can all share, so that these content creators get urged to move from more than just one of us. So please share with me the channels you want to see move and I'll add them to the list here: https://clearsay.net/YTCC.asp
Join us and spread the word
If you want to join our concerted effort, come to the https://t.me/youtubemigration Telegram group.
Find me on LBRY. My channels are