Volum-Decentralized Marketplace for Businesses and Companies Using Blockchain Technology
Today we will be talking about Volum Platform, this cryptocurrency project is set to create a new, fast and efficient way to cause exponential business growth using blockchain technology, as you read down, you will come to find out that blockchain technology, when utilized efficiently, can cause disruption in the developmental process of any economic or financial system.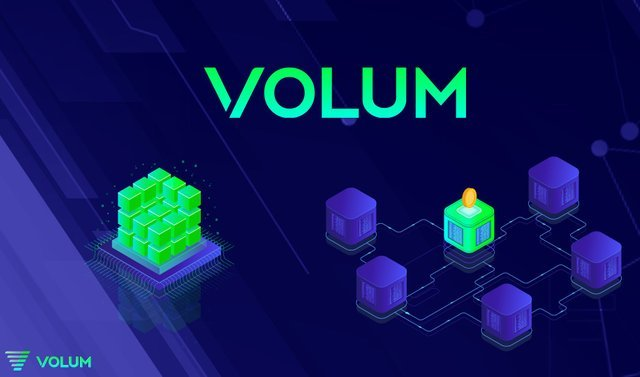 Imagine a world where every kind of business will have the opportunity to compete favorably in the global industry and seek to thrive in the same place with both its competitors and partners alike. Imagine a globalized industry for the incubation of businesses allowing for operation of businesses from all parts of the world into one singular market, and giving room for innovations and development.
Over the years, the logistics industry has been the saving grace of every other company by offering last-mile services for most other businesses, from shipping to delivery to tracking, and so on. This industry has been effective in managing transition of products and services from the manufacturers, wholesaler, and/or retailers to the final consumers, and deploying of feedback from the former to the latter.
Before now, holding companies use to be the hub of businesses and companies alike, but these platforms were exclusively for the very big companies with high investment stakes and international reach. This has left small businesses with innovative ideologies at a state of constant turmoil. You will agree with me that the big businesses we were used to are still the businesses we still know, the problem now becomes: How do we create a market place for the incubation of these new businesses and give them the same opportunity the big companies have?
To make this possible, two international companies- Bangala Technologies and International Spirit and Beverage Company (ISBG), came together to build a decentralized holding company that will be the custodian of the platform that will allow for incubation of all kinds of businesses, allowing them to operate in a decentralized manner, giving them the same opportunity afforded to big business and allowing them to take charge of the tools and features of the platform to grow their businesses to international recognition- The Company name is Volum.
Volum is a decentralized portfolio and holding company set up with the aim of creating a platform for business incubation and growth. Volum works with the idea that inter connectivity of businesses inside a particular platform will be the driving force towards horizontal partnerships and in turn lead to business growth.
With Volum, businesses can have access to territories and geographical areas which they have had limited reach prior to the time. With Volum, businesses can go into goal-oriented partnerships and make good use of the platform to enlarge their clientele and customer-base.
As a portfolio company, Volum incorporates themselves into the business by buying a minimum share hold of such company and incubates such business into Volum ecosystem, this is to ensure that the business becomes part of the Volum ecosystem, hence Volum would ensure the success of such business, because that translates to growth for the Volum platform itself.
Volum Architecture and Token: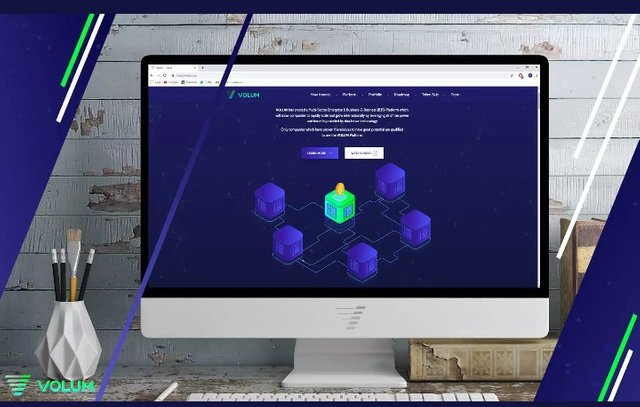 Volum architecture is created with 3 basic Infrastructures; The Platform, The TGE event, and Decentralized secure ecosystem.
Volum Platform is a decentralized holding ecosystem that allows for business growth, and development, emanating from the intertwining of several companies, and being the fuel for international relations between companies, firms and governments.
Volum platform can actually be used by any and every form of business and government portfolio.
For instance, the Tax infrastructure of a particular company might decide to become part of Volum platform, and by doing so has direct access to the different shipping companies that helps importers bring in their goods and services to such country. By forming partnerships wih such companies, they can train the company staff on the modus operandi of the Agency and carry out checks which will reduce the work load for the Agency and create more business for the shipping firms as their services would be in high demand, owing to the fact that they have now partnered with an authority in the business.
Volum token (VLM) is the major token of value for the entire Volum platform and other businesses incorporating the platform. It is both an ERC-20 Token and an ERC-721 Token. THE VLM token serves to ensure that the investments made by Volum into other businesses are of great value and gives a sizable ROI to the companies and Volum in the long run.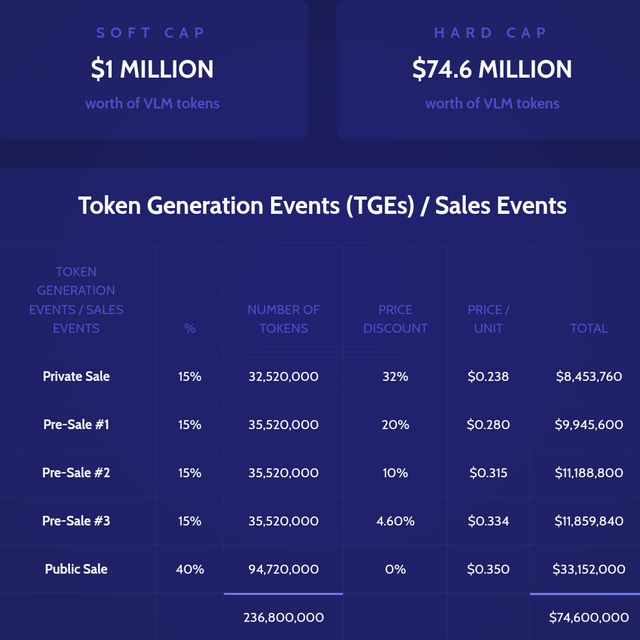 Use Cases for Volum Token:
Volum Token has a plethora of usage, but i will do well to highlight some of them below, Volum token can be used for
• Payment for goods and services
• Legal Contract binding between companies and firms
• Transaction fees for logistics and last-mile transactions
• Big Data analysis and auditing profiles
• Taxation and Other regulatory fees
• Rewards from several firms to clientele.
These are just part of what the VLM Tokens can be utilized for, there is an infrastructure in Volum platform that allows for specific type of Volum tokens to be created for different companies that are part of the ecosystem. This is utilized under the ERC-721 Standard and ensures stability and unlimited use of the Volum Tokens.
Decentralized Ecosystem:
Volum ensures security of individual's data and that of companies that are part of the platform by utilizing the SHA-256 Data Encryption methodology, this ensures full encryption of data and access only by the use of private keys, hence the Volum platform is the most secure and transparent platform for incubation and exponential growth of businesses.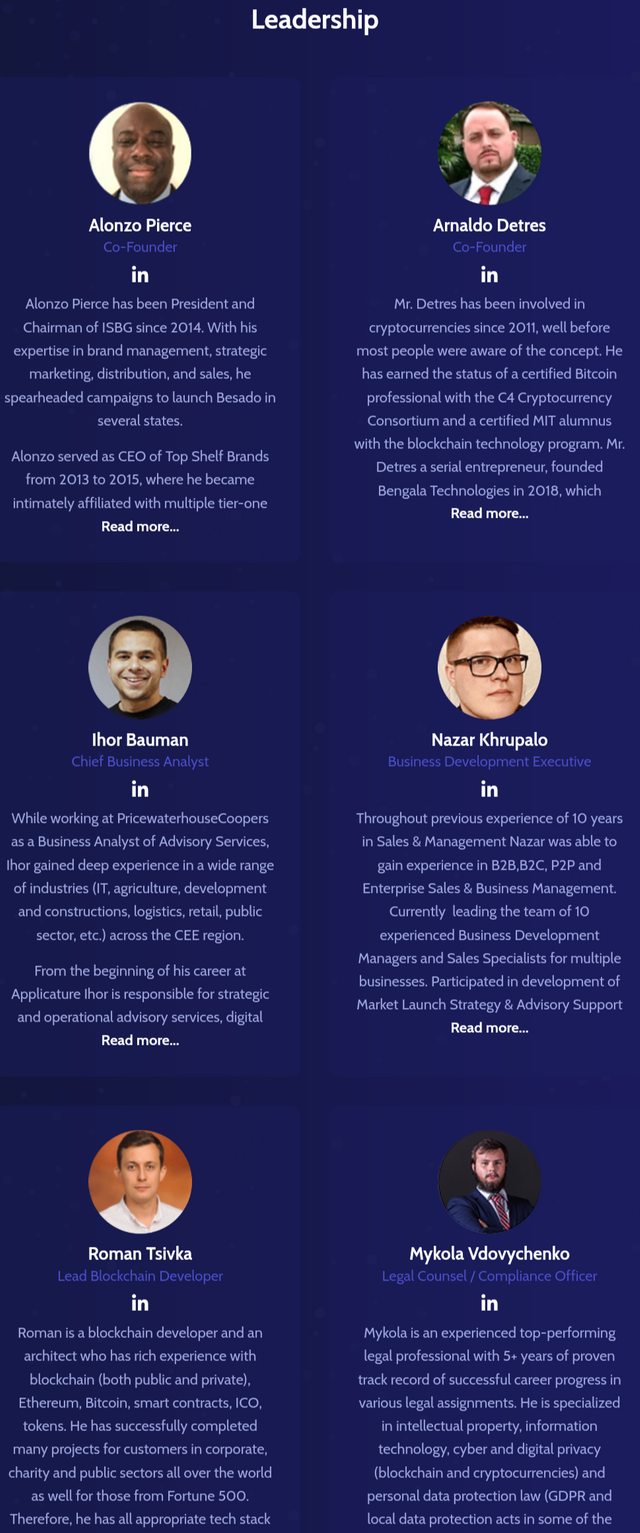 Check Out These Links Below to know More about Volum:
Volum Website
Volum Whitepaper
Volum Facebook
Volum Twitter
Volum Telegram
Bounty0x username: cryptoprotek