Revolutions are required, they bring few major positive changes in society when the mishappening reaches a saturation level. But what is revolution and how is is carried out?
Can you bring out a revolution? If yes, what path do you advocate ?
Revolution as a concept is of significant importance in our lives, it can make or break our lives. Most of the revolutions that begin is aimed at fighting injustice to certain group of people which may be right to few and wrong to few as well at the same time. But the matter of fact is truth always wins.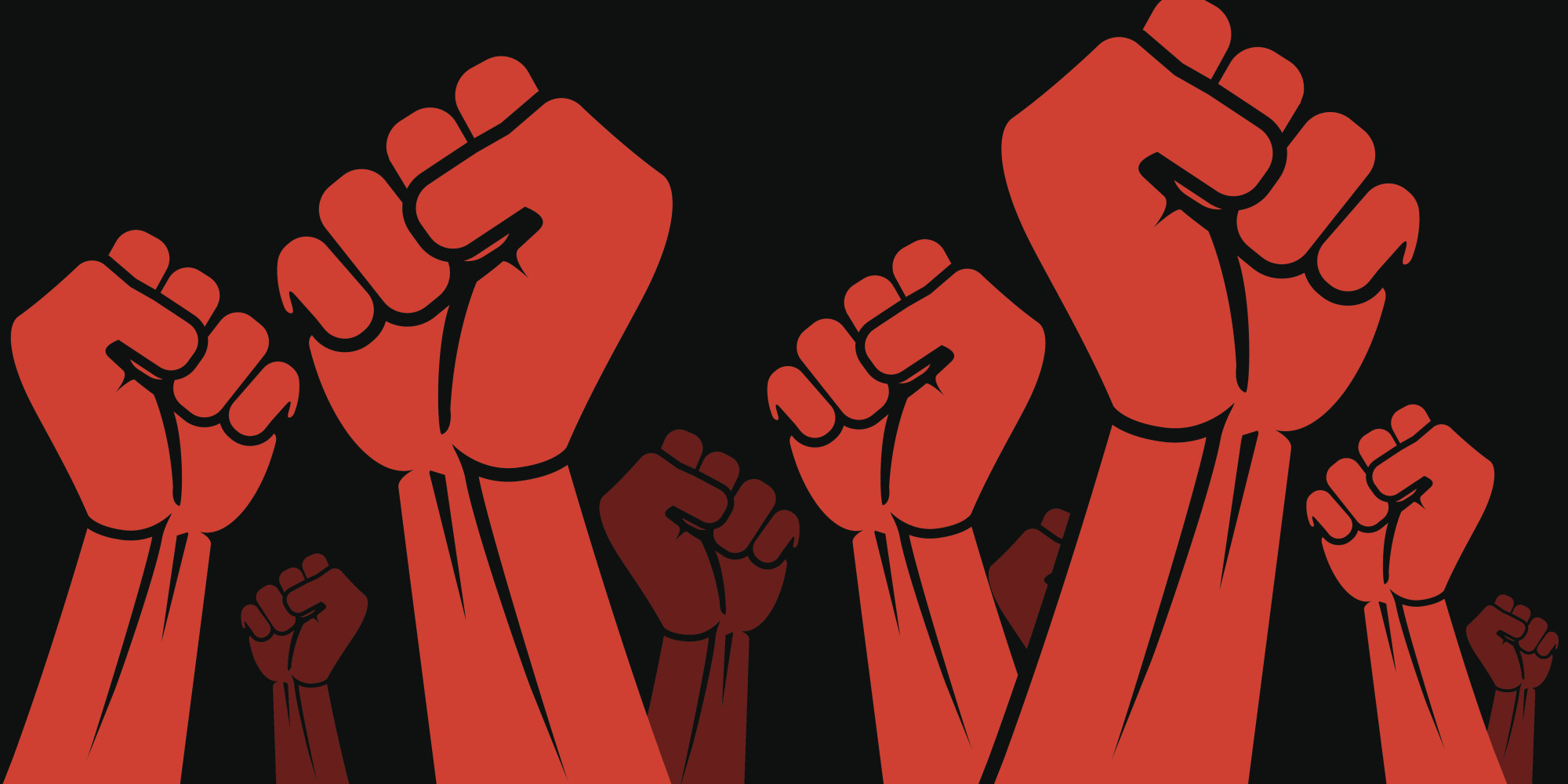 What is more important is we do it the right way , revolution is a fight, it is a way of life for many and often misunderstood concept across the world!!Revolution need not have to associated with violence always. It is more of a complicated process and delicate process which has to be governed very carefully to not send out a negative message.
When you start a revolution just keep in mind that it is meant for something good to society, causing harm to people or playing with their live is the worst thing you can do with your fight for justice
Violent Or Non Violent Revolution ??
When the aim to achieve a positive fight, the path you choose should not decide what you intend to do with your revolution. Violence should never be an option in a person's life and that takes us no where in life. Infact most of the major changes that has happened over time is due to Non violent revolution.
According to a study 53% of all revolutions are non violent in nature and only 28% are violent in nature. Major revolutions across the world are non violent revolutions and our leaders have shown us that it is the right way to fight.
Lets learn from our history, it is a best teacher.
We will be inviting stories of Political suppression and aim to create revolution by creating communities affected by a similar suffering, do watch out this space for more updates.
---
---
We at @voiceshares believe in creating the support system to those souls whose voices are suppressed. We would strongly urge you to write your stories of
Depression
Political Suppression
while staying completely anonymous and send it us through the below link.
Submit Your Story Of Depression/Suppression here
Please include your BTS (BitShares Address)Address along with your story to receive some voiceshare tokens from our team. It is not BTC, but BTS.
You may also join our discord server and meet our family by joining our discord server through the link below
Voiceshares Discord Hangout Link
we would love to have all the interested folks join us in this revolution to create a better tomorrow.
---
Contributor Space :
Adsactly(@adsactly) - One of the most active crypto communities around has been a constant support to @voiceshares. Do Join this community - Adsactly Discord Server Link
Whaleshares - The most encouraging and helpful crypto community, lots of amazing people to help you around. We recommend you to check out their community - Whaleshares Discord Server Link

---
Witness Space :
@zeartul - A community contributor who is doing some amazing things with his @bellyrub upvote bot. . He supports voiceshares and his post on voiceshares can be found here
Voiceshares - The Voice of the Surpressed!
Do consider him for witness votes and we from @voiceshares support his campaign.