block.one has just released their new social app called voice.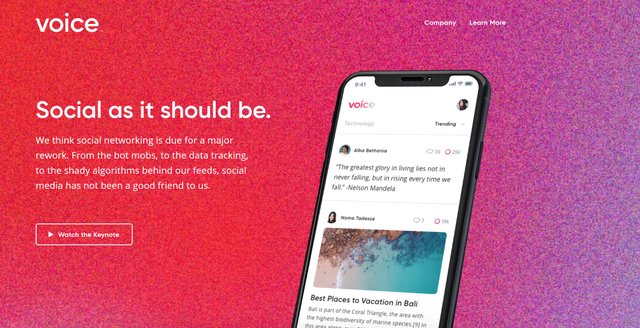 It is very marketing driven and a polished presentation. As usual Dan learns from his mistakes and evoles his solutions dramatically.
I believe he solves one key thing here: One Human = Voice. The fancy overview promises to have a working ID system on EOS.
If this were true it would solve lots and allow for many economic issues including token distribution to be solved.
THis looks interesting, but i would like to know how it works.
I am missing the white papers......
I hope we will soon find some indication of how this works, especially the economics and the governance/ownership of it all.