Don't take your love-ones for granted : Vlog #65 : A trip to NYC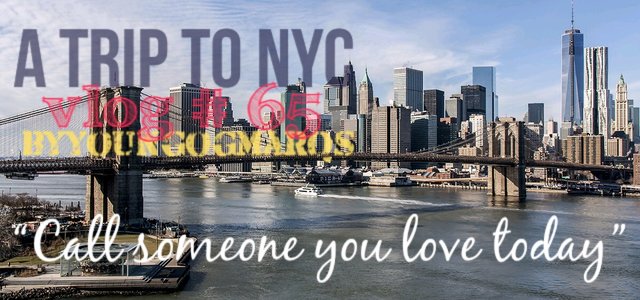 I traveled to NYC this past weekend to visit some love-ones. We take famiy for granted, well most people I know. I myself am very guilty of not reaching out to, and showing gratitude to the ones I love, for being a part of my life. 
Life is too short, and for some, it comes to an end way sooner than expected. Think of how many friends and family members you have. Now think about how often you reach-out to them, or the last time you expressed your love to them. 
Before you receive a tragic, and heart breaking phone call. Reach-out before it happens. Call someone you haven't spoken to in over a month and say "hi", and if it's someone you genuinely love, tell them how you feel. Tomorrow isn't promised to anyone. 
Normally my vlogs are fun and sometimes funny, discretion; this is one is a bit more serious. I hope you still appreciate the video.