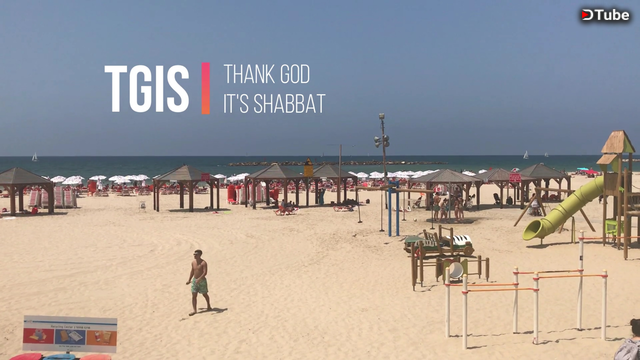 ---
If you haven't seen my new videos, I'm challenging myself by doing these every day. As much as I hate to beg people to subscribe and shit, sadly that's the level of self promotion necessary to get anywhere in this world. So go fucking subscribe and make me feel better about talking to my cell phone in public all day. THANKS.
Click this link to subscribe: bit.ly/2wtAbPg
.
.
.
.
In Judaism, the day of rest is Saturday, not Sunday. The story goes that God created the world in 6 days and on the 7th day he rested. Saturday is supposed to be the 7th day. It's also called Shabbat.
Except the way they do it here is that it starts from dusk on Friday and goes until dusk on Saturday. This is how all the holidays start as well.ac
In Israel, the way it works is that everything is pretty much closed on Shabbat. In a more secular city like Tel Aviv, you have a lot of stuff that stays open because the people here are godless heathens. Restaurants, bars, convenience stores... there's too much money floating around for people to close their doors.
I always found that to be interesting about Judaism. I mean, here you have such a small group of people that are disproportionately wealthy and successful, and many of them refuse to work on what is arguably the biggest day of the week for sales.
Not only that, but the rules for Shabbat include anything that could be construed as "work." You're not allowed to use fire or its modern day equivalent, so forget about your cell phone, computer, driving a car... basically anything that uses electricity.
So obviously I don't do any of that shit, but when the country shuts down for 24 hours you kind of don't have a choice. And when I used to live here before, I never ever ever went to Shabbat dinners or synagogue. But the people I roll with these days do those things, and now I find myself tagging along for the ride.
I feel like most people haven't even met a Jew unless they live in a big city or something. There's a lot of memes thrown around out there about how Jews control the world etc etc and I feel that's the impression that most people have.
Honest question because I'm actually curious: do any of you actually know any Jewish people? What about Israelis? Let me know in a comment!
---
▶️ DTube
▶️ IPFS