[Vlog] STEEM ranks 3rd in Weiss Rating, are you really surprised?
So today I talk about the recent pump in the price of Steem which comes in the wake of the financial rating agency, Weiss it a B- rating in it's first cryptocurrency Report.
---
Top 5
EOS (B)

ETH (B)

STEEM (B-)

NEO (B-)

ADA (B-)
---
Dark horse
I'm not surprised at Steem's lofty rating.
STEEM has
solid tech (3 second confirmations, zero fees)

scalability

has a great governance model

wide-scale use in terms of transactions on the network: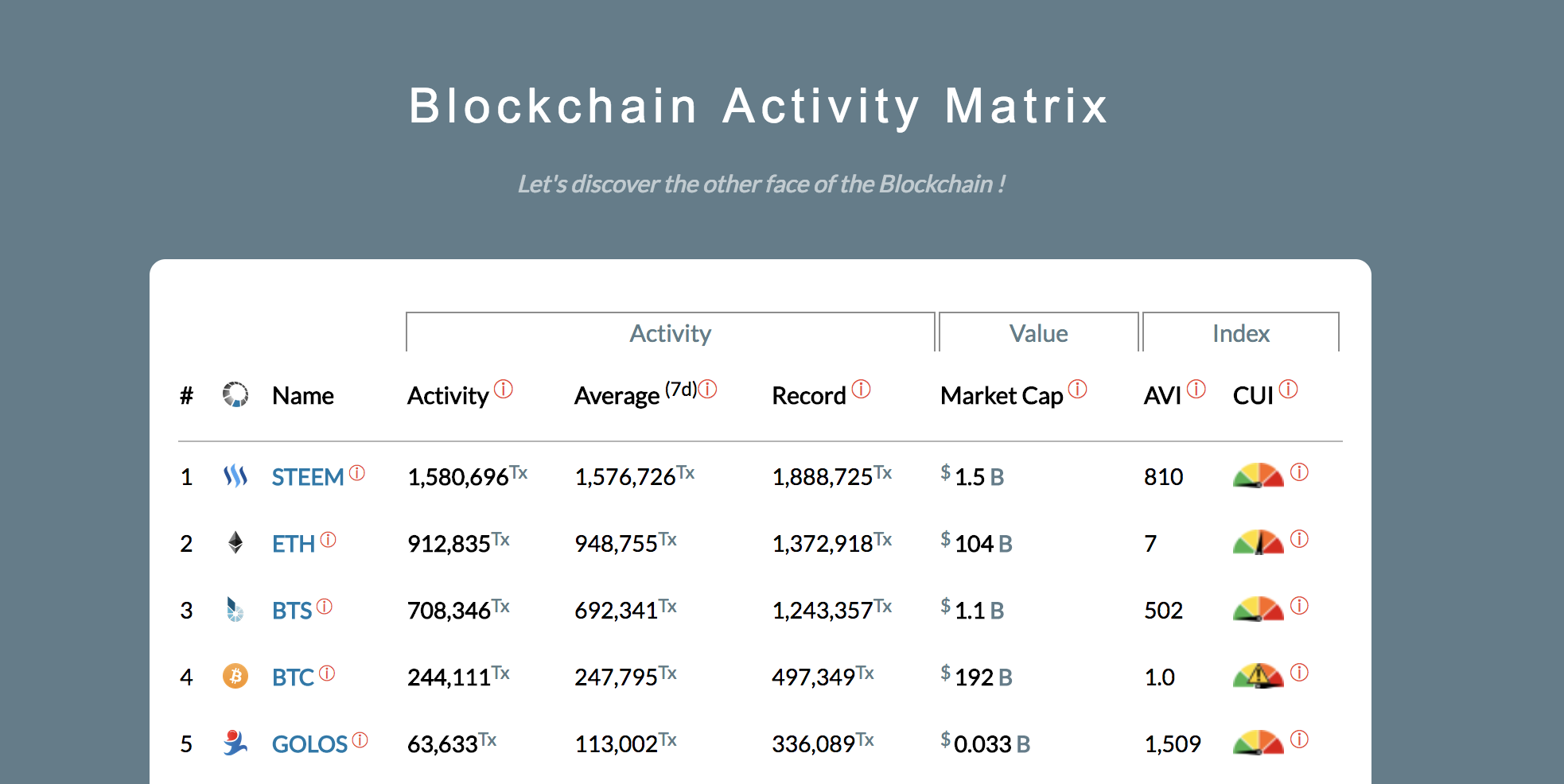 ---
Yet it is all about the people
What I really like about STEEM is that it has a growing and diverse community/ network effect who are incentivised to provide value to the network in the best way they can. Literally ANYONE can get rewarded with freshly minted STEEM simply by posting content the community deems valuable. That can be anything from posting artist work to posting about a new app built.
STEEM places a premium on what I think it the most valuable commodity we have today. Our time and attention.
---
A note of caution
Who knows whether STEEM is undervalued or other cryptocurrencies are overvalued. Also Weiss, though reputable is just a ratings agencies and it is somewhat jumping on the bandwagon. It's in the business of making money out of issuing these ratings and with crypto changing so quickly you can be guaranteed that they will be issuing many more in the future.
Neither the less it is great to see STEEM get some shine. Also if you're unsure of the merits of STEEM you do not need to dip into your pocket to get involved. Just sign up and start contributing your thoughts, ideas, time and attention. That's the real beauty of the platform.