Crypto & Cardio #2 - Ease friction to create disruption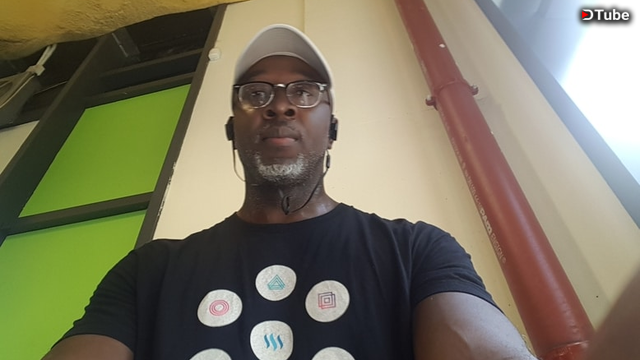 ---
Last night I went to Supper Club run by @allasyummyfood, there were a number of Steemians there so invariably there were a few crypto conversation floating around.
I was asked by @rod.crisafulli for my take on how cryptocurrency could gain mass adoption.
For me the best way to increase adoption is to ease friction that currently exists in people's lives. That is what (ultimately) disruptive technologies do.
A talk a bit more about this in today's video.
Examples of technologies that ease friction
the email eased the friction within distance communication just like the fax machine, the postal system and even carrier pigeons did before it
online streaming eased the friction in content consumption just like, download to own/ rent, dvd, vhs, tv and radio did before it
even Uber eased the friction in being able to get a cheap, quick taxi ride
Cryptocurrency has to aim to facilitate applications that do the same; i.e. ook at where there are pain-points in the status quo for which decentralised platforms can be the answer.
Bitcoin has done this to some degree.
Where Bitcoin shines is in places like Venezuela, @rod.crisafulli was telling me about some of the innovative and risky ways people from the diaspora had to send money back. Bitcoin provides a far more convenient way for that to be done, making a real impact on people lives. In countries that don't have such problems with the local currency Bitcoin is not such an easy sell, as on balance the existing methods of exchanging value serves people purpose.
Another place where Bitcoin eases friction is for people looking for alternative methods of storing value. Despite it's risks, Bitcoin has proved it self to be an option (at least) for those looking for ways to either protect or increase a portion of their wealth.
The challenge for applications that are now being built on platforms like Ethereum and EOS is to find a way to ease frictions.
STEEM as a pioneer
STEEM has in many ways been a pioneer in this realm of easing a friction. In social media only top influencers are able to monetise their social media engagement. STEEM has found a method whereby anyone can be rewarded for the value they bring to a social media platform. This is a fantastic step forward on the status quo. The challenge for STEEM is ease of use. There is still a lot of friction in terms of on-boarding people and getting them to a position where they can realise the benefits of the platform. Users, that aren't technology minded have to use a lot of brain space to understand how cryptocurrency works in order to use any rewards earned.
For STEEM to get more adoption
the on-boarding ramp needs to be simple.
the ability to move funds in and out of fiat needs to be smooth.
also the narrative needs to be clear. For example, a narrative around STEEM being a competitor to Patreon could help in explaining to people one of the reasons why you'd buy STEEM. Rather than donating (or receiving payment) via Patreon, STEEM offers a far more sophisticated model of supporting your favourite content producers using the STEEM model where buyers retain their value however are able to influence how rewards are distributed on a daily bases.
In conclusion, the key for adoption of disruptive technologies is easing friction. Making people's lives more simple by eliminating existing complexities rather than introducing new ones!
---
▶️ DTube
▶️ IPFS