One of the First Videos I Ever Recorded on How to buy Bitcoin. MAJOR CRINGE FEST!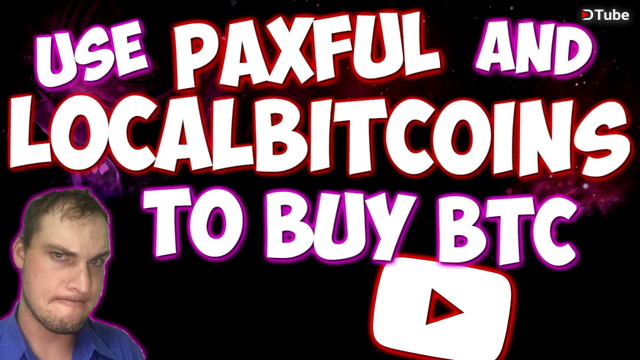 ---
In this video I explain that Bitcoin Fundi has changed to Golix.com. I explain what the Paxful and LocalBitcoins sites are as well as go over a tool I use to get information on the Crypto Space - Google notifications. I show a tiny bit of trading on my dummy HitBTC account. I also talk about Genesis Mining as well as MinerGate.
---
I currently trade on Binance. If you are not on Binance yet, sign up here:
➡️ https://goo.gl/GGzhA6
I currently use an iPhone 6s for recording videos on the go with a windscreen phone holder. I also use a tripod and Bluetooth camera remote. Get yours here:
➡️ https://goo.gl/imgeZq
One of the safest places to keep your crypto is on a cold wallet. Get yourself a Ledger Nano or a Ledger Nano S here:
➡️ https://goo.gl/imgeZq
---
Feel free to send a tip. Any donations will be used for equipment to make this channel better. I'd appreciate that.
💠 ETH and other ERC20 Tokens: 0xd8edb45A0De0201e04c7D66Ae2f72815cf597238
🏅 BTC: 12fFJpogZ9XBWrXGPiKfxNb5bb8GqwgDkH
↩️ DASH: XsyaRjnac3Mvmn4i4UKF7JghuWpCfsLGWt
🥈 LTC: LPgHyuAhqQa3Qyti52j9VxHrmYVWREcAc4
---
Check out the #cryptospacezim merch here:
👕https://dexterscryptospace.threadless.com/
---
Wanna mail something? 📨
3 Eskdale Court, John Matetich Close
Avondale, Harare
Zimababwe
---
Feel free to get in touch with me here:
🕊Twitter: @Dexstaples
📸 Instagram: @dexstaples
🌀 Steemit: @dexstaples
🚰 Facebook: Crypto Space Zim
💬 WhatsApp: https://goo.gl/HPrvDi
✈️ Telegram: https://goo.gl/TnnxGb
🎮 Discord: https://discord.gg/8sFxf3
👻 Snapchat: @dexstaples
---
With this channel I hope to spread awareness of the possibilities #cryptocurrency can give people in general but especially people in #thirdworldcountries.
---
Disclaimer: all thoughts expressed are my personal opinion. I am not a financial adviser. Some links provided in this description are affiliate links. You know how this works. Helps make this channel better.
---
▶️ DTube
▶️ IPFS