To the VIVA and TradeQwik Community
This week Dennis, Sherry and I made more progress in the audit.
ETH, STEEM and SBD deposit and withdrawal confirmations are finished. We are now progressing through BTC transactions. We hope to finish up with LTC this week and cross referencing STEEM/SBD to vUSD transactions.
On Saturday, Jan 20, I received Steve's laptop via FedEx. It is still sealed and in the box since delivery and will remain there until I have explicit directions otherwise. Thank you Kevin Waites. We are working on a chain of custody for William's laptop at this time.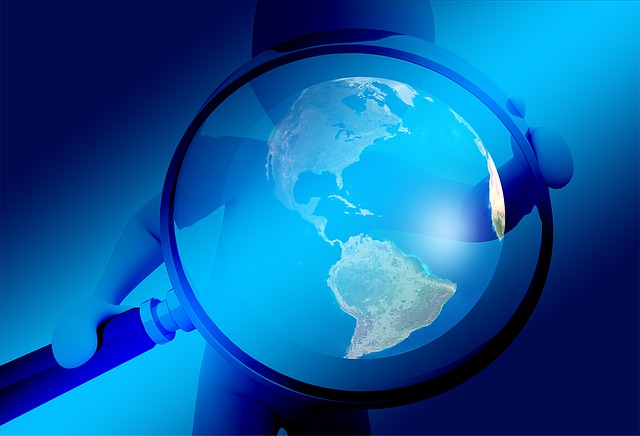 image source
Basecamp Access
If you are a VIVA Crown Holder and wish to be added to Basecamp, please send me the email address you wish to use to meredith@mjloughran.com. I do not monitor Discord regularly enough to check or respond to messages in a timely manner.
Community Questions
In our last update we had a list of questions that we are seeking answers to. The community on Discord had further questions and we are including them here for posterity as we seek answers to share in future updates. These questions include:
Where are the funds that went to NAOME?
Where are the funds that went to Chase?
Why did Dawn get crypto sent to her Poloniex account? Who is holding her responsible?
What's up with Steve's bittrex account? How are funds being taken care of on behalf of the users?
Founders got paid regularly while funds were disappearing. How does a startup justify this? If you have information which will help us expedite our audit and fact-finding mission, please email us directly. We simply do not have enough time to monitor all channels of discussion.
Breaking the link to TQE
Last week we had received a panic email from a new member who deposited STEEM to their TradeQwik Exchange account (TQE), which failed to show up in their wallet. I had reached out privately to Joe and Michael about breaking that direct link from TradeQwik on Steemit (@tradeqwik) to TQE.
The reason behind this is to prevent loss of funds in transit to an exchange that is currently broken. Thanks to their cooperation and attention, the direct connection is "borked", as Michael stated. Moving forward, anyone who tries to transfer funds from Steemit to TQE will see their deposits landing safely in the @tradeqwik account. If you have made a deposit after January 24, 2018, a refund can be issued without waiting for your audit. Please reach out to the TradeQwik volunteers on Discord.
CONSULTING TOOL
We are also making good progress on an online consulting tool that will allow people to consult the results of their audit. This tool, which will be feeding off of a copy of our work database (just so everyone knows that it's not worth trying to hack), will allow people to consult the following data:
Their Stated TradeQwik balance - this is exactly what TQ said your balance was on Jan 4th.
Their Transaction Balance - this is the sum of all of their transactions.
Their Audited Balance - this is the sum of ALL confirmed blockchain transactions plus trades, dividends and confirmed manual adjustments*. This is your ACTUAL BALANCE.
A complete history of movements for each currency.
*A confirmed manual adjustment is a manual adjustment for contest rewards, courtesy credits, and the like. If a blockchain transaction failed on the blockchain, it is removed from the audited amount, and therefore any adjustments pertaining to that failed transaction are also removed.
The tool allows users to filter by Gateway, VIVA and ivX assets.
Once we have the audit of the data complete, we will publish this tool on a publicly visible server. Users will then have the ability to consult their data against their personal record keeping and contact us directly if there are discrepancies, at which point we will schedule a one on one.
For those of you who may have been previously contacted regarding your account being audited: We realized the former process was too time consuming with inconsistent results which is why individual account audits were placed on hold in lieu of confirming ALL transactions from TradeQwik then using the consulting tool for swift individual audits.
This tool is for individuals to view his or her own TQ account. This tool does not include all of the additional work that we're doing.
In truth, we are auditing the entirety of both VIVA and TradeQwik companies: ALL VIVA and TradeQwik transactions: including employee salaries, any undocumented blockchain transactions, bank accounts, and other assets. This is extremely time consuming and difficult under the best of conditions. Add to it: working across country borders, across language barriers, various forms of cooperation, and mostly sequestering ourselves to remain focused on fact finding and not the subjective jargon; we hope you understand the enormous amount of time and effort this requires.
Please take action
Since we do not know who may have access to the TradeQwik servers we highly recommend everyone take screenshots or copy/paste the information in your account. Hold onto it for safe keeping and cross referencing with the consulting tool.
We recommend saving the following screens:
Account Settings (tab)
Copy your login email and VIVA ID number
Dashboard (tab)
Hide 0 Balances then screenshot or copy/paste all tokens into a word doc or excel spreadsheet.
Account History (tab)
Copy your Trade History and your Deposit/Withdrawal History
From my own experience, I had a LTC transaction pending since November. There is no record of it when I sign in to TQE and since it never reached the blockchain my LTC has "vanished". I managed to save my Discord message to Enrique with date/time, amount, and address. Please, people, empower yourselves. If you haven't gathered your correspondence about "stuck" tokens DO IT NOW. It will save you time should your account need a one-on-one consult.
Best Regards,
Meredith Loughran - meredith@mjloughran.com (@merej99)
Dennis Lewis - dhlewis@greenlight.digital (@dennishlewis)
Sherry Dunham - sherrydunham@protonmail.com (@moondancer762)