To our VIVA and TradeQwik Community
I have been tasked with the update of our progress this week and moving forward we endeavor to post weekly updates every Friday.
We are progressing steadily through the audit process.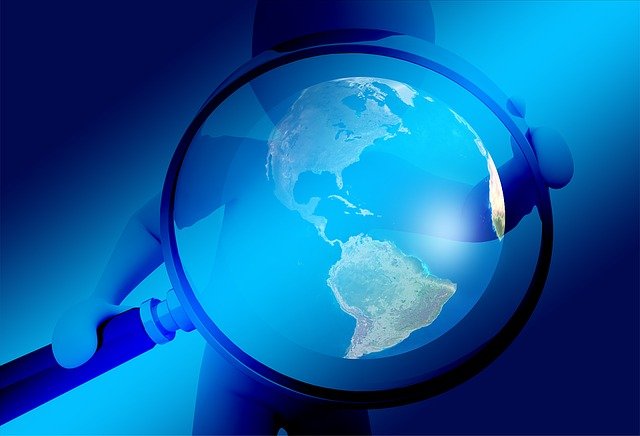 image source
ETH withdrawals have been confirmed by cross referencing TQ transactions with what has been found on Etherscan from a known TradeQwik wallet address: 0xfbf3b4cd5afb1ac47013bbf4d1ced8019dce353c

STEEM and SBD withdrawal confirmations are complete and a spreadsheet of all transfers to and from the Steemit @tradeqwik account from inception thru January 17 has been created.

A formal request for information has been sent to most of our founders, partners, and persons who have or have been know to have access to master keys, crypto and fiat accounts very specifically asking for a full accounting of VIVA Holdings and TradeQwik accounts.
As Sherry, Dennis, and I strive to be transparent in our findings, we want to state that our goal is to be impartial and fair. We expect the full cooperation of everyone involved to help us get you, the community, investors, and early adopters, the answers that we all seek.
The numbers
Please note that these are our initial findings and we have been as thorough as possible with regards to the withdrawals. "CONFIRMED" means that I was able to match the TQ data to the "ACTUAL" searchable and indisputable evidence on the block explorer.
ETH
We confirmed 1533.637336 in actual withdrawals on etherscan from 0xfbf3b4cd5afb1ac47013bbf4d1ced8019dce353c.
In addition to the confirmed withdrawals, there is also 486.1939113 ETH in actual withdrawals that did not appear in the TQ dataset. We are not posting wallet addresses. These will be addressed during individual account audits.
If you have knowledge of any other TradeQwik or VIVA Holdings ETH wallet addresses, please forward them to me at meredith@mjloughran.com
SBD and STEEM
The following information is fact finding only on the withdrawals. We are sharing this information to be transparent in our findings however please note that this is only a tiny part of the whole story and should be taken as such.
In addition to confirmed TQ withdrawals, other withdrawals may include payment for services, duplicate transactions, manual transactions by customer service to customer accounts, movements between currencies, or some other explanation. These will be investigated in depth once all transactions have been confirmed.
Confirmed withdrawals: 1,729.587098 SBD
In addition to the confirmed SBD withdrawals, these are actual SBD withdrawals as it appears on SteemD which do not appear in the TQ dataset: 17,861.732 SBD.
Confirmed withdrawals: 184,007.6729 STEEM
In addition to the confirmed withdrawals, these are the actual STEEM withdrawals as it appears on SteemD which do not appear in the TQ dataset: 68,424.999 STEEM.
Basecamp and Crown Holders
I have been made aware that some VIVA Crown Holders have been ejected from Basecamp. Let's address this.
VIVA Holdings first subscribed to Basecamp as a way to stay organized and in communication with essential team members. It was opened to Crown Holders as a perk so they could utilize the tools to organize their individual projects. It was also a bridge to communicate directly with Crown Holders until our forum was built.
Basecamp became less important as a form of communication once the forum was launched, however, many of the Crown Holders still use it to get updates. The subscription to Basecamp is $1,000 annually and scheduled to expire on June 2, 2018.
I have been given owner permissions to Basecamp and will export its data for safekeeping. No decision has been made concerning the future of Basecamp beyond June 2 at this time. If you have been ejected from the utility and wish to be invited back please send your request to meredith@mjloughran.com You must be a VIVA Crown Holder to gain access to Basecamp. All others will be directed to the forum at https://forum.vivaco.in
Things to come
Our focus this week will be completing the SBD, STEEM, and ETH deposit confirmations before we move on to the other gateway currencies, namely BTC and LTC.

I am currently waiting for the FedEx delivery of Steve's laptop for further discoveries and safekeeping. We hope to provide a chain of custody in a future update.

Sherry will be communicating to the respondents of our formal request for information.

Dennis is spearheading the development of an online tool to consult audited balances.
The elephant in the room
The community called us out and we recognize that the words we used didn't accurately express the sentiment that we were trying to get across. Although we obviously work for VIVA, our loyalties in this auditing process are to no one other than the community as a whole. In no way, sense or form are we going to let anything stand between us and the truth. We have never been employees of TradeQwik yet we have been asked to help sort through an immense amount of generated data.
Sherry's contract with VIVA Holdings began in February, 2017 which pays her $800 per month in fiat, though payments did not begin until June. Because of some extenuating personal circumstances, she has not been asked to defer or forgo her payroll.
I joined VIVA as a volunteer in February, 2017. My status changed when I began to receive 12 VIVA per day beginning on July 10 which ended on October 16. When approached by Sherry about joining the audit team, I was asked what my salary was, and how I would like to be paid moving forward. I have agreed to be paid beginning January, 2018 at $800 per month with equity shares should the VIVA project rise from adversity. I have also asked that it be deferred for up to six months. To date a formal contract has not been offered or signed so technically I am still a volunteer. I currently supplement my family's income through my personal Steemit account power downs. https://steemit.com/@merej99/transfers
Dennis has worked for the VIVA project since shortly before the ICO. Since that time he has only received payment through TradeQwik and always in VIVA assets. Never were his payments in VIVA guaranteed at peg value. Payment of his weekly salary in VIVA ended in October along with most other VIVA employees. In December he received a small payment of under $1000 from Dawn in BTC which was far less than the amount owed him. He also has agreed to be compensated at the same rate as Sherry and Meredith for this auditing work, deferring any payment for the same for up to six months.
Let's be clear. The audit began in November as a close to the TQ beta period; which is what we are still doing. VIVA Holdings has agreed to pay for our time working with TradeQwik. Despite this, I strongly believe that we are capable of being unbiased and stick to fact finding.
Additional questions which must be asked and answered
We need clarification about each entity associated with VIVA Holdings, who is accountable, and who has the master keys and fiduciary and/or administrative and technical responsibilities of these entities.
VIVA Holdings LLC
Is this currently under corporate protection?
Who maintains its forum and server?
Basecamp (subscription based paid through June 2, 2018)
VIVA.Witness
Managed by @someguy123 for 100 SBD per month.
Is account current and still operating?
Someguy123, please contact Sherry at sherrydunham@protonmail.com
TradeQwik - the exchange https://tradeqwik.com
Is this under corporate protection?
Who are the shareholders or members, executive officers, etc?
Who maintains the exchange's server?
Who provides customer service and help desk?
@tradeqwik - the Steemit account currently in power down mode. Authorized by whom?
@tqn - the Steemit account currently transferring @tradeqwik funds. Authorized by whom?
@vivacoin - the Steemit account. I, Meredith, have access to the master key but did not create this account. It has low rep with minimal funds. Last transfer of 116.993 SBD to @tradeqwik account 3121281560688057220. Authorized by whom?
We are seeking these answers and hope the community and all involved remain patient as we sort through a year's worth of backlog.
---
Ideally we want to freeze all action on the TradeQwik Exchange until our audit is complete but we do not have authority to take this action. This is why we imposed a stop date of January 4 to the data set. We are simply unwilling to chase down transactions in perpetuity.
We are also aware that Steemit account @tqn has transferred funds from the @tradeqwik account in the amount of 31,010 STEEM over five transactions. At this time, Sherry, Dennis, nor I know with certainty who maintains the @tqn account. Please contact me at meredith@mjloughran.com so we can open a line of communication and remove all doubt as to the account's caretakers.
In conclusion, I would like to add a personal note:
The community which VIVA and Tradeqwik was built on is strong and thriving. We hail from different countries, backgrounds, and experiences but the thing that brought us together was a dream of better things for ourselves, for our families, for the communities we serve. It pains me to see this same community ripping each other apart but having come from a dysfunctional family I'm not surprised. In fact, I am encouraged that many of you remain in contact with one another hoping to achieve greater things. Take away the in-fighting and finger pointing and see a community still clinging to...something.
Sherry, Dennis, and I are investing a lot of our time and energy to get this done for the community. Frankly, I'd rather be watching football and hockey but here we are. How about working with us to get to the bottom of it?
Yours in community and spirit,
Meredith Loughran @merej99
Sherry Dunham @moondancer762
Dennis H. Lewis @dennishlewis