Read on to see what we got in our inboxes after the announcement of DenCity project
Since the day we have released our website and announced our initial coin offering on BitcoinTalk, our social media handles and inboxes have been filled with new queries and questions related to DenCity. This has given us the much needed social proof for our project.
Our ANN and the Bounty program has been receiving some amazing response from the people. You can have a look at our bounty program here.
One of our big supporters, Ankit Kumar, published an article on Hacker Noon titled Is DenCity The World's First Blockchain Enabled City? talking about our project.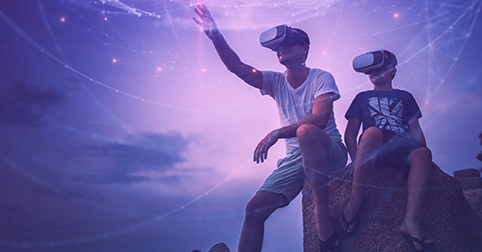 Amid all this excitement and overwhelming support, our eureka moment came when Paul Manson(name changed on request) one of the engineers working in Oculus division from Facebook reach out to us about how he was very curious about what we are doing at DenCity. He expressed a significant amount of interest in what we are doing at DenCity and the much talked about 3-layer architecture behind it.
In his own words,
DenCity will be one of the most interesting applications running on Oculus platform and it will be interesting to see how the user base of Oculus responds to it. By having a look at their whitepaper, I can say that they are moving in the right direction.
Talking about DenCity's decentralized governance, he stated,
Societies over the years have become used to the concept of a powerful body managing them. In DenCity, the blockchain technology enables a form of governance which gives the power back to the masses. I am really looking forward to observing how people respond to such mechanism in this virtual city.
This is a really big motivation for the team at DenCity. Over the past 6 months, our team has been working 24x7 to make this dream come true.
Talking about the chances of success of this project, Paul stated, "During my stint at Oculus, I was told at least 50 times in the day to focus on the end user while making any piece of the product. And this was one of the core philosophies behind the success of Oculus. This is where I believe DenCity would be a huge hit because the team here is dead focused on the user experience. At first, the protocols like CASTX and DLIFE makes you believe that it's a real city."
Our 3-layer architecture combines three upcoming technologies from future which are Virtual Reality, Blockchain and Artificial Intelligence(AI).
VR layer is interaction layer for the user to navigate its avatar in DenCity.
The Blockchain layer facilitates ownership and CASTX voting mechanism in DenCity.
AI forms the intelligence layer which facilitates emotional modelling and pseudo-freedom functionality.
We believe that backing from such an established personality in the VR market and from other important blockchain influencers in the public and private sector(as discussed in the previous article) means a great deal for our platform. However, our platform is not only focused on Oculus but also on other VR gadgets like Samsung Gear 2, HTC Vive and others.
This support from Oculus paves a path for DenCity to collaborate with the VR division of major companies like Microsoft, Samsung, and HTC as well.
DenCity is set to go live with its initial coin offering in the last week of December. Having received more than 2300 applications for its whitelist, the expectations are high with this ICO. You can join the whitelist here.