Crypto Monkey: Most used word in January 2018 = FUD
Hello people,
I hope you're having a good time during this period of big FUD! FUD? What is FUD?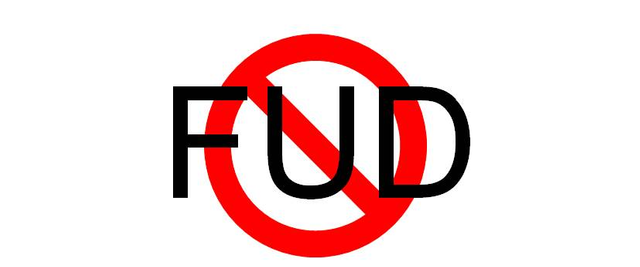 It stands for:
F = Fear
U = Uncertrainty
D = Doubts
I think it's safe to say that this is the mood or status of many people, especially new joiners, in the crypto space at the moment. I see tousends of people that joined only one month ago..when Coinbase was the most downloaded app. The assumption was that Bitcoin could only go up and so the entire crypto market. Nobody saying that this is not possible anymore. But it's quiet clear that we're going acutally during this typical January "depression".
So, if you take a look at the charts of the past 3 years it's occuring every year around this time. Some people say it's the Chinese and Lunar New Year, some people say it's people that want to regsiter losses for TAX purposes. The truth is that nobody know exactly what's going on at the moment.
I simply suggest that you relax and wait till this time is over. At the moment the market is on a dip and moving sideways. If you're afraid, don't put more money in it even if many people suggest you to buy on the dip. Just go with the flow and enjoy the right. The Crypto Space has still a bright future and we want to ensure to have our spot in it!
Best,
Sandro aka Crypto Monkey