Watch Silver price closely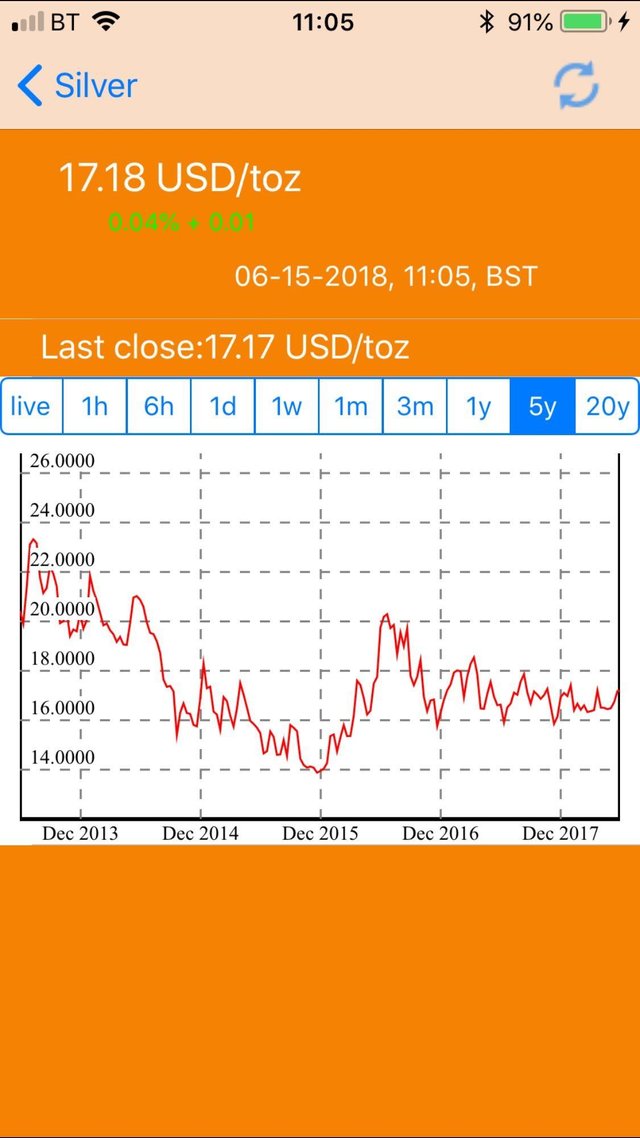 Looks like Silver price is about to challenge the key resistance level of $17.5 again and is currently showing more strength than gold. It's price has been going sideways for over a year and if it can overcome this key resistance level, it is likely to result in an explosive move up. I've been waiting for this moment for a long time and it seems that silver's time may be here at last. For a more detailed background to this move, see my previous post on Silver on Steemit.
DISCLAIMER: I'm not a financial adviser, nor a professional trader and nothing I say here is meant to be a recommendation to buy or sell any financial instrument. It is purely for educational purposes. Please don't invest money you can't afford to lose. Always do your own due diligence before trading or investing.